Affordable In Vitro Fertilization Options in Latin America
Treatment:
Fertility Treatment, In Vitro Fertilization (IVF)
Focus Area:
In Vitro Fertilization Options in Latin America | Fertility Treatment | IVF | Fertility Treatment in Mexico, Panama, Colombia, Argentina | Assisted Reproduction Treatment
---
Accessible Fertility Treatment around Latin America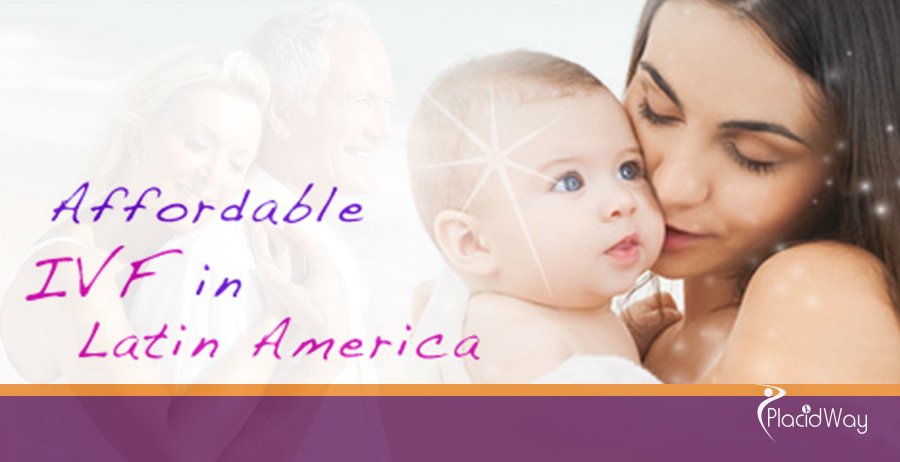 Couples from Canada, France, the UK, Australia, Spain, China and many other countries, have contacted PlacidWay to fulfil their dreams of becoming parents. We connect couples with highly experienced fertility doctors and surrogacy experts who closely work with the intended parents to choose the best option for them.
What is In Vitro Fertilization?
Also known as In Vitro Fertilization is a method performed by fertility specialists that assists reproduction through the combination of a woman's egg and a man's sperm in a laboratory dish. After fertilization has occurred, the embryo is transferred to the woman's uterus for implantation and development of a normal pregnancy process.
Find below some great options for your IVF treatment
  Location

        Center

      Price 

                    Inclusions

       Exclusions

   Learn more

Buenos Aires,

Argentina

From $4,500

Monitoring

Ovarian Stimulation

Fertilization

Egg retrieval

Embryo transfer

Medications

Accommodation

Consultation

Travel expenses

Cancun, Mexico

From $5,900

Monitoring

 Medical fees

IVF/ICSI

Embryo transfer

Assisted Hatching

Freezing maintenance of

remaining embryos for six months

Warranty*?

* If IVF should result in a negative pregnancy test, a second FET cycle is included as long as there are embryos remaining from the stimulation cycle.

Medications

Accommodation

Travel expenses

Mexicali,

Mexico

From $7,500

Medications

All pre-operative testing and exams
All related surgical costs: surgeons, anesthesia, equipment, hospital stay, nursing care
All surgeon consultations and IVF injections
12 hours of recovery in hospital room after extraction and embryo transfer
Ground transportation to and from the hospital from the Yuma or San Diego Airport
Necessary transportation between hospital and hotel 
 

Airfare
Extra hotel nights
Meals and medications outside the hospital
Extra hospital nights  
Who is a good candidate for IVF?
Women with blocked or damaged fallopian tubes
Patients with low ovarian reserves
Older patients
Patients suffering from unexplained infertility
Patients with polycystic ovary syndrome
Male infertility
Patients suffering from premature ovarian failure
PlacidWay Offers Affordable IVF Treatment Options in Latin America
For more information click the button below

Related Experiences:
IVF Fertility Treatment in Colombia - Successful IVF Treatment
IVF Fertility Treatment in India - Hope for Family
IVF in Bangkok Thailand
IVF in Cancun, Mexico
Get Pregnant with IVF Fertility Treatment in Costa Rica
IVF Fertility Treatment in Georgia: Affordable Fertility Care
---
Fertility-Treatment Related Packages
Fertility-Treatment Related Experiences