Best PGD and PGS Packages at Top Fertility Centers in Europe
Package price starting from:
$2000
Treatment:
Fertility Treatment, Pre-implantation Genetic Screening (PGS), Preimplantation Genetic Diagnosis (PGD)
Focus Area:
PGD Gender Selection | PGS Treatment Eastern Europe | Preimplantation Gender Diagnosis | Gender Selection Clinics | Worldwide PGD IVF
---
Top Gender Selection Treatment Now in Europe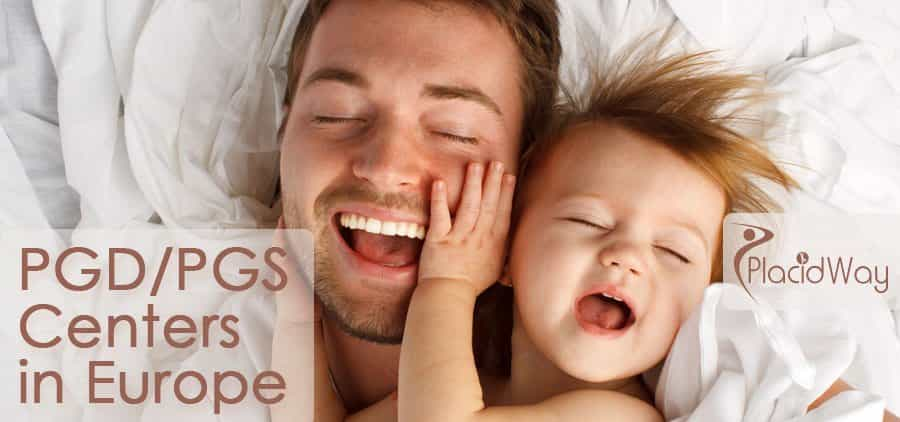 Preventing couples from having to face the difficulty of giving birth to children with almost any of the genetic defects and helping a couple to achieve the family they always wanted and hoped for.
Innovative procedures and techniques in Europe allow couples worldwide to get the family they always dreamed of. Whether it is for balanced families or to achieve the perfect model of the dream family, PlacidWay can help with answers, information and the streamlining the process of making informed decisions. The possibilities are endless and more and more couples can access what they want and where they want in the best fertility clinics in Europe.
What is PGD?
Preimplantation Genetic Diagnosis (PGD) is a reproductive technology used with an IVF cycle. PGD can be used for diagnosis of a genetic disease in early embryos prior to implantation and pregnancy. In addition, this technology can be utilized in the field of assisted reproduction for screening and diagnosis of unbalanced inheritance of chromosome abnormalities, such as translocations or inversions.
PGD, a highly sophisticated scientific technique to test embryos, is indicated for patients with:
Advanced maternal age

Implantation failures

Previous miscarriages

Family history (including the previous child born with the chromosomal and genetic disorder)

Parental aneuploidy

Balanced translocation

Some male factor infertility

Family balance and sex selection
What is Pre-Implantation Genetic Screening (PGS) or Gender Selection Technique?
Gender selection, or sex selection, is a fertility procedure used to choose the gender of a baby prior to conception. While the desire to choose whether a baby would be a boy or a girl has been present throughout human existence, it is only recently that the technology to do so has become clinically possible and available. With improvements in gender selection technology, its demand for has also been growing steadily.
What are the Most Common Reasons for Using Gender Selection?
Sex-linked genetic diseases

Cultural reasons

Family rebuilding

Having a child of a particular sex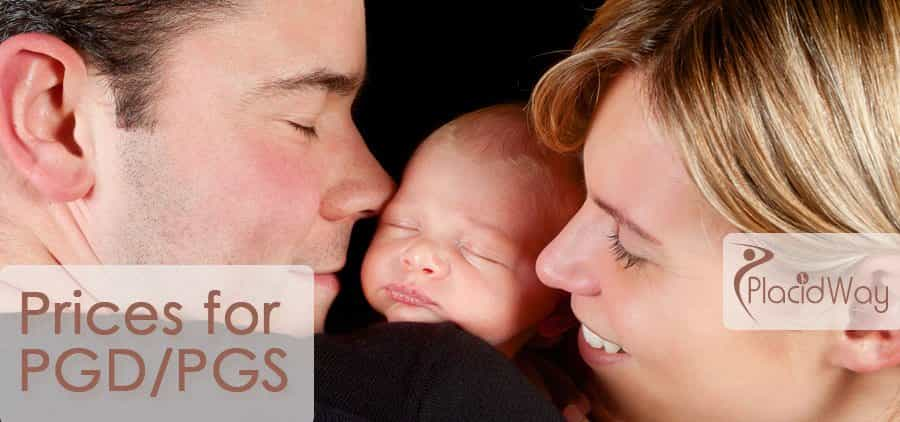 What is the Cost of PGD/PGS in Europe?
Prices for PGD/PGS vary from country to country mainly due to economic factors. For example, PGS/PGD costs in East European countries vary from $2,000 to $9,000 approximately.
Top 5 Destinations for PGD/PGS in Europe:
Mini IVF Center in Kiev, Ukraine
PGD procedure is the part of standard IVF program of the clinic. On a certain stage, that is before embryo transfer into the uterus, all embryos are examined and only healthy embryos of the desired gender are selected.
The state of the art laboratory of the clinic is a prominent modern fertility unit that provides the patients with the most technologically advanced options for infertility treatment.
Pre-Implantation Genetic Testing at the clinic is a new generation alternative to prenatal genetic testing methods such as chorionic villus sampling (CVS) and amniocentesis for couples who are known to have a high risk of transmitting a genetic disorder to their offspring. 
The clinic specializes in Fertility Treatment and dedicated to the constant pursuit of excellence, committed to high-quality medical care, featuring experienced and trained professionals and using the latest technology. 
The leading fertility clinic offers IVF, ICSI, IUI, Freezing Sperm, Freezing Embryos, Blastocyst Transfer and much more. Many parents are accessing their fertility treatments to make their first step towards fulfilling a dream of new family life.
With the growth in medical travel, there are many options at affordable prices and the possibility to fulfill parenting dreams.
Don?t hesitate to contact us!
---