Chachava Clinic Reproductive Health Center
Affordable IVF & Surrogacy at Chachava Clinic in Tbilisi, Georgia
Kostava Street. 38, Tbilisi, Georgia

Specialty:

Anti Aging, Cosmetic/Plastic Surgery, Fertility Treatment, Gynecology Treatment

Focus Area:

Best IVF Clinic in Tbilisi, Georgia | ICSI | In Vitro Fertilization | Surrogacy | Gynecology Treatments | Egg Donation Program | Fertility Procedures
Chachava Clinic Reproductive Health Center Profile Overview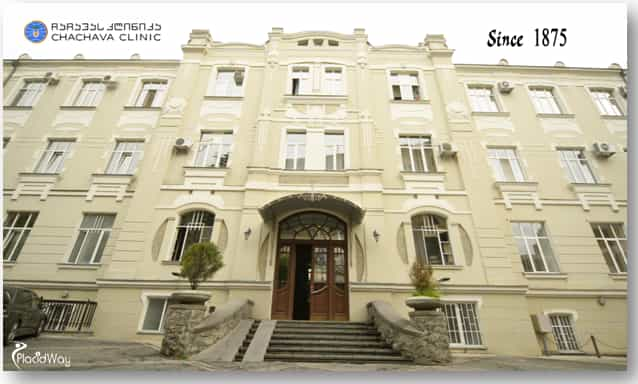 Welcome to the Reproductive Health Center of Chachava Clinic in Tbilisi, Georgia
Most advanced technologies within ancient walls!
We are pleased to introduce one of the most advanced fertility centers in Caucasus, which is located in one of the oldest Maternity Hospitals in Tbilisi established since 1875. Due to its long history, continuous development and innovation, Chachava Clinic became one of the leading clinics in Caucasus. Reproductive Health Center opened in 2014 in virtue of its high technological standards, state-of-the-art laboratory and long experienced Georgian and foreign professionals became very popular in short period of time.

Surrogacy and donation is totally legal and affordable in Georgia!
Chachava Clinic is awaiting international patients to give themopportunity take their baby with a legal birth certificate home.
Why international patients choose Chachava clinic for Surrogacy?
We offer:
One-stop solution All medical, legal and organizational services under one roof, so that patients do not need to care about any detail, we do that for them!
Smooth, clear and comfortable donation and surrogacy programs.
Egg Donors with open pictures are chosen by the patient from our big database.
Affordable cost, high quality medical care modern fertility unit with state-of-the-art laboratory providing patients with technologically most advanced treatment options.
Individual approach that makes patients feel comfortable and relaxed. Our international patient coordinators care for the patients along the treatment and keep them updated through the whole process.
"Feel like at home" – this is what the patients often say when they arrive, as they see comfortable environment where they feel love and care along the proper treatment.
Georgian liberal legislation states, that the surrogates and egg donors do not have any rights upon the child born, regardless of what happens. We guarantee that the parent will achieve the goal running through the smooth process and take baby home in total agreement with the law.
Fertility Treatments offered in Tbilisi, Georgia at Chachava Clinic
Our Reproductive Health Center specializes in diagnosis and treatment of infertility offering our patients' different medical services in one area, such as:
- IVF/ICSI/IMSI/AHA
- Egg donation
- Sperm donation
- Embryo donation
- Gestational Surrogacy
- PGD/PGS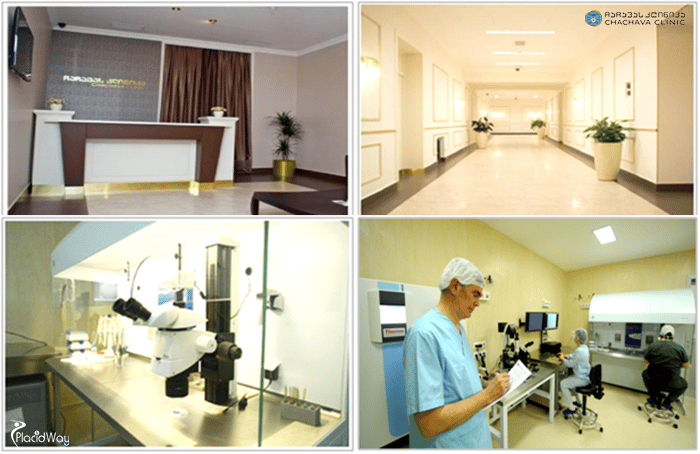 High professionalism of our staff and individual approach is our quality mark!
Our Clinic offers you to make your treatment even more comfortable staying in our Apart-Hotel. Affordable luxury rooms designed especially for our patients arranged in the Clinic, give you the opportunity to be in very close contact with the team and feel like you would get your treatment at home.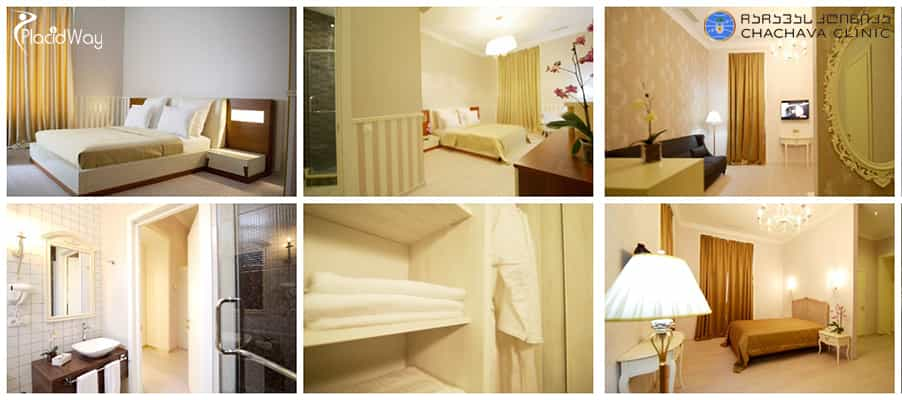 We organize airport pick-up and accommodate patients in our luxury Apart-Hotel!
Fertility and Surrogacy Specialists in Georgia at Chachava Clinic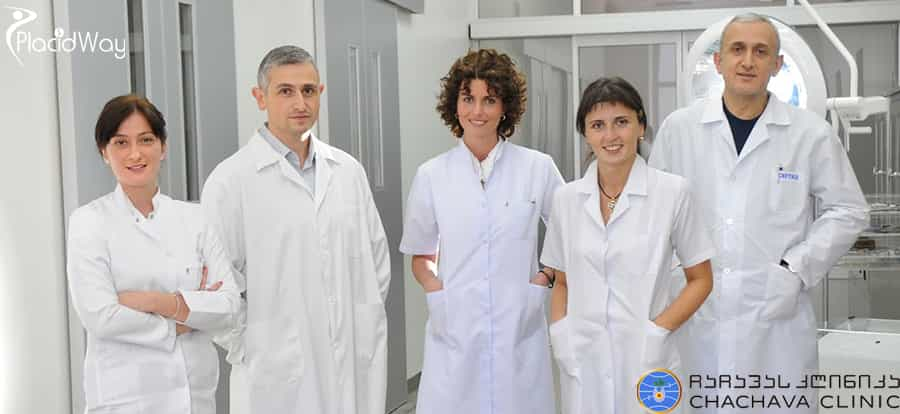 Mrs. Irma Tortladze, MD OB/GYN
Mr. Nikoloz Kintraia, MD PhD, OB/GYN
Mr. Zurab Darakhvelidze, MD, OB/GYN
Mrs. Shorena Kikvadze, MD, OB/GYN
Mrs. Khatuna Sheishmaishvili, MD, OB/GYN
Mrs. Maka Chikovani, MD, OB/GYN
Mrs. Sopho Tamazashvili, MD, OB/GYN
Mrs. Keti Gotsiridze, MD OB/GYN Head of the Reproductive Health Department
Mrs. Tatiana Panteleeva, International Patient Coordinator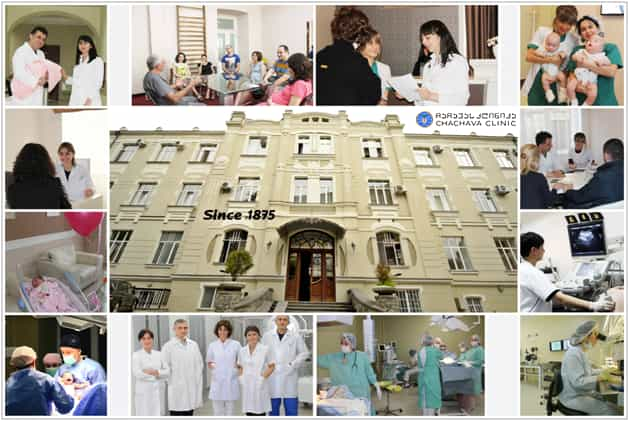 Chachava Clinic Reproductive Health Center is the place where life begins!
Here we care for you!

---
---