Package Details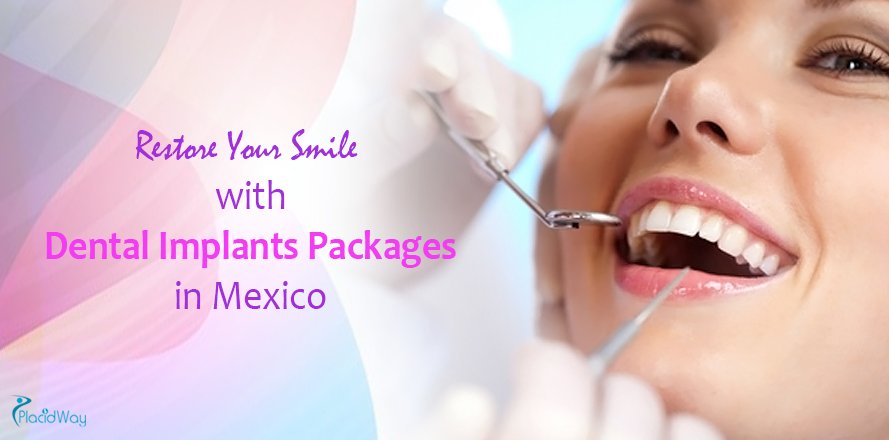 Restore Your Smile with Dental Implants Packages in Mexico
Dental Implants is an artificial teeth root that is positioned on your jaw to hold together a replacement bridge or tooth. You may need a dental implant if you have lost a tooth or teeth due to injury and periodontal disease.
The cost of dental implants in Mexico ranges from $450 - $1,425 while the average cost is $937.50. On the other hand, average completed dental implant in the US costs about $4,250 while in Canada, it can range from $1,000 to $3,000, and the average cost is $2,450.
In a consumer research conducted by PlacidWay, dental procedures are the top treatment medical tourists avail of when travelling abroad for medical/dental care. The top destinations they avail dental treatments are Cancun and Tijuana, Mexico.
Here is a table of clinics, prices and packages they offer, so you could easily choose the dental treatments you need if you travel abroad for dental care in Mexico.
Restore Your Smile with Dental Implants Packages in Mexico

CITY

NAME OF THE CLINIC

PRICE

Dental Implant Package

Los Algodones, Mexico

$700

Dental Implants

Los Algodones, Mexico

$470

One Standard Dental Implant

Cancun, Mexico

$900

Surgical placement of implant body
Bring back the smile that was once lost! Avail of dental implants in Mexico. Just click the button below to get a FREE quote!
Related Experiences:
Dental Implants in Antalya
Dental Implants in Cabo San Lucas
High-Quality Dental Implants in Colombia
Affordable Dental Implants in India - Choose Today
Dental Implants in Romania - Get Teeth Implants Abroad
Dental Implants in Izmir Turkey - Your Affordable Oral Health