Mommy Makeover in Guadalajara, Mexico by Centro Plastica
Package price starting from:
$8000
Treatment:
Cosmetic/Plastic Surgery, Mommy Makeover
Focus Area:
Mommy Makeover in Guadalajara Mexico | Plastic Surgery | Liposuction | Breast Augmentation | Tummy Tuck | Cosmetic Procedures
---
Mommy Makeover Surgery in Guadalajara, Mexico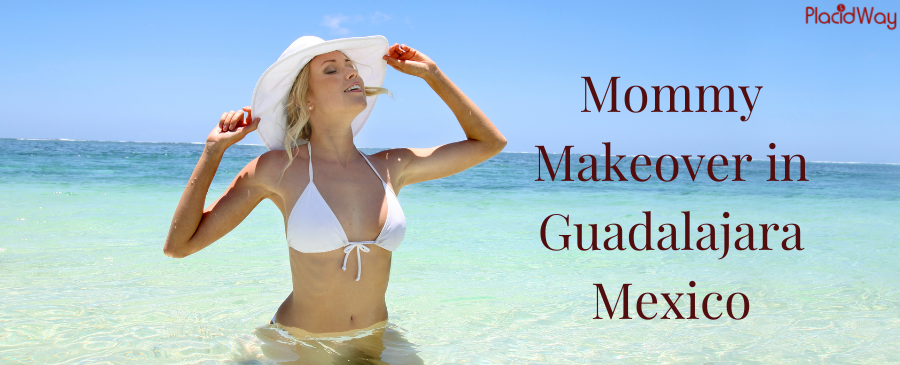 Mommy Makeover in Guadalajara, Mexico
A mother's body goes through a series of unexpected, often unpleasant, though inevitable changes during pregnancy. Of course, women should think about how much worth it was going through these changes for their children, yet they don't have to forget that they still deserve to be happy in their own skin.
Luckily, the mommy makeover package in Guadalajara, Mexico offers women who gave birth the chance to enhance their bodies and regain their pre-pregnancy appearance.
Mommy Makeover Surgery Overview
The mommy makeover set of procedures is specially addressed to mothers who want to regain their silhouette, eliminate insecurities and feel comfortable again. The procedures may include breast augmentation, Liposuction, and Tummy Tuck
Advantages of Mommy Makeover in Guadalajara, Mexico
The patient will regain her pre-pregnancy body.

The mommy makeover set of procedures can help improve the patient's self-esteem and confidence if pregnancy and childbirth have altered her looks.

Combining various plastic procedures results in shorter recovery times and lower costs.

Mommy Makeover Cost in Guadalajara, Mexico
The average cost of mommy makeover in Guadalajara, Mexico is $8,000 at Centro Plastica clinic. However, please note that these are estimated prices based on international data. Price may vary and be subject to change so you are requested to request a quote for the latest price.
| | | |
| --- | --- | --- |
| Country | Procedure | Cost |
| United States | Mommy Makeover | $20,000 |
| Canada | Mommy Makeover | $21,500 |
| Guadalajara, Mexico | Mommy Makeover | $8,000 |

Why Choose Centro Plastica Clinic for Mommy Makeover?
Dedicated, highly experienced, and trained medical team.

The medical center offers a wide variety of cosmetic and plastic procedures under one roof.

The clinic features professional and skilled nurses and an administrative team.

The medical center offers transportation services to all the patients traveling from across the border.

Each and every patient is attended by means of virtual consultations in which all the desired procedures are discussed and surgical dates are fixed.
Factors that Affect Package Price of Mommy Makeover Surgery in Guadalajara, Mexico
You may find that the same provider is offering different package prices for Mommy Makeover Surgery in Guadalajara, Mexico. This happens due to relative factors such as:
Age

Medical conditions, like diabetes and lupus

Hormonal changes

The response of the body to the pre-op tests

Weight of the body

Experience of the Surgeon

Post-Operative Care
The doctor at the clinic would ask you to go for laboratory tests to ascertain the problem and plan your treatment course of action. Based on that, the doctor may consult over the phone and explain the plan for Mommy Makeover Surgery.
Mommy Makeover Package Inclusions
Hospital stay (as required)

Medications while on location

Compression garment

All medical-related costs (hospital fees, doctor fees, equipment, nurse care, operating room, etc.) and airport transfer

Transportation pick-up/drop-off to/from the airport and hotel transfers.
Mommy Makeover Package Exclusions
Accommodation

Pre-op lab work

Airfare

Meals
List of Required Pre-Op Tests for Mommy Makeover
PTT

PT

Complete blood count

Urea and creatinine

Glucose

Fibrinogen
Note:
The laboratory tests are done at least 7-10 days prior to the procedure. The particular tests are prescribed after a complete physical evaluation of the patient.
Payment Options: Cash, credit card, or wire transfer
How to Reach Guadalajara, Mexico for Mommy Makeover?
Fly down to Miguel Hidalgo y Costilla Guadalajara International Airport, to reach Guadalajara by flight. There are multiple flights available those connect Guadalajara with major cities of the world.
Do you want to regain the figure you had before pregnancy? Wait no longer and find out all about the mommy makeover package offered at Centro Plastica! Get in touch with us!

Related Experiences:
Mommy Makeover in Guadalajara, Mexico
Mommy Makeover in Nuevo Progreso Mexico
Mommy Makeover in Mexico City, Mexico
Mommy Makeover in Merida Mexico
Mommy Makeover in Mexicali, Mexico
Mommy Makeover in Cancun, Mexico
---
Cosmetic/Plastic-Surgery Related Packages
Cosmetic/Plastic-Surgery Related Experiences