Package Details

Get the Best Package for Breast Augmentation in Colombia
When you are looking for Breast Augmentation Centers in Colombia, you have to bear a lot of factors in mind. There are a lot of centers that offer quality services and so it'll definitely not be easy picking one off the lot. However, you have to check whether the clinic has board certification and qualifications to carry out this surgery. Also, you have to check for the kind of facilities available and if they're suitable for the surgery. It is also important to ask how the experience of previous patients who have already gone through the treatment.
The average price of Breast Augmentation in Colombia is $5,000 approximately. The price ranges vary depending upon the services and facilities provided by the medical center.
Breast Augmentation Treatment
Breast Augmentation or 'boob job' as it is popularly referred to as a procedure carried out to increase the size, change the shape, and alter the texture of the breasts of a woman. It involves the use of various types of implants to increase or restore breast volume diminished by injury, weight loss, deformities, and mastectomies. It helps to balance the figure, increase fullness and enhance self-image and self-confidence in women.
Package Cost in Mexico- City-Wise Break-up
City
Price
Inclusions
Exclusions
Learn More

Bogota

From $5,000

Pre and post-operative consultations

All hospital fees with a night stay

All medical fees (doctor fees, assistant plastic surgeon, anesthesiologist and nursing staff)

Post-surgery garment

Hotel or recovery house

Preoperative lab work

Airfare

Learn More

Benefits of Breast Augmentation in Colombia
Added Volume and Curves

Symmetrical Breasts

Restore Breasts After Pregnancy and Aging

Improved Sex Life

Rebuild Breasts After a Mastectomy

Fashion Forward

Increased Self-Confidence
What Pre-op Tests are Required?
The laboratory tests are done at least 7-10 days prior to the procedure. The particular tests are prescribed after a complete physical evaluation of the patient.
Complete blood count (CBC)

Mammogram or breast X-ray

Blood sugar evaluation
Before and After Images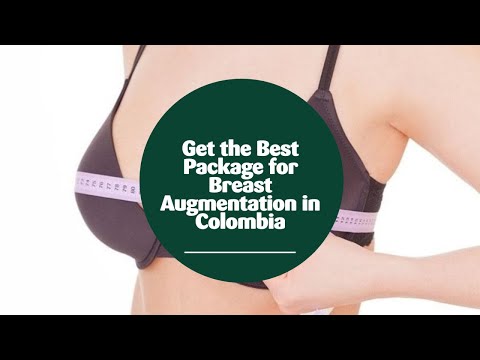 Did you find the package you like? Contact us for a free quote and one of our agents will contact you shortly. PlacidWay can help you with free quotes and schedule the appointment for you. If you have some of the mentioned pre-op tests they can be helpful for a doctor to provide you with more accurate quote. If you would simply love to consult with our agents, you can always give us a free phone call.
Related Experiences:
Breast Augmentation in Turkey
Breast Augmentation in Tijuana, Mexico - Improve Your Breast Aesthetic
Your Guide to Breast Augmentation in Mexico
Tummy Tuck in Colombia - Improve Your Abs!
Brazilian Butt Lift ( BBL ) in Colombia - Affordable and Safe
Facelift in Colombia