Total Knee Replacement Surgery in India
Package price starting from:
$7150
Treatment:
Orthopedic/Knee Surgery, Knee Surgery
Focus Area:
Total Knee Replacement Surgery New Delhi | Compare Osteoporosis Packages India | Arthritis Center New Delhi | Traumatic Injury Clinic | Runners knee Doctors India | Knee Replacement Surgery Surgeons India
---
Get Full Knee replacement Operation in affordable Cost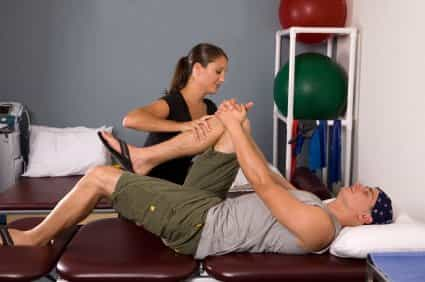 Do you experience disabling pain when you walk, get in and out of a car, try to sit down in a chair or climb stairs?
Have you tried weight loss, walking aids, or braces and medication to help deal with your knee pain?
Do you have a knee deformity or are you 55 years of age or older, and your active lifestyle is catching up with you?
If you answered yes to any of these questions, you may be a candidate for a knee replacement surgical procedure.
Total knee replacements are an orthopedic procedure that replaces diseased or injured portions of the knee joint with prosthetic joints in order to restore range of motion, function, and to reduce or eliminate pain in a damaged knee joint. 
Treatment plan for knee replacement surgery 
Today, knee replacement surgery is typically performed utilizing computer assisted surgical technologies. Electromagnetic equipment and infrared cameras that display images from inside the knee cavity onto the deal monitors within an operating suite are transmitted through endoscopes, eliminating the need for large and painful incisions in most cases.

The knee is placed in a bent position to facilitate fully exposed surfaces of the knee joint. The surgeon will make an approximately 8- to 10-inch incision along the kneecap, exposing the knee joint. The surgeon will then chip or cut away the damaged joint surface, and insert and attach a new artificial joint into the knee cavity. 

Utilizing a minimally invasive approach, the surgeon may use special tools that require only 4- inch long incisions. In either case, damaged areas of the knee joint are removed, and a metal prosthetic piece is inserted into the cavity. Prosthetics are attached to remaining bone with special bone cement. Depending on the stability of your knee joint, the surgeon decides on a hinged or unhinged knee joint prosthetic.
A total knee replacement procedure may take up to 2 hours.
Pre and Post-operative Care of Knee Replacement
Prior to the surgical procedure, patients are required to undergo a variety of diagnostic tests.  These tests may include:
X-rays

Knee joint aspiration

Urine tests

Blood tests

CT scans - computed tomography

MRIs - magnetic resonance imaging
Following a total knee replacement surgical procedure, the patient is placed in a recovery room, where blood pressure and other life support functions are carefully monitored. Patients stay in a recovery room for up to several hours, after which they're transferred to a traditional hospital room. Patients can expect a 1 to 2 day stay in a hospital room following a total knee replacement.
 
Patients can expect to begin post surgical rehabilitation as soon as possible following the surgical procedure. Ankle range of motion exercises will be encouraged within several hours following the procedure. Medical experts suggest getting up and about as soon as possible to facilitate healing and strengthening. Most individuals completely recover from the surgery within 3 to 6 months, depending on physical therapy plans, age, and general physical conditioning.
Risks and Complications of knee replacement 
Any surgical procedure offers the potential for its risks and complications. Among the most common complications or risks associated with total knee replacement surgical procedures includes but is not limited to:
Infection

Bleeding

Blood clots

Reduced function or range of motion in the knee

Failure of knee joint replacement components
​Who Should Consider Total Knee Replacement?
Individuals experiencing knee pain when walking, or pain and limited range of motion caused by a number of disease processes such as arthritis or osteoporosis may benefit from a total knee replacement. Common medical conditions that caused damage to the knees requiring surgical repair include but are not limited to:
Osteoporosis

Arthritis

Traumatic injury

Runner's knee
Cost of Total Knee Replacement Surgery at MediTour India:
| | | | |
| --- | --- | --- | --- |
| Remarks | Hospital Stay | Total Stay | Price in USD |
| Unilateral - All Poly   | 5 days | 12 -15 days | $ 7,150 |
| Unilateral - Fixed bearing   | 5 days | 12 -15 days | $ 7,450 |
| Unilateral - High Flex   | 5 days | 12 -15 days | $ 8,500 |
| Bilateral - All Poly   | 7 days | 15 - 20 days | $ 12,750 |
| Bilateral - Fixed Bearing   | 7 days | 15 - 20 days | $ 13,350 |
| Bilateral - High Flex   | 7 days | 15 - 20 days | $ 15,320 |
Meditour provides round the clock pre-treatment and post operative care. Our coordinators provide complete support through out the treatment program.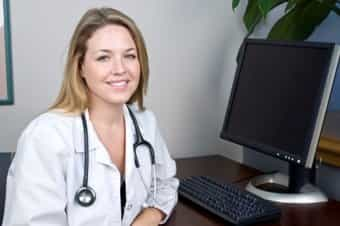 About Meditour India

for total knee replacement procedures
MediTour India is most popular destination in India for total knee replacement procedures in New Delhi. MediTour India is
Privately owned

JCI accredited and ISO certified facility

For over two decades, Fortis Hospital has adhered to international patient care and quality standards, offers a staff who speak multiple languages and over 272 beds

Accommodation arrangements, visa and flight arrangements as well as personal escorts and transportation services
Individuals traveling to India will benefit from the orthopedic surgery expertise of the first JCI accredited hospital in New Delhi, MediTour India, with internationally trained doctors and advanced technologies in orthopedic and joint replacement procedures and surgical care.
Please Click here to request more information from MediTour India.
---