Best Package for Mommy Makeover in Monterrey, Mexico
Package price starting from:
$5700
Treatment:
Cosmetic/Plastic Surgery, Mommy Makeover
Focus Area:
Mommy Makeover | Plastic Surgery | Cosmetic Surgery | Facelift | Liposuction | Breast Lift | Breast Augmentation | Tummy Tuck | Monterrey | Mexico
---
All-Inclusive Mommy Makeover in Monterrey, Mexico

Mommy Makeover in Monterrey, Mexico is a package of combination of plastic surgery procedures done to help a Mom recover her body shape and size after pregnancy, childbirth and breast-feeding. Mommy makeover is done in stages and usually Mommy makeover in Monterrey includes a Tummy Tuck, Breast Augmentation and sometimes even Liposuction.
If you are searching for the best destination abroad to get a mommy makeover, then you should visit Monterrey, Mexico. The city has numerous top-class cosmetic surgery clinics and the best of doctors who perform mommy makeovers. Consider this surgery at Monterrey and check the details of the best available package of Mommy Makeover in Mexico.
Discover the Advantages of Mommy Makeover Surgery in Monterrey, Mexico
If you're a mom, you know how hard it can be to regain your pre-baby body after pregnancy and childbirth. Despite your best efforts to eat well and exercise regularly, some areas of your body may still resist change. This is where a mommy makeover surgery can help.
Monterrey, Mexico is an excellent destination for mommy makeover surgery due to the high quality of care and experienced plastic surgeons. Here are some advantages of getting a mommy makeover surgery in Monterrey, Mexico:
Cost-effective: One of the biggest advantages of getting a mommy makeover in Monterrey, Mexico is the cost. The price of a mommy makeover surgery in Monterrey is much lower than in the United States or Canada. This makes it an affordable option for moms who want to restore their pre-baby bodies without breaking the bank.
Experienced Plastic Surgeons: Monterrey is home to many experienced plastic surgeons who specialize in mommy makeover surgery. These surgeons have years of experience performing cosmetic procedures and are highly skilled in their craft. You can trust them to deliver the results you desire.
Comprehensive procedure: A mommy makeover surgery is a comprehensive procedure that can address multiple areas of your body at once. This includes your breasts, abdomen, hips, and thighs. By combining multiple procedures, you can achieve a more complete and natural-looking transformation.
Boost self-confidence: After having a baby, it's common for moms to experience low self-confidence due to the changes in their bodies. A mommy makeover surgery can help boost your self-confidence by restoring your pre-baby body and making you feel like yourself again.
Quick Recovery: With the use of advanced surgical techniques, recovery time from a mommy makeover surgery in Monterrey is relatively quick. You can typically return to your normal activities within a few weeks, which is much faster than traditional surgeries.

How Much is a Mommy Makeover in Monterrey, Mexico?
The cost of a mommy makeover in Monterrey, Mexico starts from $5,700. The package cost depends on the number of procedures chosen for a mommy makeover.
| | |
| --- | --- |
| Country | Cost |
| Monterrey, Mexico | $5,700 |
| United States | $20,000 |
| Canada | $21,500 |

The cost of Mommy Makeovers in Monterrey is a fraction of what it would be in the United States, and there are a number of reputable clinics to choose from. So if you're considering a Mommy Makeover, be sure to check out Monterrey, Mexico for affordable options.
Mommy Makeover Procedure in Monterrey
Mommy makeover in Monterrey Mexico is a plastic surgery procedure which includes a combination of different surgeries like breast lift, breast augmentation, tummy tuck, and liposuction. It is done to help women who want to restore their pre-pregnancy body. Mommy makeovers are usually performed together but can also be done as separate procedures. The best candidates for mommy makeovers are healthy women who do not smoke and have realistic expectations. Mommy makeovers can be done as a single surgery or in two stages. The first stage usually includes the breast procedures (lift or augmentation) and the second stage is usually the tummy tuck and liposuction. The decision to do one stage or two depends on the individual circumstances and recommendation of the surgeon. Mommy makeovers are safe and effective procedures that can help women achieve their desired results.
Mommy Makeover Package Inclusions in Monterrey Mexico
Transportation to hospital

Hospital procedure fees

Doctor in charge of the procedure

Consultation center

Post-Surgical consultations
Mommy Makeover Package Exclusions in Monterrey Mexico
Hotel or recovery house

Preoperative lab work
List of Pre-Operative Tests for Mommy Makeover:
BH

TP, TTP, INR (Coagulation times)

Complete blood chemistry

Blood type and RH
Note: The pre-op tests will be suggested after an essential physical check-up. The tests are required to be done 7-10 days before the treatment.
Payment Options: Cash, Credit Card, Wire Transfer
Note: The clinic may ask you for a money deposit once you decide to receive the surgery.
Factors Affecting the Price of the Mommy Makeover Package
You may find out that the service provider is asking for a different amount for Mommy Makeover in Monterrey, Mexico. This happens due to relative factors such as:
Weight of the patient

Age of the patient

Hormonal changes

Qualification and experience of the cosmetologist

Response to the body to the pre-op tests

Complexities related to the procedure

Specialized medical equipment
The doctor at the clinic would ask you to go for laboratory tests to ascertain the problem and plan your treatment course of action. Based on that, the doctor may consult over the phone and explain your treatment.
Level of Difficulty: Medium
Best Mommy Makeover Surgeon in Monterrey, Mexico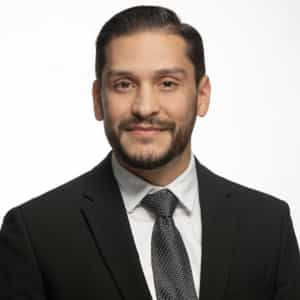 Dr Andrei Rios Cantu is one of the most respected plastic surgeon in Monterrey, Mexico. If you're thinking about having plastic or reconstructive surgery, it's crucial to select a plastic surgeon who is highly qualified, skilled, and compatible with your personality.
FAQs about Mommy Makeover
Mommy Makeovers are becoming increasingly popular, but there are still a lot of questions surrounding them. Here are some frequently asked questions about Mommy Makeovers to help you better understand the procedure:
What is a Mommy Makeover?
A Mommy Makeover is a combination of plastic surgery procedures that are performed together to help mothers regain their pre-pregnancy body. The most common procedures included in a Mommy Makeover are breast augmentation, tummy tuck, and liposuction.
How much does a Mommy Makeover cost?
The cost of a Mommy Makeover will vary depending on the specific procedures that are performed. Generally speaking, the overall cost will be determined by the surgeon's fees, the cost of anesthesia, and the facility fees.
How long does it take to recover from a Mommy Makeover?
Recovery time will also vary depending on which procedures are performed. However, most patients can expect to take approximately two weeks before they feel fully recovered. During this time, it is important to rest and avoid strenuous activity.
How to Reach Monterrey, Mexico?
Monterrey city has emerged as one of the most preferred medical tourism destinations in Mexico. Monterrey International Airport, also known as General Mariano Escobedo International Airport connects the city with all the major cities of Mexico as well as other countries across the world.
If you are considering having Mommy makeover in Monterrey, book your appointment with the best plastic surgeon in Mexico.  Please feel free to contact us for more information on Mommy Makeover in Monterrey, Mexico.

Related Experiences:
Mommy Makeover in Nuevo Progreso Mexico
Mommy Makeover in Mexico City, Mexico
Mommy Makeover in Guadalajara, Mexico
Mommy Makeover in Tijuana, Mexico
Mommy Makeover in Mexico
Mommy Makeover in Merida, Mexico
---