Affordable Package for Liposuction by Gastelum in Tijuana, Mexico
Package price starting from:
$4400
Treatment:
Cosmetic/Plastic Surgery, Liposuction
Location:
Tijuana, Mexico, Mexico
Focus Area:
Gastelum Cosmetic Surgery | Tijuana | Mexico | Liposuction
---
Cost-effective Liposuction Surgery in Tijuana, Mexico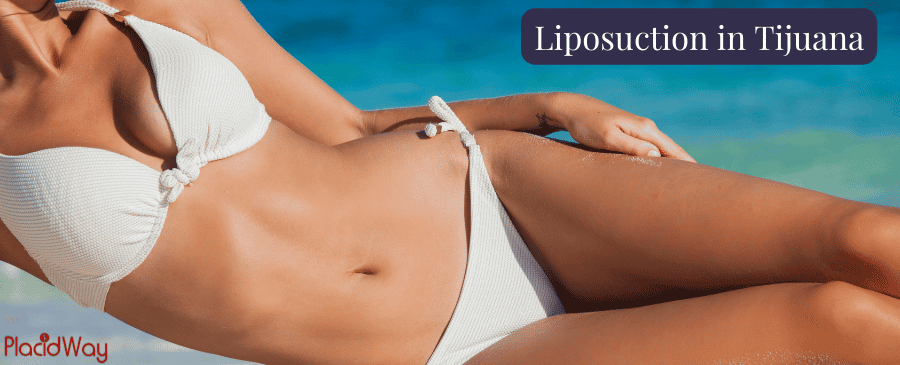 Gastelum Cosmetic Surgery offers a cost-effective package for Liposuction in Tijuana, Mexico. Get high-quality cosmetic surgery in Tijuana today at PlacidWay. Liposuction is the right choice for patients with excess fat that can't be removed with other methods. This plastic surgery can help you achieve the desired body shape and improve your confidence. Gastelum Cosmetic Surgery is a well-known plastic surgery practice in Mexico. It is a world-class clinic that attracts thousands of American and Canadian patients each year.
Liposuction Cost in Tijuana by Gastelum Cosmetic Surgery
Liposuction cost in Tijuana is only $4,400 on average. While in the US and Canada you would have to pay over $6,000. Take a look at our cost comparison table below to check the prices.
| | |
| --- | --- |
| City, Country | Cost in USD |
| Tijuana, Mexico | $4,400 |
| United States | $8,000 |
| Canada | $6,000 |
Note: For more information about the final price, make sure to contact the clinic directly. The price may vary depending on your condition and the complexity of the surgery.

Advantages of Gastelum Cosmetic Surgery:
High-success rate of liposuction surgery 

English-speaking medical team 

Experienced plastic surgeons 

Affordable lipo surgery 

The latest technology used in a cosmetic procedure
What is Liposuction Surgery?
Liposuction is an effective fat-removal surgery with a 90% success rate. A plastic surgeon usually performs this procedure on your hips, abdomen, buttocks, arms, and under the face to improve their shape.  Other plastic surgeries that can be done together with liposuction are Facelift, breast reduction, and Tummy Tuck. After the consultation with your surgeon, you will know your options.
Advantages of Liposculpture in Tijuana, Mexico by Gastelum Cosmetic Surgery
Safe plastic surgery 

Removes excess fat permanently 

Improves your general health 

Improves your physical appearance 

Boosts your confidence 

A great alternative to diets and exercise
All related surgical cost: surgeons, anesthesia, equipment, hospital stay, and nursing care. 

X-Rays, Laboratory works 

Pre-surgical Evaluation 

Post-surgical medication and follow-up 

Medical attention and security 24/7 

Surgery in Hospital De Los Archangeles
Flight tickets 

Hotel stay
Payment Options: Cash, Credit Card, or Checks.
Best Plastic Surgeons in Tijuana at Gastelum Cosmetic Surgery
Doctor Name
Experiences and Specializations

Board Certified Cosmetic Surgeon in Tijuana, Mexico.

Surgeon Clinica Leal

CEO of Comercializadora Oceptis Sa de CV from 2010 - present in Tijuana Mexico

CEO of Administradora Leal SA de CV from 2010- present in Tijuana Mexico

Professional Aesthetic Plastic Surgeon at Medica Gastelum Sa de CV from 2000 - present in Tijuana Mexico.
Tijuana is a US-Mexico border town and is easily reached by patients from North America. Besides quality plastic surgery clinics, Tijuana offers other advantages. It is also a popular tourist place with numerous attractions such as:
Tijuana Cultural Center - the only National Council institution for Culture and Arts in Mexico. 
Avenida Revolucion is full of cafes, restaurants, hotels, design galleries, and outdoor performances. 
Mercado El Popo is brimming with fresh products such as cheese, sweets, dried chilies, cosmetics, fruits, and herbs.
FAQs (Frequently Asked Questions)
What should I expect after the Liposuction procedure?
First, you should expect to have bruising, swelling, and soreness for a few weeks. But long-term results are better and consist of improving your general health, self-esteem, and body shape.
Are the results of Liposuction permanent?
The results of liposuction can be permanent if you take care of yourself as your doctor prescribed. Follow a diet plan that includes lots of fruits and veggies, whole grains, and low-fat dairy. Also, exercise regularly and stay physically active.
Am I a good candidate for Liposuction?
You are a good candidate for liposuction if you have realistic expectations. This means you need to apply aftercare so that you don't regain fat. You can expect to have great results from lipo surgery if  
You are of good overall health  

Have at least 30% of your ideal weight 

Have firm, elastic skin 

Don't smoke.
What is the recovery process like?
The recovery process from liposuction depends on the complexity of the surgery, your aftercare, and your overall health. Most people can return to their daily activities within a few days. However, every person is different and you should consult your doctor about this.
Get Now Affordable Liposuction Package in Tijuana, Mexico!
Related Experiences:
Liposuction in Tijuana Mexico
Liposuction in Mexico City
Liposuction in Mexicali, Mexico
Achieve Beautifully Shaped Body with Liposuction in Mexico!
Liposuction in Merida, Mexico
Liposuction in Cancun, Mexico
---