Rhinoplasty Package in Merida, Mexico by Dr. Ernesto
Treatment:
Cosmetic/Plastic Surgery, Nose Surgery Rhinoplasty
Location:
26 #199 Altabrisa, Merida, Yucatan, Mexico Merida , Mexico
Focus Area:
Rhinoplasty Package | Best Rhinoplasty Clinic | Affordable Rhinoplasty Hospitals | Rhinoplasty Center Mexico | Cheap Rhinoplasty Center | Affordable Rhinoplasty Doctors | Best Rhinoplasty Surgeons | Rhinoplasty Cost | Top Rhinoplasty Hospitals | Merida | Mexico | Dr Ernesto Javier Acosta Abeyta
---
Affordable Package for Nose Job in Merida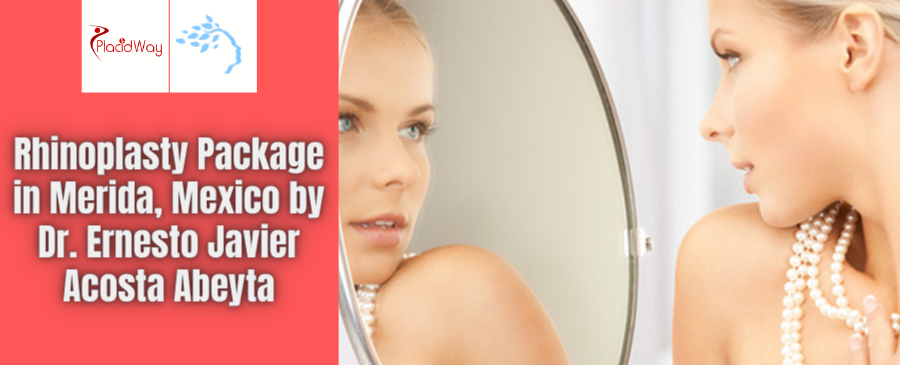 Affordable Rhinoplasty Package in Merida, Mexico
Dr. Ernesto Javier Acosta Abeyta provides a cheap package for Rhinoplasty in Merida, Mexico. Get top treatment free quotes for top centers. Get many conveniences and benefits of the Plastic Surgery Package at Dr. Ernesto Javier Acosta Abeyta. You will get the best surgery from experienced and certified surgeon, clearly at pocket-friendly expenses.
Definition of Rhinoplasty Treatment in Merida, Mexico
Surgery of the nose, otherwise called Rhinoplasty, is quite possibly the most well known method done in cosmetic recreations. Numerous patients are unsatisfied with the state of their nose, and select to modify the appearance by going through Rhinoplasty. The method might work on the presence of the nose as well as extent and underlying lopsided characteristics.
Rhinoplasty Package in Merida, Mexico by Dr. Ernesto Javier Acosta Abeyta is available with the cost only $4,000.
| | | |
| --- | --- | --- |
| Country | Procedure | Cost |
| Mexico | Rhinoplasty | $4,000 |
| United States | Rhinoplasty | $15,000 |
| Canada | Rhinoplasty | $10,000 |
Note: Price may change and differ depends on patient current condition and complexity of the surgery. Please follow Price Policy of this facility or contact Customer Representative for more information.

Before a patient can go through Rhinoplasty, the person should partake in lab testing and assessments to decide the fitting method, just as to survey the in general state of being of the patient. Patients who smoke should stop preceding the method, just as change any prescriptions they might be taking, for example, calming medications or whatever could expand draining during surgery. These issues ought to be talked about with your primary care physician.
During Rhinoplasty surgery, patients are given sedation, either by broad practices (inward breath) or intravenous sedation. Nose surgery might be acted in two distinct ways: either by a shut or open system.
During the nose surgery, the surgeon will make the cuts inside the nose, while the open strategy will have a cut on the columella, or the area of tissue in the middle of the nostrils. In spite of the various systems, both permit the surgeon to raise the tissues that cover the nose, which permits the reshaping of the construction.
In the event that Rhinoplasty is being utilized to re-shape the design of the nose, ligament is taken out from the septum, which is the area of tissue in the center of the nose. Assuming ligament is expected to expand a specific region, surgeons can think that it is in various areas, like the ear. Assuming the septum should be appropriately adjusted or fixed; surgeons can fix it to further develop appearance just as relaxing. Bumps found at the extension of the nose are regularly etched down to make a smooth profile. Surgeons may likewise utilize entry points at the wrinkle of the nostril to reshape their size.
When the surgeon has finished the strategy, the nasal tissues are supplanted and entry points are shut. Cylinders and braces are added to the nose to advance recuperating and backing for the following week to ten days as enlarging dies down. Enlarging generally goes on for a couple of days before the outcomes can be completely seen. Regularly, it takes the nose up to an entire year of recuperating to see definitive outcomes.
Here are several benefits of choosing Rhinoplasty Package in Merida, Mexico by Dr. Ernesto Javier Acosta Abeyta:
Check below for Before and After Image for Rhinoplasty Package in Merida, Mexico by Dr. Ernesto Javier Acosta Abeyta: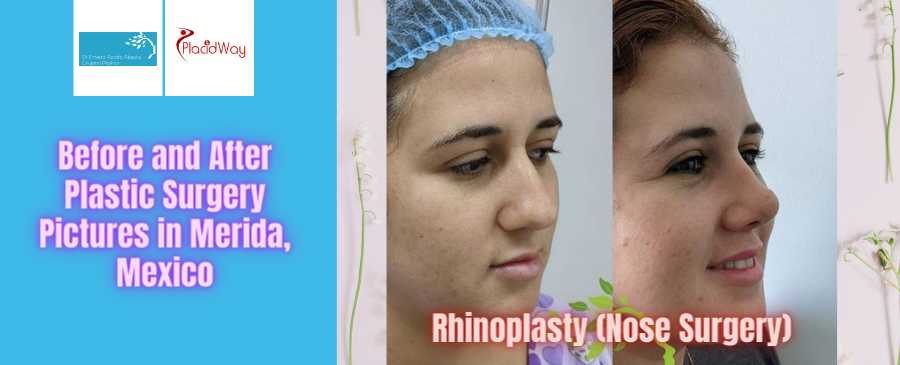 Check below for information about inclusions for Rhinoplasty Package in Merida, Mexico by Dr. Ernesto Javier Acosta Abeyta:
Here are exclusions for Rhinoplasty Package in Merida, Mexico by Dr. Ernesto Javier Acosta Abeyta:
Below are some pre op tests in Rhinoplasty Package in Merida, Mexico by Dr. Ernesto Javier Acosta Abeyta below:
Note: The pre-op tests will be suggested after an essential physical check-up. The tests are required to be done before 7-10 days of the treatment.
Payment Options: Cash, Credit Card, Wire Transfer
Note: The clinic may ask you for a money deposit once you decide to receive the surgery.
Dr. Ernesto Acosta is a Board Certified Plastic Surgeon and works in Merida, Mexico (a magnificent and quiet spot to live). He has been a Plastic Surgeon for close to 15 years and a big part of his work consolidates abroad and ex-pats patients.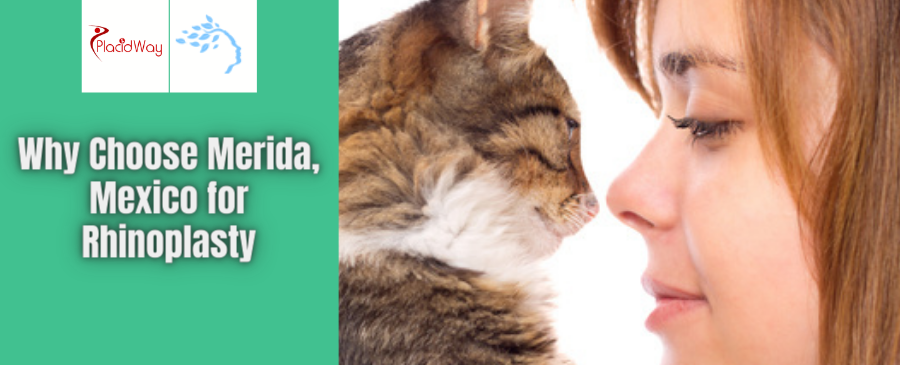 A principal reason why there has been a developing interest among American and Canadian patients to go to Mexico is the growing consideration about the excellent clinical and wary thought for Plastic Surgery in Mexico. The systems, kinds of stuff, and centers in Mexico are the same (every so often better) as what you would see in the nations known for their top clinical idea.
Likewise, patients are ensured to get spectacular satisfaction. Endless of them have alluded to that they don't feel as hurried as they regularly do in emergency clinics in their nations of starting. The positive data shows that for specific individuals, Mexico's Rhinoplasty Surgery ends up being an extraordinarily fulfilling experience.
Also, Cosmetic/Plastic Surgery in Mexico saves a patient 40% to 75% wandered from the expense of relative associations in the U.S. This is the main reason why many people select Rhinoplasty in Mexico.
Here you can find information regarding Frequently Asked Questions for Rhinoplasty in Merida, Mexico by Dr. Ernesto Acosta:
The majority of the surgeons have been told in more than one nation, and the expense of surgery in Mexico is more reasonable. The expense of most Medical supplies is more reasonable in Mexico likewise, paying little heed to be unequivocally comparable brands made and utilized in the US and Europe.
As we face an astonishing improvement in web online media, care for genuine appearance is causing individuals to consider plastic surgery in Mexico as a technique for working on trust in a period of photographs and video culture. Mexico positions among the five best nations on earth for Plastic Surgery.
Mexico has become one of the essential nations in got, reasonable plastic surgery with guarantee and striking, sought-after surgeons. Plastic surgery strategy in Mexico is also regularly more sensible than tasks acted in the United States and different nations.
With authentic examination, Mexico is basically pretty much as guaranteed as you make it. It is your obligation to see surgeons and first-in-class medical clinic work environments that are affirmed, stick to fantastic guidelines and have an excellent standing. Seeing assurance surgeons and clinics increment your security definitely.
Rhinoplasty Package in Merida, Mexico by Dr. Ernesto Javier Acosta Abeyta gives answers for beautification and tastefulness at a sensible expense. You will really need to construct your confidence and certainty generally utilizing incredibly renowned Rhinoplasty surgery at this World-Class Clinic #1. Click reach us button beneath to start your excursion for further developing your appearance:

Related Experiences:
Rhinoplasty in Merida, Mexico
Rhinoplasty in Guadalajara, Mexico
Rhinoplasty in Cancun, Mexico
Rhinoplasty in Tijuana
Nose Job in Mexicali
Rhinoplasty in Mexico – Compare Clinics, Costs and Reviews
---
Cosmetic/Plastic-Surgery Related Packages
Cosmetic/Plastic-Surgery Related Experiences