Breast Augmentation Package in Santo Domingo, Dominican Republic by CIPLA
Package price starting from:
$4050
Treatment:
Cosmetic/Plastic Surgery, Breast Implants, Breast Augmentation
Location:
Avenida Pedro Henriquez Urena #137, Consultorio 202, La esperilla, Santo Domingo, Republica Dominicana, Santo Domingo , Dominican Republic
Focus Area:
Centro Internacional de Cirugia Plastica Avanzada | CIPLA | Santo Domingo | Dominican Republic | Breast Augmentation | Breast Implant
---
Enhance Your Beauty with Breast Implant in Santo Domingo, Dominican Republic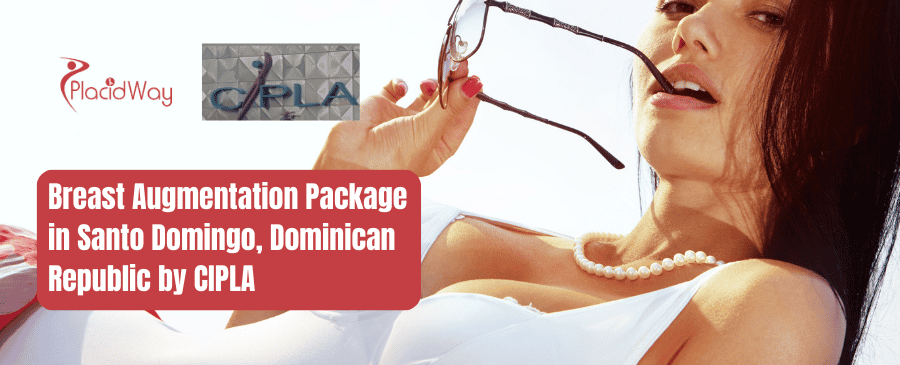 Welcome to the world of cosmetic enhancement in the beautiful city of Santo Domingo, Dominican Republic, brought to you by CIPLA (Centro Internacional de Cirugia Plastica Avanzada). If you've been considering breast augmentation, look no further. CIPLA is renowned for its exceptional surgical expertise and advanced facilities, providing you with an unparalleled experience in cosmetic surgery. Check our package details below to learn more.
You can get breast augmentation package in Santo Domingo, Dominican Republic by CIPLA with the price starts at $4,050. Check our price list table below:
| | |
| --- | --- |
| Location | Cost in USD |
| Santo Domingo, Dominican Republic | $4,050 |
| United States | $10,000 |
| Canada | $8,000 |
Note: price may change and vary depends on complexity of procedures and patient condition. Click free quote button below to learn more:

Affordable Excellence: CIPLA offers top-notch breast augmentation packages at affordable prices, without compromising on quality. Enjoy substantial savings compared to treatments in other countries.
Renowned Surgeons: Our skilled surgeons are board-certified and have extensive experience in breast augmentation procedures, ensuring your safety and satisfaction.
Cutting-Edge Facilities: CIPLA boasts state-of-the-art medical equipment and modern facilities, adhering to international standards to provide the highest level of care.
Exotic Getaway: Combine your transformational journey with a relaxing vacation in Santo Domingo's tropical paradise, making it a memorable experience.
Minimal Waiting Times: In Santo Domingo, you'll experience shorter waiting times for consultations and surgeries, making your journey swift and efficient.
Breast Augmentation in Santo Domingo, Dominican Republic Before and After Images
Breast augmentation can significantly enhance your appearance and boost your self-confidence. With CIPLA's expertise, you can expect beautifully enhanced breasts that align with your aesthetic goals. Before committing to the procedure, the clinic will provide you with a thorough understanding of realistic outcomes and showcase previous patient results.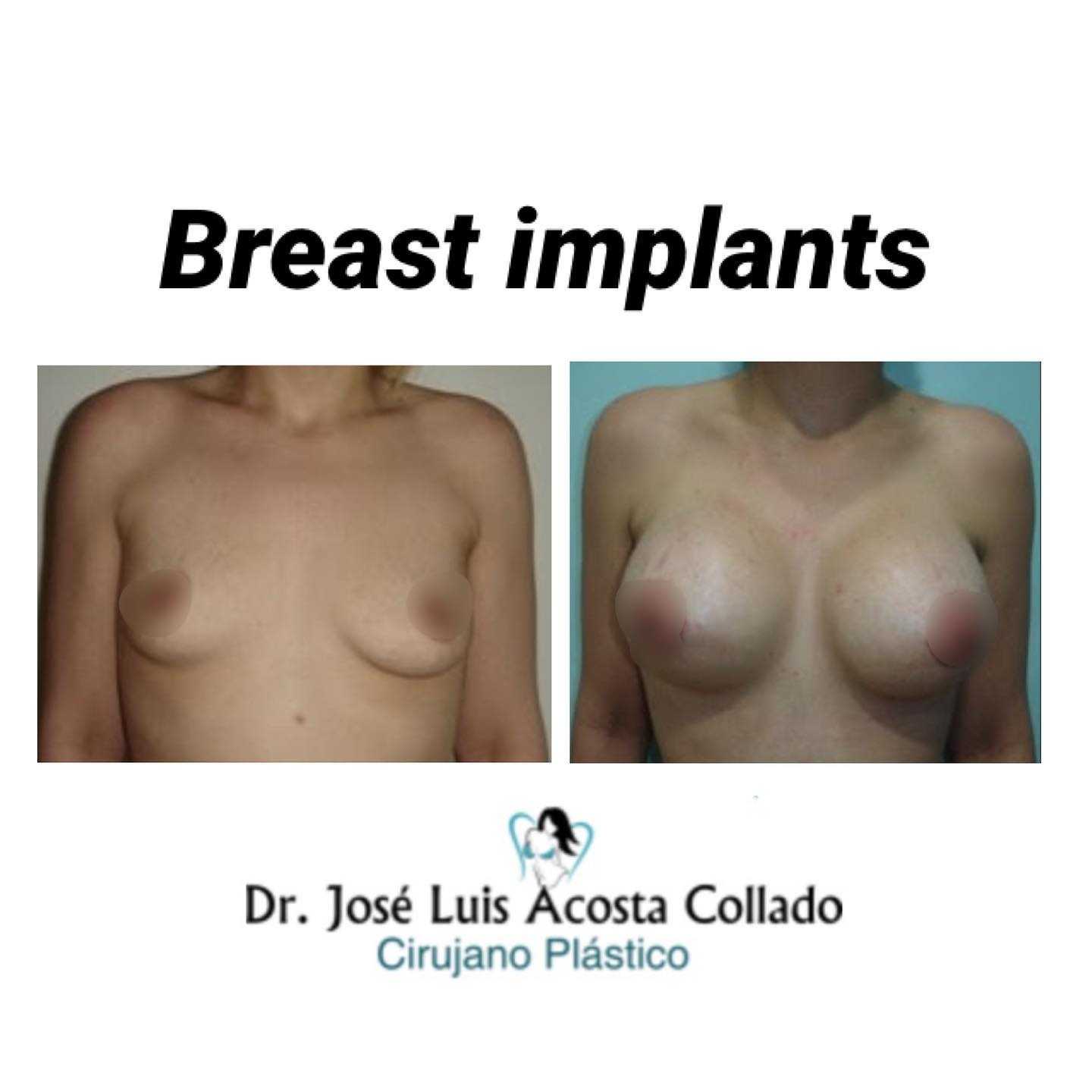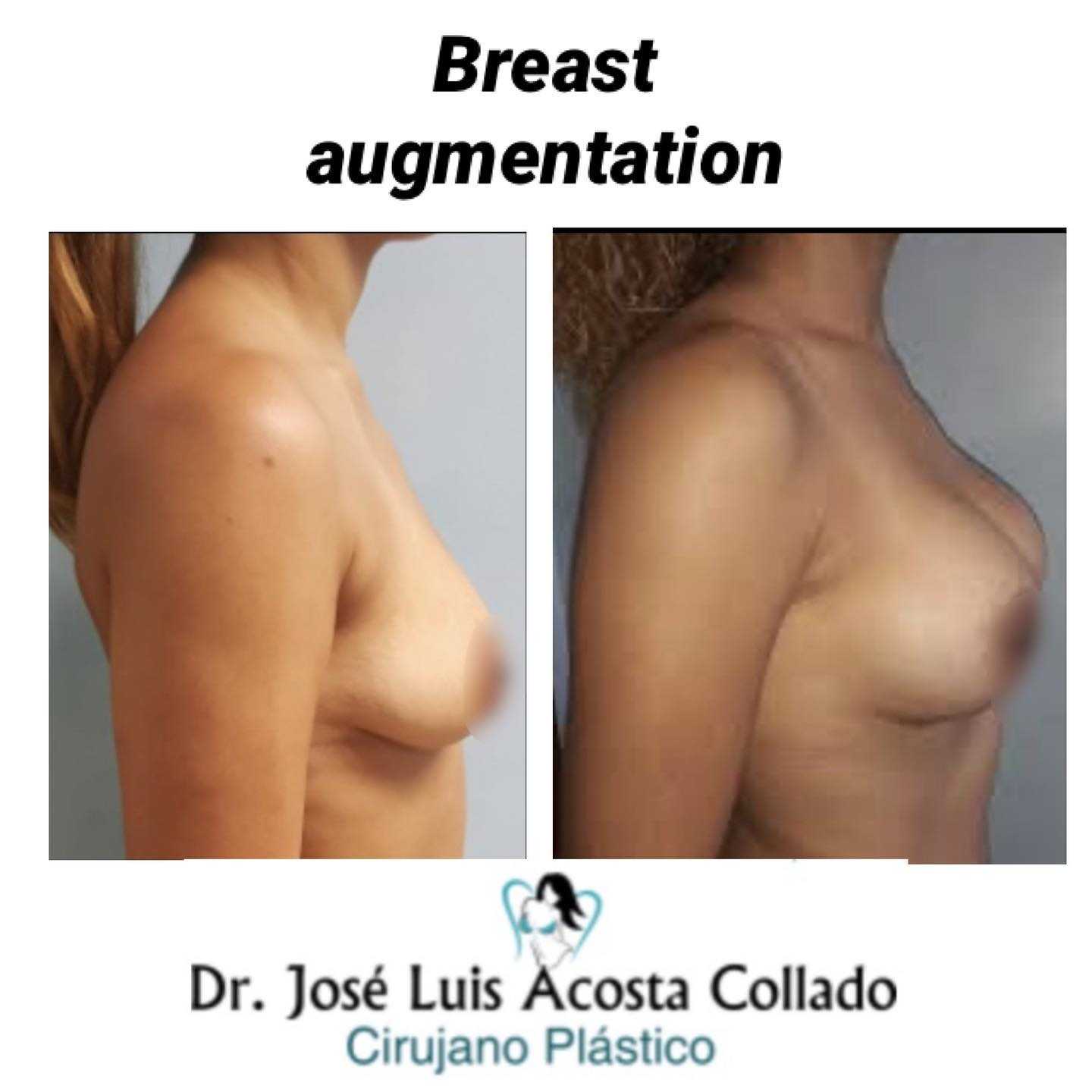 Breast augmentation is a transformative procedure that enhances the size and shape of your breasts. CIPLA offers various options, including silicone or saline implants, and different incision techniques, tailored to your individual needs and desires. Our experienced surgeons will guide you through the process, ensuring your comfort and safety at every step.
Surgery Cost: The package covers the complete surgical expenses, including the surgeon's fee and the use of medical facilities.
Accommodation: Enjoy a comfortable stay at a premium hotel in Santo Domingo, facilitating a peaceful and relaxed recovery.
Transportation: Airport transfers and commuting between the hotel and the clinic are taken care of, easing any logistical concerns.
Post-Operative Care: Comprehensive post-operative care, including follow-up consultations and medication, are provided to ensure a smooth recovery.
Bilingual Assistance: Our team offers dedicated bilingual support, assisting you throughout your journey and ensuring a seamless experience.
Travel Expenses: Costs associated with your travel to Santo Domingo are not covered in the package.
Additional Treatments: Any supplementary treatments or procedures beyond breast augmentation are not included in the package.
Personal Expenses: Expenses for personal shopping, entertainment, or any non-medical requirements are not part of the package.
Medical Complications: In the rare event of medical complications, any extra medical expenses are not covered.
Travel Insurance: We recommend arranging personal travel insurance to cover unforeseen circumstances during your trip.
Breast Augmentation Surgery Pre-Op Tests
Blood Work: Routine blood tests are performed to assess your overall health and detect any underlying conditions.
Mammogram: A mammogram is conducted to evaluate your breast tissue and ensure there are no abnormalities.
Medical Evaluation: A comprehensive medical evaluation is carried out to determine your eligibility for the procedure.
Chest X-ray: A chest X-ray is taken to examine the condition of your lungs and chest cavity.
Electrocardiogram (ECG): An ECG is done to assess your heart's health and identify any potential cardiac issues.
Our highly skilled and experienced team of plastic surgeons at CIPLA are dedicated to providing you with outstanding care and remarkable results. Each surgeon is board-certified and extensively trained in breast augmentation procedures, assuring you of the highest standards of safety and expertise.
Breast Augmentation Surgeon in Santo Domingo, Dominican Republic

Dr. Jose Luis Acosta Collado

• Studied at UNPHU

• Studied at Universidad Central de Venezuelaz

• Member of SODOCIPRE

• Member of FILACP

• Member of The American Society of Plastic Surgeons (ASPS)
Is Breast Augmentation Right for You?
Are you dissatisfied with the size or shape of your breasts?

Do you desire a fuller and more proportionate bust?

Are you in good overall health and free from any medical conditions that may interfere with the surgery?

Have you thoroughly understood the risks and benefits associated with breast augmentation?

Are you looking for a trusted and experienced team of surgeons in a stunning location?
If you answered "yes" to these questions, breast augmentation in Santo Domingo, Dominican Republic, might be the ideal choice for you.
What to Expect During the Breast Augmentation
Consultation: During your initial consultation, the surgeon will discuss your goals, evaluate your anatomy, and recommend the most suitable implant type and size.
Surgery: On the day of the surgery, you'll receive anesthesia, and the surgeon will perform the chosen breast augmentation technique.
Recovery: After the procedure, you'll be provided with post-operative instructions to ensure a smooth recovery.
Follow-up: Regular follow-up appointments will be scheduled to monitor your progress and address any concerns.
Q: Is breast augmentation in Santo Domingo safe?
A: Yes, breast augmentation in Santo Domingo is safe when performed by experienced surgeons in accredited facilities like CIPLA. The clinic follows rigorous safety protocols and adheres to international medical standards.
Q: What are the available implant options for breast augmentation?
A: At CIPLA, you can choose from both silicone and saline implants. Our experienced surgeons will help you decide the best option based on your body type and aesthetic goals.
Q: How long is the recovery period after breast augmentation?
A: Recovery times may vary, but most patients can resume light activities within a week and return to regular routines in 4-6 weeks. It's essential to follow post-operative care instructions diligently for a smooth recovery.
Q: Are there any age restrictions for breast augmentation at CIPLA?
A: CIPLA follows strict ethical guidelines, and candidates for breast augmentation must be at least 18 years old. However, the clinic evaluates each patient individually to ensure they are physically and emotionally prepared for the procedure.
Take the first step towards your dream transformation! Book your consultation with CIPLA through PlacidWay Medical Tourism and embark on a journey to achieve the breasts you've always desired. Don't miss this opportunity to experience exceptional breast augmentation in the enchanting Santo Domingo, Dominican Republic. Click contact us button below to get started!

Related Experiences:
Breast Augmentation in Dominican Republic
Breast Augmentation in Monterrey Mexico
Breast Implants in Guadalajara, Mexico
Breast Augmentation in Guadalajara, Mexico
Breast Augmentation in Izmir, Turkey
Breast Augmentation in South Korea
---