CIPLA Clinic Liposuction Package in Santo Domingo, Dominican Republic
Package price starting from:
$4600
Treatment:
Cosmetic/Plastic Surgery, Liposuction
Location:
Avenida Pedro Henriquez Urena #137, Consultorio 202, La esperilla, Santo Domingo, Republica Dominicana, Santo Domingo , Dominican Republic
Focus Area:
Liposuction Surgery | Cosmetic Surgery | Santo Domingo, Dominican Republic
---
Affordable Liposuction at CIPLA Clinic in Santo Domingo Dominican Republic by CIPLA Clinic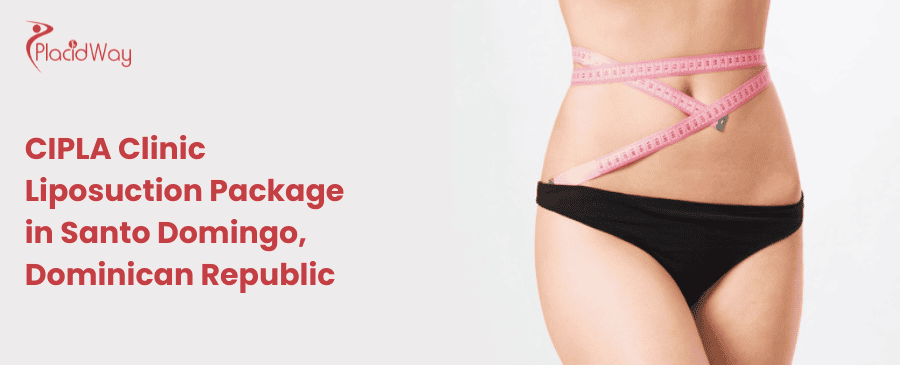 CIPLA Clinic in Santo Domingo, Dominican Republic, where we offer a premier liposuction package designed to help you achieve the body you've always desired. As a leading medical facility in the Caribbean, CIPLA Clinic takes pride in providing cutting-edge cosmetic procedures and personalized care. With our team of experienced and highly skilled surgeons, state-of-the-art technology, and a commitment to safety and excellence, we ensure that your liposuction journey is both transformative and empowering. Whether you seek to target stubborn fat pockets or contour specific areas, our comprehensive liposuction package is tailored to meet your unique needs, bringing forth natural-looking, long-lasting results. Discover the harmonious blend of medical expertise and a tropical getaway at CIPLA Clinic, making your dream physique a reality in the heart of the Dominican Republic.
At CIPLA Clinic in Santo Domingo, Dominican Republic, we offer an exceptional liposuction package priced at $4600 USD for patients with a body mass index (BMI) under 32. Our skilled and experienced surgeons utilize advanced techniques to help you achieve your desired body contour with optimal results. Whether you wish to target specific areas of stubborn fat or achieve a more sculpted appearance, our liposuction procedure is tailored to meet your individual needs.
| | |
| --- | --- |
| Locations | Prices in USD |
| Santo Domingo, Dominican Republic | $4600 |
| United States | $9000 |
Inclusions
Surgery: The comprehensive liposuction procedure is included in the package cost, ensuring that you receive the highest standard of surgical care.

Hospitalization Expenses: Your stay at CIPLA Clinic for the procedure is covered, providing you with a comfortable and safe environment.

Cures and Postoperative Check-ups: We prioritize your recovery and well-being, and postoperative care is included to monitor your progress and ensure successful healing.

Fees for Surgeons, Anesthesiologist, and Assistants: The fees for our skilled medical professionals involved in your liposuction surgery are incorporated into the package.

First Position Belt and Anti-embolic Stockings: To aid in your recovery and reduce the risk of complications, we provide essential postoperative garments.​
Exclusions
Insurance of Complications: For an additional $200 USD, you can opt for insurance to cover any unforeseen complications that may arise during your liposuction recovery.

Analysis and Evaluation by Cardiologist and Pulmonologist: The cost of approximately $400 USD for the analysis and evaluation by specialized medical professionals is not included in the package.

Massages: The package does not cover the cost of post-liposuction massages, which are beneficial for reducing swelling and promoting healing. Massages are available at an average cost of $250 USD.​
What is Liposuction?
Liposuction is a type of cosmetic surgery designed to help remove excess fat deposits from certain areas of the body. Women are more apt to consider liposuction than men, as it helps to improve proportion, body contours, and most importantly, self-image and confidence
Who needs Liposuction? 
Many people, especially those heading toward middle-age, benefit from liposuction treatments that help to rid the body of excess pockets of fat that accumulate around the hips, abdomen, arms and buttocks. 
For optimal success of liposuction procedures, the best candidates are healthy men and women who are in generally good physical condition, and especially those within 30% of their ideal weight. Individuals who suffer from medical conditions or life-threatening illnesses are not good candidates for this procedure.​
Liposuction Techniques
The basic liposuction with fluid injection approach employed the use of a small tube or cannula inserted into the target area of the body through a small incision after the target area was injected in targeted areas to plump up areas surrounding fat cells. This tube is attached to what could literally be termed a vacuum. The tube is used to break up fat cells and extract them from the body by suctioning. Following are the most popular techniques used today:
Tumescent liposuction 

Super wet liposuction 

Ultrasound assisted liposuction 

Power assisted liposuction
Why Choose CIPLA Clinic?
Cipla Clinic provides a system, where we offer many services you may need.

We have a state-of-the-art aseptic surgery center, endoscopy center, a comfortable inpatient facility and ultrasound equipment.

All of our medical records and imaging data are digitalized.

We have been doing continuous academic research and activities to lead advanced medical culture.

We want to be a leader not only in Santo Domingo, Dominican Republic but also worldwide in the field of health check-up and minimally invasive surgery.

We always greet patients with open arms, and will do our best to provide high quality health care services.
Discover the expertise of Dr. José Luis Acosta Collado, the best liposuction doctor at CIPLA Clinic in Santo Domingo, Dominican Republic. Experience exceptional results and personalized care under his skilled hands for a transformative Facelift procedure.
Liposuction Surgeon in Santo Domingo, Dominican Republic

Dr. Jose Luis Acosta Collado

• Studied at UNPHU

• Studied at Universidad Central de Venezuelaz

• Member of SODOCIPRE

• Member of FILACP

• Member of The American Society of Plastic Surgeons (ASPS)
Benefits of Getting Liposuction in Santo Domingo, Dominican Republic at CIPLA Clinic
Expertise and Experience: CIPLA Clinic boasts a team of highly skilled and experienced surgeons who have performed numerous successful liposuction procedures, ensuring you receive top-notch care.
State-of-the-Art Facilities: Our clinic is equipped with cutting-edge technology and adheres to strict safety standards, providing you with a secure and advanced surgical environment.
Affordable Package: The liposuction package at CIPLA Clinic offers an attractive cost for exceptional quality, making it an economical choice for those seeking cosmetic enhancement.
Personalized Approach: We understand that each individual's body is unique, and our liposuction procedure is tailored to your specific requirements, allowing you to achieve your desired results.
Tropical Getaway: Choosing CIPLA Clinic for your liposuction also gives you the opportunity to experience the beauty and charm of Santo Domingo, making your journey a rejuvenating and memorable one.
Witness the transformative results of our liposuction procedure through the before and after images of our satisfied patients. Our team at CIPLA Clinic takes pride in helping individuals achieve their aesthetic goals and enhance their self-confidence. The impressive outcomes speak for themselves, showcasing the effectiveness of our advanced liposuction techniques and the dedication of our medical professionals.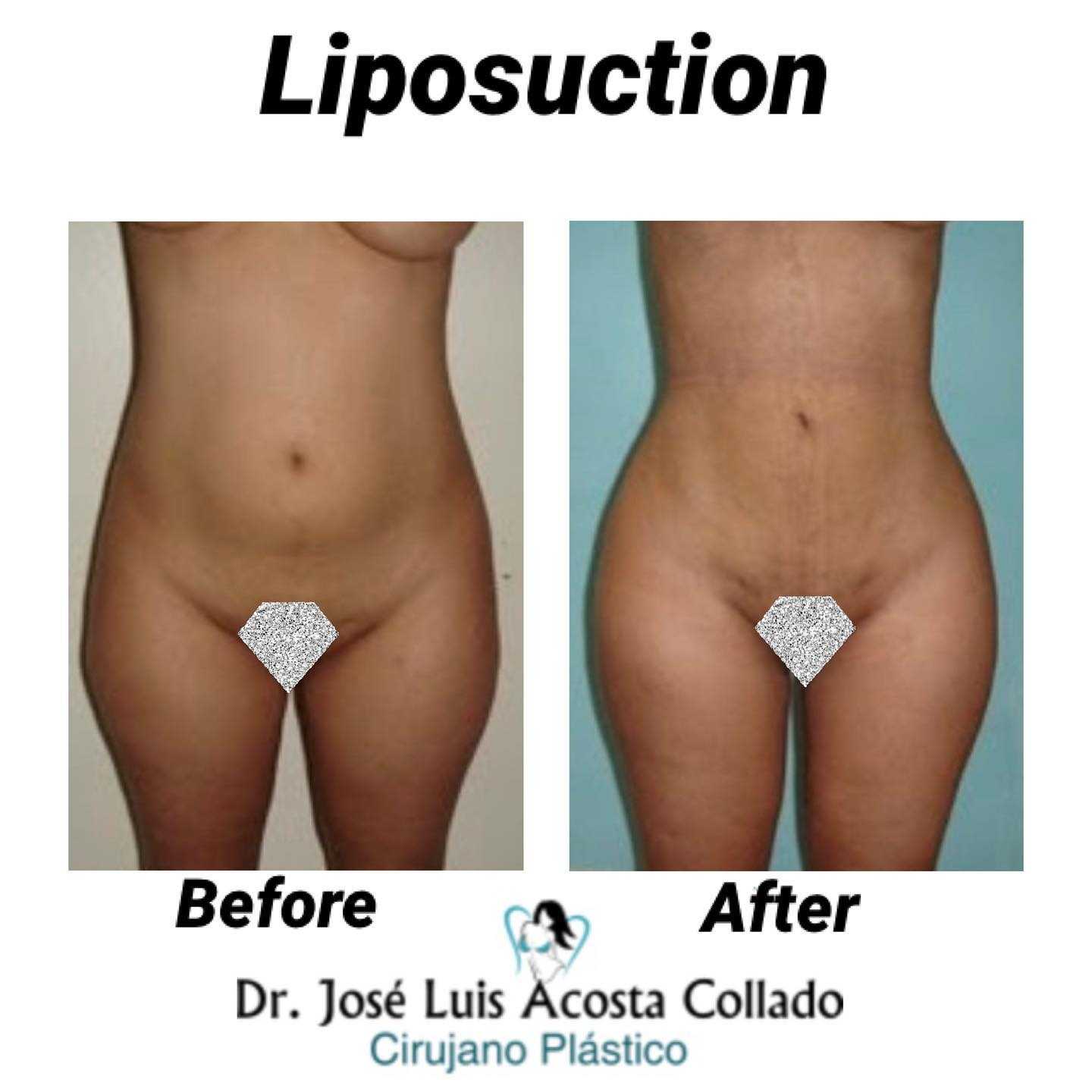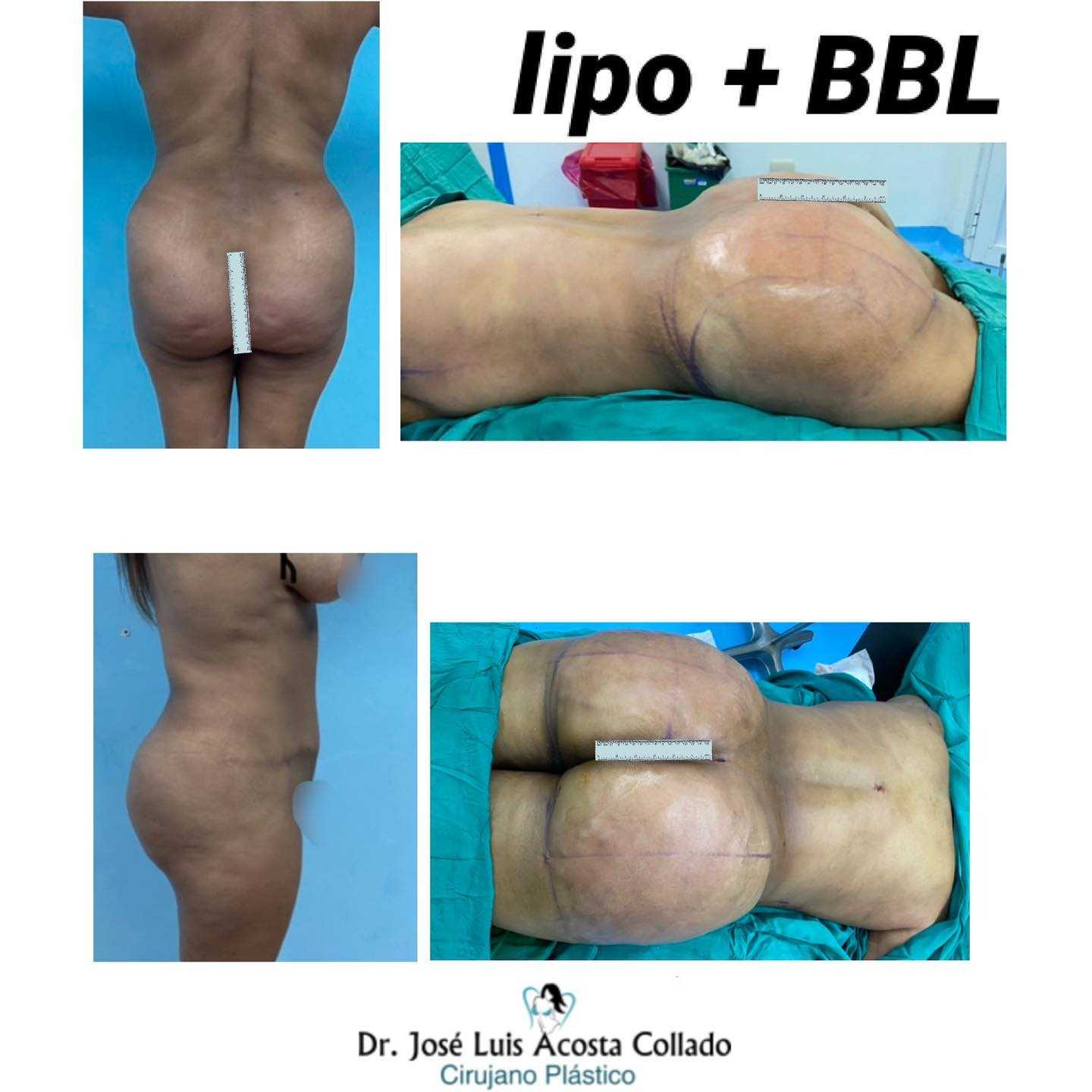 Who is an ideal candidate for liposuction at CIPLA Clinic?
Liposuction candidates should be in good overall health, have a BMI under 32, and have specific areas of stubborn fat that are resistant to diet and exercise.
How long does the liposuction procedure usually take?
The duration of the procedure depends on the extent and areas of liposuction, but it typically takes a few hours to complete.
What is the recovery process like after liposuction?
The recovery period varies from person to person, but most individuals can return to light activities within a week. Full recovery may take a few weeks to a few months.
Are the results of liposuction permanent?
Liposuction removes fat cells permanently from the treated areas. However, maintaining a healthy lifestyle is essential to prevent the accumulation of new fat cells.
Is liposuction safe at CIPLA Clinic?
Yes, CIPLA Clinic prioritizes patient safety and follows strict medical protocols. Our experienced surgeons and modern facilities ensure a safe and successful liposuction experience.
How can I schedule a consultation at CIPLA Clinic for liposuction?
To schedule a consultation or learn more about our liposuction package, you can contact our clinic via the contact us button below. Our friendly team will be delighted to assist you in planning your liposuction journey in Santo Domingo, Dominican Republic.
Transform your body and boost your confidence with our affordable liposuction package at CIPLA Clinic in Santo Domingo, Dominican Republic. Book your consultation now and take the first step towards a sculpted you!
Contact us to find out more about affordable Liposuction in Santo Domingo, Dominican Republic!

Related Experiences:
Liposuction in Dominican Republic
Liposuction in Croatia
Liposuction in Mexico City
Liposuction in Izmir, Turkey
Liposuction in South Korea
Liposuction in Mexicali, Mexico
---