KTOP CLINIC
KTOP Clinic - Plastic Surgery Center in Bangkok Thailand
283/41 Home Place Office Building, Sukhumvit55 (Thong Lo13), Klongtan-Nuea, Wattana, Bangkok, Thailand

Specialty:

Anti Aging, Cosmetic/Plastic Surgery, Hair Transplantation, Skin Care

Focus Area:

Plastic Surgery Center | KTOP Clinic | Face Lift and Breast Lift | Rhinoplasty | Tummy Tuck Surgery | Liposuction | Hair transplantation | Plastic Surgery
KTOP CLINIC Profile Overview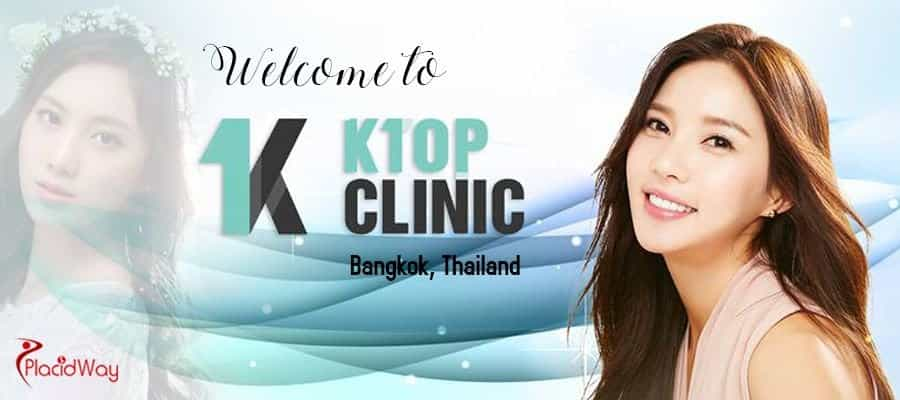 About KTOP Clinic in Bangkok, Thailand
KTOP Clinic offers high-quality Plastic Surgery in Bangkok, Thailand. Book online now Face Lift, Tummy Tuck, or Breast Lift Surgery at KTOP Clinic.
The clinic is located in the heart of Thailand and uses advanced medical services and cutting-edge technology for high patient satisfaction.
Dr. Ryu Sang Wook, the founder of KTOP Clinic, with his experienced team, brings the best results to his patients from 2017. The KTOP Clinic specialists are dedicated to making their patient's dreams come true.
Benefits of Choosing Plastic Surgery in Bangkok, Thailand by KTOP Clinic
KTOP Clinic provides the following benefits of Plastic Surgery in Bangkok, Thailand:
State-of-the-art medical service

An English speaking staff
Affordable Plastic Surgery

Customer-oriented medical system

Highly qualified plastic surgeons
List of Treatments at KTOP Clinic in Bangkok, Thailand
Take a look at the list of available treatments at the KTOP Clinic in Bangkok, Thailand.
Hair transplantation primarily treats male pattern baldness by removing hair follicles from one part of the body to a bald part of the body.
Face Lift Surgery lifts sagging facial tissues to restore a natural youthful facial appearance.
Or a 'nose job' enhances facial harmony and the proportions of a nose.
Liposuction is a plastic surgery procedure that removes extra fat from the body by suction using special surgical equipment
Cost of Plastic Surgery in Bangkok, Thailand
KTOP Clinic provides world-class Plastic Surgery and Cosmetic Treatments to their patients in Bangkok. As a medical tourist, you can expect to save from 50% to 75% of the costs as compared to western countries. Click the button below for more information about the costs.

Plastic

Surgery

Doctors

in Bangkok, Thailand
The clinic staff emphasizes a lot on patient experience and they manage to maintain a high degree of patient satisfaction.
Doctors of KTOP Clinic are:
Dr. Phuwanet Sirathamphithak

Dr. Nakin Panichnok
Certifications and Experiences:
M.D. Faculty of Medicine

Membership of Thai Society of Plastic and Reconstructive Surgeon

Membership of Oriental Society of Aesthetic Plastic Surgery (OSAPS)
Faculty of Medicine School of Anti-Aging and Regenerative Medicine
Book Now Plastic Surgery in Bangkok, Thailand at an Affordable Price!
While Plastic Surgery in Bangkok, Thailand is cheap, coming to KTOP Clinic you'll not lose on the quality and safety of the medical treatment. We offer you numerous Plastic Surgery Packages options you can choose from. Click on the button below for more information

---
---