Bahrain Specialist Hospital
Best Internal Medicine Clinic, Affordable Cardiology Treatment Hospital, Top Neurology Procedure Center, Cheap Psychiatry Center, Best Nephrology Doctors, Affordable Gastroenterology Doctors, Best Gynecology Surgeons, Top Orthopedic Surgery Hospitals, Manama, Bahrain

, Manama, Bahrain

Specialty:

Cosmetic/Plastic Surgery, Dentistry, General Medicine, General Surgery, Heart Care/Surgery, Neurology, Orthopedic/Knee Surgery, Skin Care

Focus Area:

Bahrain Specialist Hospital | Hospitals in Bahrain | Cardiology Treatment | Neurology Procedure | Psychiatry | Nephrology Doctors | Gastroenterology | Pulmonary Medicine | Dermatology | Pediatrics | Obstetrics | Gynecology | Endocrinology | General Surgery | Laparoscopic Surgery | Plastic Surgery | Oral Surgery | Orthopedic Surgery | Radiology | Manama, Bahrain
Bahrain Specialist Hospital Profile Overview


Welcome to BSH where we are dedicated to your health
by providing high standards of healthcare that you deserve.

About Us
BSH stands as a center of excellence in the Arabian Gulf and is located in a modern designed premise with a sea view. It has an outstanding team of Consultants and Specialists offering high quality healthcare services, using the latest technologies, medical equipment and systems. It is the first and only hospital in Bahrain that availed the Joint Commission International accreditation (JCI) and the only private healthcare facility that was inaugurated by HM King Hamad Bin Salman Al Khalifah, the ruler of Bahrain.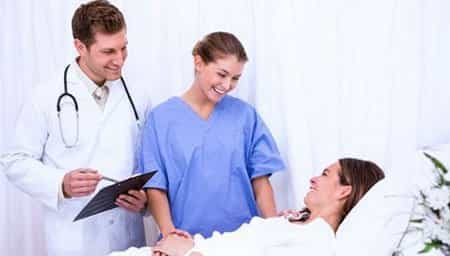 Our Medical Specialties
Internal Medicine
Cardiology
Neurology
Psychiatry
Nephrology
Gastroenterology
Pulmonary Medicine
Dermatology
Pediatrics
Pediatric Surgery
Obstetrics, Gynecology & IVF
Endocrinology
General & Laparoscopic Surgery
Neurosurgery
Plastic Surgery
Urology & Andrology
Orthopedic Surgery
Dentistry & Oral Surgery
Ophthalmology (Eye)
Otorhinolaryngology (Ear, Nose and Throat)
Rheumatology
Oncology
Physical Medicine and Physiotherapy
Nutrition and Weight Management
Anesthesia & Pain Management
Audiology
Emergency Medicine
Radiology
Laboratory

All this is backed up by well-equipped departments ran by experts in their field.

Our Mission
Dedicated in offering the highest standards in healthcare, with honesty and fairness, Bahrain Specialist Hospital upholds and respects the rights, safety, confidentiality and beliefs of patients, staff and visitors.

Our Vision
The vision of Bahrain Specialist Hospital is to be always the top provider of the highest standards of healthcare by expanding the scope of services at the current location, at other sites in Bahrain and the region and to be the primary center for medical tourism in the area.

Values
Excellence
Safety
Innovation
Quality
Integrity
Teamwork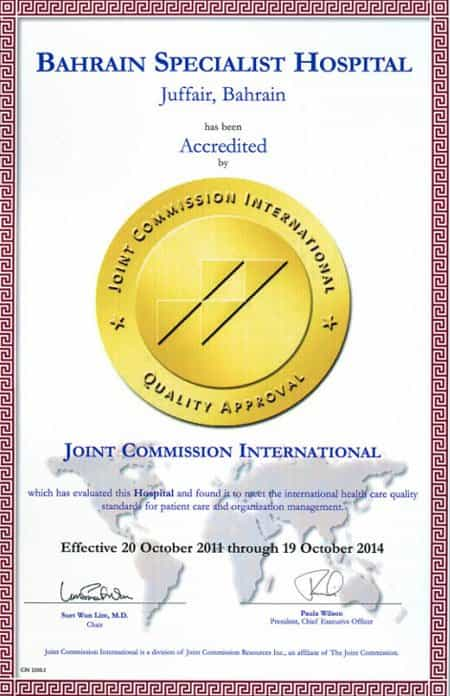 The Pillars of BSH
Established by an extensive foundation of financial partners from the Kingdom of Bahrain and also Saudi Arabia, Kuwait, the United Arab Emirates and Qatar, our hospital is devoted to boosting the benchmarks of medical care in Bahrain as well as the region.
In terms of giving first-class healthcare, BSH seeks to be the ideal in the field by fulfilling the requirements established by the Joint Commission on Accreditation of Healthcare Organization, which is in charge of set up, tracking as well as sustaining benchmarks of fineness in the medical care world.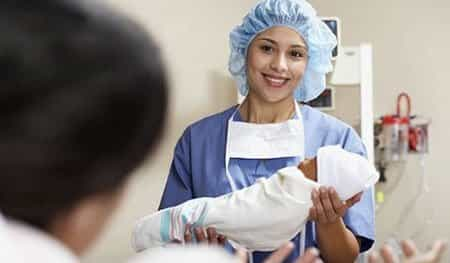 Technology and Equipment
We have the latest models of Radiology diagnostic equipment and laboratory instruments; some of them are brought in the region for the first time by BSH. So if you are looking for the best hospitals in Bahrain, count on us.

Our Facilities
Our hospital focuses on special medical requirements by providing the-state-of-the-art healthcare in a relaxing environment. The facility consists of 83 patient rooms and suites, in addition to a day-case unit that can accommodate 12 patients.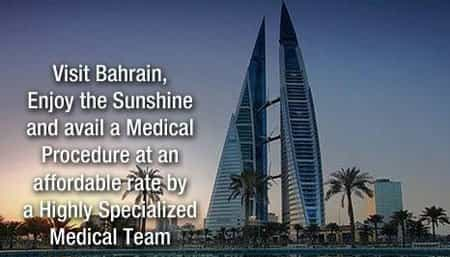 Emergency Service and ICU Unit
BSH Emergency Room provides medical services on 24/7 basis. The ER healthcare experts and nursing personnel are prepared to take care of any kind of circumstance in an effective and also well-timed fashion. Well-equipped ambulance service is also available to deal with such situations.
Our hospital also has a the-state-of–the-art ICU and NICU units that are equipped with modern technologies for close monitoring of severely ill patients. Furthermore, BSH is one of the few private hospitals in Bahrain that have these departments.

Our Expert Doctors
The multinational doctors and dentists, are extremely competent Consultants, Specialists and Professionals in the field; having American Board certifications, British Fellowship, Membership degrees or their equivalents and supported by numerous years of experience.
Furthermore, to maintain and improve the healthcare knowledge, we constantly invest in training courses and seminars to make sure our physicians are informed of recent healthcare technics and technologies. This is complimented by lectures, everyday seminars as well as digital accessibility to most popular healthcare references around the world.

Nursing Staff
Our nurses are highly qualified in clinical capabilities and patient care, passing strict selection criteria. Following safety requirements, offering high quality service and being responsiveness to the specific needs of the patients as well as their family members, add up to generate the benchmark of our nursing specialists.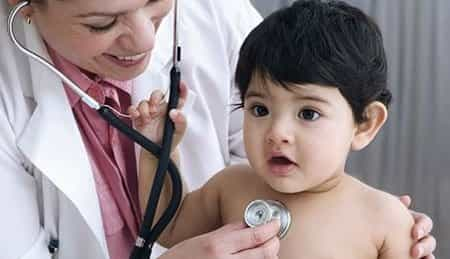 With Internationally Recognized Standards, BHS is always
up-to-date with innovations in health sector and for that
it is the Leading medical center in the region.


---
Bahrain Specialist Hospital , Manama, Bahrain Profile Details
---
Bahrain Specialist Hospital Treatments Offered

The Department of Surgery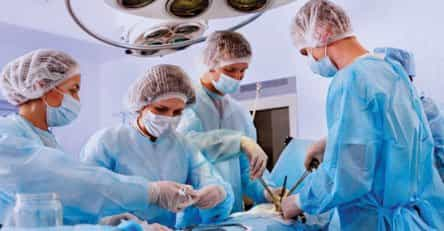 GI surgery, Breast surgery, Endocrine & Thyroid surgery.
Cutaneous and soft tissue tumors (Warts, Sebaceous Cysts, Lymphomas, Lipomas).
Surgery for Gastrointestinal Cancers.
Emergency surgery.
Ano-rectal surgery for Piles, Fissures, Fistula.
Hernia surgery – conventional open surgery.
• Laparoscopic Surgery:
Cholecystectomy.
Abdominal.
Hernia repair.
Thoracoscopy.
Stapled Haemorrhoidectomy.
Laparoscopic surgery for Appendicitis, condition of the small and large intestines Cancer and Endocrine surgeries.
Orthopedic Surgery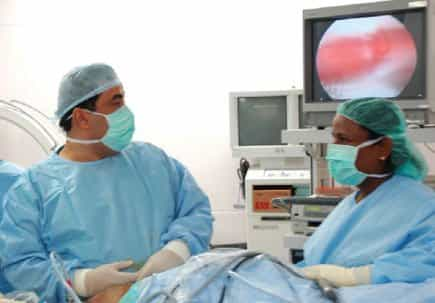 Trauma and Reconstructive Surgery.
Chondroplasty.
Arthroscopic surgery for sport injuries & ligaments repair.
Reconstructive management for severely deformed upper and lower limbs (congenital and acquired).
Advanced fractures management.
Hand Surgery for multiple injuries, bony & ligamentous.
Pediatric orthopedic.
• Spinal surgery:
Disc prolapse.
Spinal trauma.
Spinal stenosis.
Scoliosis management.
• Arthroplasty:
Total knee or hip replacement.
Mosaiecoplasty.

Re-alignment bone surgery.
Ear, Nose & Throat Surgery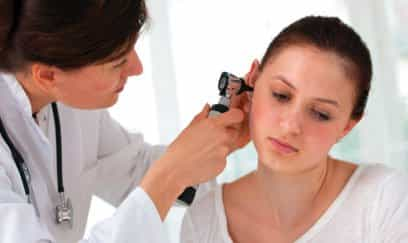 Endoscopes sinus surgery.
Septoplasty.
Rhinoplasty.
Diagnosis and treatment of allergic rhinitis.
Diagnosis and treatment of sleep apnea & snoring.
Polypectomy.
Myringoplasty.
Diagnosis and treatment of hearing loss.
Tonsillectomy.
Diagnosis, treatment and surgery of vocal cords.
Treatment of salivary glands.
Endoscopy of the larynx at the outpatient clinic.
Ophthalmology / Eye surgeries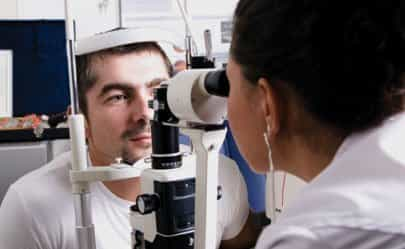 Lasik Surgery.
Cataract surgery with intraocular implant.
Lacrimal surgery (for watering eyes).
Lid surgery (for ptosis, entropion, ectropion).
Orbital implants (for cosmesis in a blind eye).
Dry eyes and eye injuries.
Eyelid and orbital tumors.
Plastic, Cosmetic and Reconstructive Surgery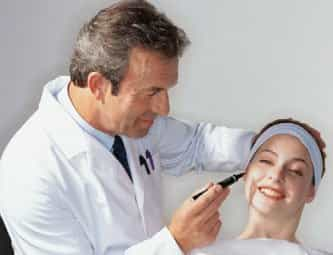 • Aesthetic Plastic Surgery
• Reconstructive Surgery, Micro vascular and Micro neural surgery:
Hand surgery.
Maxillofacial surgery.
Occuloplastic surgery.
Pediatric plastic surgery (Surgery for birth defects).
• Facial Rejuvenation:
Face, Neck and Brow lifts.
Eyelid Surgeries.
Blepharoplasty (for removal of bags under the eyelids).
Spilt ear lobule and widened earring hole repair.
Ear reshaping surgeries.
Chin reshaping.
Rhinoplasty (nose shaping)
Cheek lift.
Hair Transplantation.
• Face and Body Contouring Surgeries:
Liposculpture of the face and neck, chest, abdomen and ?anks,upper and lower back, buttocks, thighs, hips & knees, calves and arms.
Tummy tuck, Thigh lift and Arm lift.
Lower Body lifts / post massive weight loss.
Breast Augmentation with Implants, Breast Reduction, Breast lift andBreast reduction in males (gynaecomastia excision and liposculpturechest).
Breast reconstruction postecto.
Liposculplture (removal of fat by excision).
Body-Jet Liposuction - a new gentle technique for body contouring and body sculpting.
Scar revision (to make prominent scars imperceptible).
• Non- Surgical Procedures:
Face lift by thridding.
Botox injections.
Fillers injections.
Pelleve - Face tightening treatment.
LPG Endermologie - Treatment for Cellulite removal, body reshaping and skin tightening.
Mesotherapy - for the removal of fat, hair treatment and facerejuvenation.
Zerona Treatment - the latest technology to lose weight without surgeryusing a cold laser.-
Thermage NXT System - For non-invasive skin tightening & contouring.
FraxelRe:Store Dual Laser - For photodamage, mild to moderateperiorbital wrinkles, acne scars, surgical scars, Melasma and Actinic Keratosis.
Urology Surgery & Andrology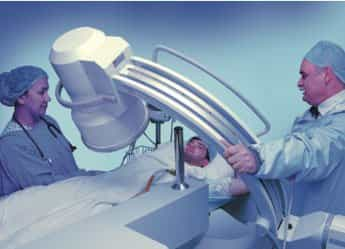 Treatment of Erectile Dysfunction.
Insertion of Penile Implants.
Male Infertility.
Endourology.
Surgical Treatment of Congenital Anomalies.
Treatment of Urolithiasis.
Diagnosis and management of Neurogenic Bladder.
Surgical Treatment of Prostate Hypertrophy and Prostrate Cancer.
ESWL, Shock Wave Lithotripsy (breaking kidney stones without surgery).
Obstetrics, Gynecology & IVF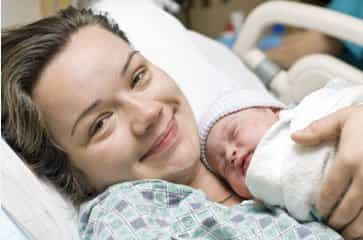 • Infertility Treatment:
Assisted reproduction and I.V.F. treatment.
Male factor infertility treatment.
Minimally invasive (Laparoscopic & Hysteroscopic) surgery.
Microscopic tubal reanastomosis surgery.
PGD testing to determine the baby's sex and to exclude hereditar diseases.
PGD for Down's Syndrome exclusion before pregnancy.
First ovarian tissue preservation for Cancer patients undergoing Chemotherapy.
IVM – In Vitro Maturation of oocytes (Eggs) with minimal or no medication stimulation for cases of PCO at risk Ovarian Hyper Stimulation Syndrome (OHSS).
• Advanced minimal invasive surgery (laparoscopic surgery):
Laparoscopic Hysterectomy and Myomectomy (?broid removel), laparoscopic surgery for Endometriosis including advanced cases.
Laparoscopic surgery of simple and complex ovarian cyst.
Laparoscopic surgery of benign pelvic masses.
Laparoscopic surgery for early stage Gynecological Cancers.
Hysteroscopic surgery and operative Hysteroscopy including Endometrial Ablation and Myomectomy.
• Gynecological Oncology:
Prevention, screening and risk assessment of Gynecological Cancers including Breast Cancer.
Advanced breast ultrasound.
Gynecological Oncologic surgery with most innovative techniques of appropriate Cancers, including advanced cases.
Oncoplastic Breast Cancer surgery and aftercare.
• Urogynecology:
Diagnostic, evaluation, surgical and non-surgical treatment of Incontinence (urine leakage) and Pelvic Organ Prolapse.
Behavioral evaluation, treatment and medication.

---
Bahrain Specialist Hospital Certificates, Accreditations, Qualifications

Medical Achievements and Milestones
Bahrain Specialist Hospital Participation in the American Annual Society Meeting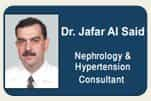 Dr. Jafar Al Said, Nephrology, Hypertension & Internal Medicine Consultant represented BSH in the American Society Annual Meeting that was held in Philadelphia from the 8th to the 13th of November, 2005. The attendees exceeded 12, 000 persons from all over the world.
A RARE CASE OF ABDOMINAL TUMOR SUCCESSFULLY OPERATED AT BSH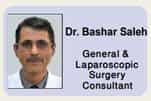 Bahrain Specialist Hospital is proud to share with you a very interesting and rarecase. A young patient was referred to the Gastroenterology Clinic at BSH complaining of abdominal heaviness and diarrhea. An abdominal mass was felt on examination. A CT scan was ordered and then the patient was referred to Dr. Bashar A. Saleh / General and Laparoscopic Surgery Consultant. The CT scan showed a huge mass between the liver, kidney, colon, duodenum and pancreas. It was pressing on the Inferior Vena Cava (a major abdominal vein). The patient was immediately sent to surgery. The surgery lasted for 5 hours and ended successfully by removing the whole tumor without sacrificing any internal organ.
The Histopathological study showed a rare type of abdominal tumor. Dr. Saleh was very satisfied with the patient's condition at discharge from the hospital, after the successful operation. When asked the successful future chances of complete recovery of the patient, he commented. "Usually, if this kind of tumor is removed well and completely, the prognosis will be excellent".Dr. Jafar presented a research from BSH, using the CT scan to show that the kidney volumes of patients with Hypertension are smaller than those of normal people.
Successful Results at Bahrain Specialist Hospital OB/GYN Department & IVF Center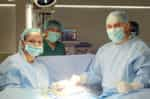 1) SPA (Single Port Access), the new advancement in Laparoscopic Surgery: Professor Dr. Salam Jibrel / Head of OB/GYN Department and IVF Director at Bahrain Specialist Hospital was able to perform a Single Post Access (SPA) surgical procedure surgery for the first time in Bahrain. A supra umbilical one and half centimeter incision was made to for a case of Tubal ectopic pregnancy. Introduction of all necessary instruments to the abdominal cavity was made through that port. The patient was able to leave the hospital after less than 24 hours in a very good health, with minimum cuts in abdominal skin and achieved fast recovery.
2) PGD testing to determine the baby's sex and exclude hereditary diseases.
3) PGD for Down's syndrome exclusion before pregnancy. 4) Fertility preservation (ovarian tissue) for cancer patients undergoing Chemotherapy.
Bahrain Specialist Hospital Participation in the 2nd Laparoscopic Knee and Joints Surgeries Conference in Berlin – Germany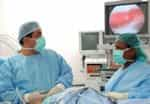 Dr. Abdul Kareem Al Azzawi/ Orthopedic Surgery Consultant and BSH Medical Director was invited to present and discuss the latest surgical techniques to treat the knee's cartilage and restore its normal function, based on the experience derived from the conduct of several successful operations of this kind at Bahrain Specialist Hospital.
Bahrain Specialist Hospital Celebrated 7000 Hemodialysis Sessions without Complications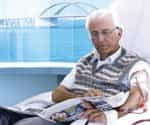 BSH Nephrology team celebrated finishing 7000 Hemodialysis sessions without complications. If they happen, complications during Hemodialysis are the major causes of morbidity among patients with End Stage Renal Disease.
DR. JAFAR AL-SAID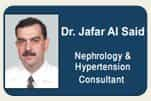 Nephrology and Internal Medicine Consultant
Consultant Physician and Nephrology and Internal Medicine: American University of Beirut
Nephrology: Emory University, USA
Fellowship: Fellow of the American College of Physicians, USA
DR. TEERATH KUMAR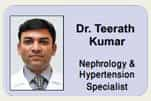 Nephrology and Internal Medicine Specialist
Internal Medicine: Fellow of College of Physicians and Surgeons Pakistan
Nephrology: Member of College of Physicians and Surgeon, Pakistan
DR. WALEED SULTAN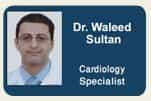 Cardiology Specialist
Masters Degree in Cardiology, Ain Shams University, Egypt
DR. NAJIB ABDULRAZZAK
Cardiology Consultant
Master Degree of Internal Medicine, Damascus University, Syria
Doctorate Degree of Cardiovascular Disease, Essen University Hospital, Germany
European Cardiologist Certificate, European Board for Specialty of Cardiology, France
Fellowship of European Society of cardiology, European Society of Cardiology, Stockholm
DR. MARIA TERESA CATACUTAN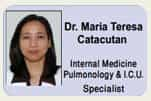 Pulmonary Medicine Specialist
Internal Medicine: Fellow of Philippine College of Physician, Philippines
Pulmonary: Fellow of the Philippine College of Chest Physician Diseases, Philippines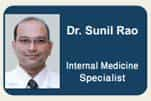 DR. SUNIL RAO
Internal Medicine Specialist
Internal Medicine: M.D., Manipal, India
DR. HADI YOUNIS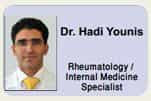 Internal Medicine and Rheumatology Specialist
Internal Medicine: American University of Beirut
Rheumatology: American University of Beirut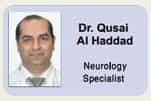 DR. QUSAI AL HADDAD
Neurology Specialist
Neurology, Damascus, Syria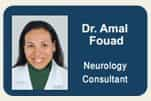 DR. AMAL FOUAD
Neurology Consultant
Consultant Neurologist: Ain Shams University and Le Kremlin Bicetre Hospital, Paris, France
DR. TAREK EL-GOUHARY
Oncology Consultant
Doctorate Degree, Cairo University, Egypt of Medical Oncology
DR. WAIEL ALANI
Consultant Psychiatrist
Arab Board of Psychiatry
DR. ANJALI PALAV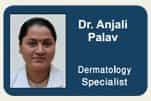 Dermatology Specialist
Diploma of National Board, Dermatology and Venerology, India
DR. HALA AL ABETAH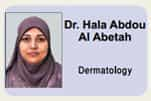 Dermatology
Master Degree in Dermatology, Tanta, Egypt
DR. NAJAH AL ZAYANI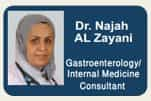 Consultant Gastroenterologist
American Board of Internal Medicine
American Board of Gastroenterology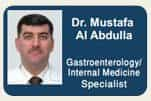 DR. MUSTAFA AL ABDULLA
Specialist Gastroenterologist
Arab Board of Medical Specialties
Certificate of Specialization in Gastroenterology, Syrian Ministry of Health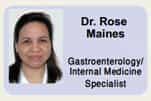 DR. ROSEMARIE MAINES
Gastroenterologist / Internal Medicine
Board Certified in Internal Medicine, Philippines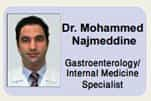 DR. MOHAMMED NAJMEDDINE
Specialist Gastroenterologist
Lebanese Medical Council
German Medical Council
Endoscopy Fellowship, Charite University Hospital, Berlin, Germany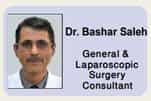 DR. BASHAR A. SALEH
Consultant General Surgeon
Fellow, Arab Board of General Surgeons
DR. RAVINDER KHURDI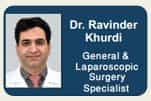 Specialist General Surgeon
Masters Degree in General Surgery, India
DR. RAJESH GAWAI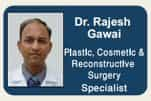 M.S. General Surgery, India
M.Ch Plastic Surgery, India
Member: International Society of Aesthetic, Plastic Surgeons
European Academy of Facial Plastic Surgery
DR. MUHSEN AL SAYAD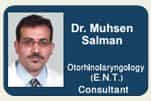 Consultant ENT Surgeon
Arab Board of Otolaryngology and Head and Neck Surgery
DR. FADI AL RAZZAZ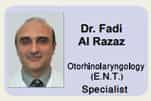 Specialist ENT Surgeon
ENT Certificate of Specialization, Syria
International Membership in American Academy of Otolaryngology Head & neck Surgery
DR. ABDULKAREEM AL AZZAWI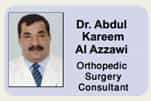 Consultant Orthopedic Surgeon
M.S. Orthopedic Surgery, Iraq
Fellow of the Iraqi Commission of Medical Specialization in Orthopedic Surgery
DR. AKRAM ALHASANI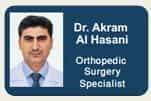 Specialist Orthopedic Surgeon
Certificate of Specialization, Orthopedic Surgery, Syrian Ministry of Health
International Membership of American Academy of Orthopedic Surgeons
DR. OMAR AMER
Specialist Orthopedic Surgeon
MRCS
Specialization Certificate in Orthopedic Surgery, Ministry of Health, Syria
Professional Accreditation Certificate from Saudi Commission for Health Specialties, KSA
DR. GAUHAR SULTAN
Consultant Urologist
Fellow College of Physician and Surgeon, Pakistan
United States Medical Licensing Examination, Educational Commission for Foreign Medical Graduates, Pennsylvania, Philadelphia, USA
DR. YASSER AL ALI
Specialist Neurosurgeon
MB. BCh, Ukraine
MSc Neurosurgery, Damascus, Syria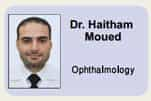 DR. HAITHAM MOUED
Ophthalmologist
Ophthalmology and Ophthalmology Plastic Surgery, Damascus Syria
DR. ALI ANWAR ABRO
Ophthalmologist
Fellow of the College of Physicians and Surgeon – Ophthalmology, Pakistan
DR. KIFAH IMRAN SULEIMAN
Specialist Anesthesiologist
Masters Degree in Anesthesia, Syria
DR. FADI AL SHALAK
Specialist Anesthesiologist
Arab Board, Anesthesia
DR. GHASSAN AL-SHTEWI
Specialist Anesthesiologist
Specialty Degree, Anesthesia, The Ministry of Health, Syria
DR. TEJAL SHAH
Anesthesiologist
Diploma in Anesthesiology, India
DR. SALAM JIBREL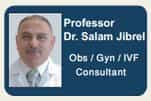 Consultant Obstetrics / Gynecology and IVF Therapy
Doctor of Medicine in Obstetrics and Reproductive Medicine, University of Kiel, Germany
DR. FARAH SULAIMAN YOUSSIF ZAINEL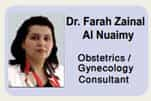 Consultant Obstetrics/Gynecology
Arab and Iraqi Board of Obstetrics and Gynecology
DR. MURAT KOC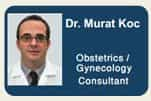 Consultant Obstetrics & Gynecology
Turkish Board Certification Medical Doctor
German Board Certification Medical Doctor
German Board Certification of Obstetrics & Gynecology
DR. MARIA ISABEL TALAY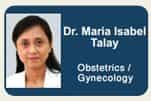 Obstetrician and Gynecologist
Fellow of the Philippine Obstetrics and Gynecology Society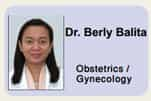 DR. BERLY BALITA
Obstetrician and Gynecologist
Fellow of the Philippine Obstetrics and Gynecology Society
Fellow of the Philippine Society of Fetal and Maternal Medicine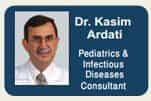 DR. KASIM O. ARDATI
Consultant Pediatrician
American Board of Pediatrics
American Academy of Pediatrics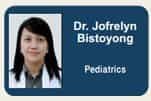 DR. JOFRELYN BISTOYONG
Pediatrician
Fellow of Philippine Pediatric Society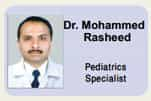 DR. MOHAMMED RASHEED
Pediatrician / Neonatologist
Masters of Science of Pediatrics, Ireland
DR. BASSEL AL HORANY
Specialist Pediatrician & Neonatologist
DR. SUNITHA JACOB
Specialist Pathologist
Former Professor of Pathology, Christian College, India
MD Pathology, Christian Medical College, India
DR. SIXTO ELMAR VILLENA
Specialist Pathologist
Philippine Specialty Board of Anatomic and Clinical Pathology
DR. SUNIL NAIR
Specialist Radiologist
Diploma of Medical Radio Diagnosis, India
DR. PRADNYA GAWAI
Specialist Radiologist
MD Radiology, India
DR. AYLIN EDELMAN
Specialist Radiologist
Turkish Society of Radiology
DR. SHAKEEL MOIDIN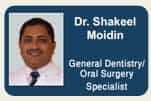 Dentist, Oral and Maxillofacial Surgeon
Master of Dental Surgery, India
DR. P. V. HARILAL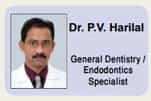 Specialist Endodontist
Master of Dental Surgeon, Endodontics, India
DR. DEEVAGARAN PERIYAMPILLAI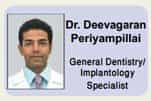 General Dentist / Implantologist
Dental Surgery and Implantology, India
DR. ARAVIND VISWAMBHARAN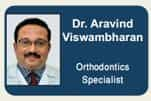 Orthodontics
Master in Dental Surgery (Orthodontics), India
DR. ANSARI MACAPUNDAG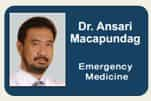 General Practitioner / Emergency Medicine
Residency Training in Internal Medicine
Diplomate, Philippine College of Physician
DR. AHMAD ABDULFATTAH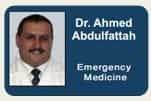 General Practitioner / Emergency Medicine
MB ChB University of Baghdad
DR. RIYADH ALI NIHAD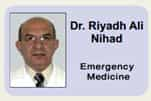 General Practitioner / Emergency Medicine
Diploma in General Surgery, Baghdad University
DR. ABDUL HALEEM ABBASI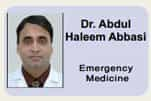 General Practitioner / Emergency Medicine
MBBS University of Sindh, Pakistan
DR. AMITAV SAHOO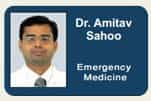 General Practitioner / Emergency Medicine
MBBS, SCB Medical College, India
DR. POCHOLO BELEN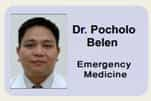 General Practitioner / Emergency Medicine
Philippine Board Emergency Medicine
Diplomate, Philippine College of Emergency Medicine and Acute Care
Fellow Emergency Medical Services, Philippines
DR. NOOR-US-SAHAR ADIL
General Practitioner / Emergency Medicine
MBBS, Hamdard College of Medicine & Dentistry, Pakistan

---
Bahrain Specialist Hospital Testimonials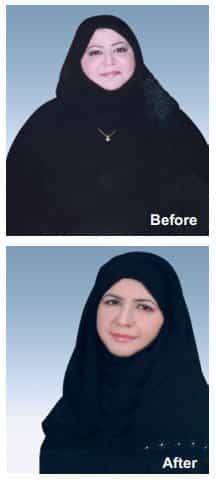 I was suffering from excessive obesity, and I had tried many kinds of nutritional diets, in addition to weight reducing medications and products, but without success.
A relative of mine advised me to go to Bahrain Specialist Hospital and see Ms. Sowmya Chandra/Nutrition Specialist. Indeed I joined a healthy nutritional program which she had specifically designed to reduce my weight, and was suitable for my food taste. I started to see amazing results from the very first month, while enjoying the healthy meals prepared by the Hospital. Now, one year after joining the program, I have already lost about 63 kg's of my weight.
Many thanks to my family, thanks to Mrs. Sowmya,thanks to the kitchen team, thanks to Bahrain Specialist Hospital and thanks to all those who supported me, stood by me and encouraged me.Thank you, Thank you and Thank you.
Nawal Al-Ansari
---
It was a wonderful experience and was provided with utmost care and concern by all at Bahrain Specialist Hospital. My baby's stay at the Nursery was excellent. I was free of any kind of worry. Thank you and keep up your great work.
Sumitha Stevenson
---
Our thanks to all Shaun's Doctors at Bahrain Specialist Hospital. We could not have asked for better treatment. They have all given us hope, guidance and goals to aim for….. Our most sincere thanks to them all. A special thank you to ICU Nurse Jennifer, her care, friendship and kindness went beyond call of duty.We will always thank her for giving us those 15 minutes at BSH garden. These 15 minutes are what I will take back home to Singapore with me….. Until…. I return again for Shaun.
Gillian Coates - Fiancee
---
Special thanks to staff nurse Alvira and Miss Jose for the excellent care they provided and to all the staff in the Nursery for looking after my baby. Good job!
Flora Robles
---
To whom it may concern!
I would like to extend my sincere appreciation to Dr. Harilal and his Assistant for the best dental treatment that I have ever experienced in my life. Honestly speaking, I always used to be scared from dentists since I was young due to childhood experience and I kept having this fear from going to dentists all my life and now I am 26 years old. But after I visited Dr. Harilal and he started my treatment for almost all of my teeth, I decided to go to the dentist on regular basis for checkups. He doesn't only treat the patient as a dentist, but also psychologically, which made me feel comfortable and willing to continue the rest of my treatment with him and his friendly assistant.
Bahrain Specialist Hospital should be proud to have a dentist like him.
Regards,
Najah Harajli
---
I would like to thank you a lot at Bahrain Specialist Hospital for taking care of one of my patients named Farheen Nazan. Today she came to visit me and she was sincerely happy about everything- from your hospitality, your care and compassion. She is absolutely normal now.
My other patients are also saying the same, so I thought I should convey my special thanks to you…
Regards,
Dr. Nazma Adil Habib
---
I have been in different hospitals in many countries and really enjoyed my stay at Bahrain Specialist Hospital. Big thanks to you all your staff and especially Dr. Salam Jibrel.
Natalia Metova
---
WEIGHT MANAGEMENT

Both my husband and I have struggled with our weight for years and while we acknowledged all the benefits of losing weight both from the immediate and long term health benefits, we just couldn't "get it together" enough to elect the obvious course of action. However, over the past year the two seemingly divergent points of "weight problem" and "taking action" did FINALLY converge. The Gulf Daily News featured an article about Bahrain Specialist Hospital's new program that provided individuals with take away meals especially designed to meet their medical and dietary needs. I finally had enough of struggling with such seemingly simple things like bending over to tie my shoelaces without turning red. So I made appointments for my husband and I with BSH so we could embark on our new path to a better life. Dr. Jafar Al Said, Nephrology, Hypertension & Internal Medicine Consultant, ordered medical examinations for both my husband and I to check on our health conditions and their after assign to us the right diets; to ensure regular weight loss without compromises on our health.
When we picked up our first meals from BSH, what a pleasant surprise? Contrary to what one would stereotypically expect a "hospital food"; our meals were a feast for the eyes, palate, and stomach! As a result of these personalized eating plans we averaged a weekly weight-loss of 1 kg each with a total weight loss of 10 kg each by just eight weeks!
The anticipated and desired benefits of our weight loss is already being experienced… we can move more easily, with less stress on our bodies, we breath easier and our clothes fit better (as a matter of fact we've been required to buy new, smaller sized clothing)! We saved on eating expenses, feel healthier and by following this program saved on health care expenses in the future. So the program is not an expense but an investment. We look forward to continue the program and to lose more weight over the coming months.
---
My Delivery Experience at BSH
Mrs. Rania Al ABinali delivered her baby Deige Al Binali at BSH third floor, Laber & Delivery ward. Representatives from the patients' PR
division were able to get some feedback about Mrs. Al Binali's experience as follows:
Q: How do you consider your experience at BSH?
A: As you know, it's my first delivery and I should say it is a wonderful experience. Apart from what we women have to go through, the medical care is great, the services are perfect, and the atmosphere and location with the sea view are relaxing and therapeutic. But above all I was impressed with the personal care I received as a patient. Therefore, I extend my gratitude to the Doctors, Nurses and all the Staff that participated in making this experience a joyful one.
---
Medical Check-ups for BMW Racing Drivers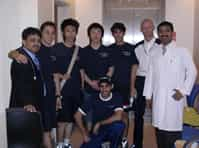 Bahrain Specialist Hospital received a group of BMW International racing drivers, for the compulsory medical check-ups, which are requested by the international car racing committee. The team will join the activities taking place on the Bahraini racing tracks during this season of Formula one. The team was checked by Dr. Shashi Ranjan / Cardiology, assisted by a group of experienced nurses, who cared for the team and ensured that the flow of their medical check-ups would pass smoothly.
---
"Dear Dr Harilal (and Indira)
I love my whiter teeth! Many thanks for the thoroughly effective work you completed last week, which has given me whiter, sparklier teeth!
I am truly delighted to have this done so easily and comfortably because as you know, I am not a keen dentistry patient. However your work is always so thoughtful smooth and gentle, that I have been pain free on every occasion you have worked with me, which I appreciate enormously."
Many, many thanks
Lin Ayo
---
"I received an excellent healthcare treatment from the nursing staff, mainly Mr. Anoop and Ms. Rose. They really took good care of me. Dr. Riyadh, Dr. Ahmed and Dr. Sunil Rao they are excellent doctors. Thank you BSH and thanks to your efficient and professional medical team members."
Mr. Anthony Hughes
---
"During my visit to Bahrain Specialist Hospital, I was treated with more than the expected care, the staff here, generally is more hospitable and friendly. Moreover, the prices are of a satisfactory level. During my treatment, Dr. Sunil Rao really motivated me to quit smoking. I am really satisfied with the hospital and its treatment."
Mr. Yasir Saeed
---
"I would like to thank Dr. Farah, all the nurses and all the staff that were involved in taking care of me and my baby during my stay at BSH. I really appreciated all the things you have done for us. Thanks once again for the nursing care, medical care, catering services and special thanks to Dr. Farah."
Mrs. Ahlam Yousuf Al Saayed

---
Bahrain Specialist Hospital Awards & Recognitions
---
Manama, Bahrain Destination Overview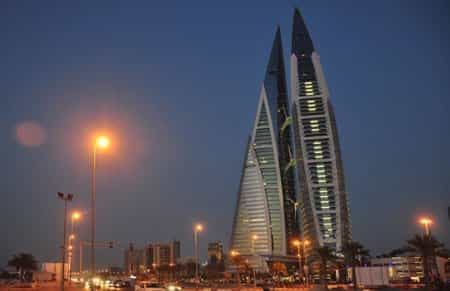 About Bahrain
International travelers prefer to visit Bahrain because of its reputation of a more liberal and modern Arabian Gulf country. As compared to its neighbors, who focus on the oil resources, Bahrain has developed a diversified economy, creating a great educational and healthcare systems. English is spoken and widely understood due to Bahrain years of British influence. With a fast development, it hasn't buried it's history. Being believing to be the site of the Garden of Eden, Bahrain has many museums, archeological site and digs.
Area: 707 sq km (274 sq mi)
Population: 1.2 million
Capital city: Manama (pop 175,000)
People: Bahraini (63%), Asian (13%), Iranian (8%), other Arab (10%)
Language: Arabic, English, Farsi, Urdu
Religion: 85% Muslim and the rest are other religions.
Government: Monarchy
Head of state: Shaikh Hamad bin 'Isa Al Khalifah
Head of government: Prime Minister Shaikh Khalifa bin Salman Al-Khalifa
Crown Prince: Shaikh Salman bin Hamad Al-Khalifa
GDP: US$7.7 billion
GDP per head: US$13,000
Annual growth: 3%
Inflation: 0%
Major industries: Petroleum processing and refining, aluminum smelting, offshore banking, insurance & re-insurance, tourism
Major trading partners: Saudi Arabia, India, US, Japan, UAE
Facts for the Traveler
Health risks: None
Time: GMT/UTC plus 3 hours
Electricity: 230V, 50Hz (British style plug – 3 square pins)
Weights & measures: Metric
Best time to visit Bahrain
Weather is not too hot in Bahrain during the months of November and March, thus perfect for travelers. Things are much slower during the Muslim month of feasting Ramadan. Accommodation is hard to find or at higher rates at the end of Ramadan, during the annual pilgrimage to Mecca, or over New Year's Eve.
National Events
Eid Al-Fitr (the end of Ramadan)
Eid Al-Adha (the end of the pilgrimage season)
Islamic New Year
The religious festival of Ashoora is commemorated by Bahrain's large Shiite community, the tenth of Muharram marking the death of the grandson of the Prophet, Imam Hussein.
Money & Costs
Currency: Bahraini dinar (BD)
1BD = US$2.65
US$1 = BD 0.377
Relative Costs:
Meals
Budget: US$5-7
Mid-range: US$7-10
Top-end: US$10 and upwards
Lodging
Budget: US$5-20
Mid-range: US$20-80
Top-end: US$80 and upwards
Although is not an expensive destination, it isn't a cheap one either. The daily budge can be around US$150-200 without bargaining and around US$50-100 if you are a good negotiator. Checks for card holders are cashed by American Express. ATMs are available in Manama for international cards, some banks advise against Visa cards.
Service charge is added to almost all bills, that goes in general to the shop and not the service staff, and the proper tip, although not expected, especially in less expensive places, is 10% in a respected restaurant.
How can you get here?
Bahrain has a good air connection with Europe. The connection with other Arab countries is also good.
Crossing to Saudi Arabia can be made through King Fahd Causeway.
Getting Around
Renting a car is a good idea if you are planning to visit distanced places. Also the Manama and Muharraq are linked by bus, and can also be reached on foot.
Attractions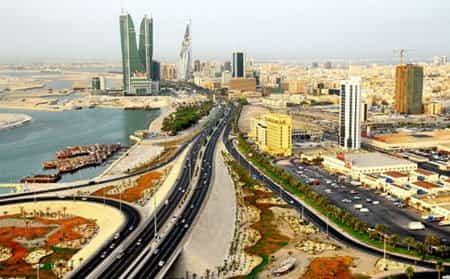 Manama - located in the north-eastern tip of Bahrain Island, the capital is a mixture of old and new, with new building on one side and other that haven't been changed almost at all for 50 years.
Things to see in Manama:
National Museum - covering the history of Bahrain from 7000 year ago
Beit Al-Qur'an - museum and research center, that holds a collection of Korans
Souk - a traditional Middle East marketplace, where you can find almost everything
Al-Fatih Mosque - offering a great opportunity for non-Muslim travelers to visit the mosque largest in the country
Near Manama:

Qal'at Al-Bahrain - the main archeological site, know also as the Portuguese Fort
Barbar and Al-Diraz temples - 2nd and 3rd millenium BC temples
Al-'Areen Wildlife Sanctuary - a conservation area, where you can find many of Arabia's indigenous species, but also animals brought to the island from other places.
Muharraq Island - almost frozen in time, with few modernization over the time, you can find here well-preserved traditional houses and its souk is maybe even more interesting that the one in Manama
---