Manipal Hospital
Top Health Care Clinic in Bangalore, India
98, HAL Airport Road, Bangalore - 560017, Bangalore 560017, India

Specialty:

Anti Aging, Cancer Treatment, Chronic Diseases, Cosmetic/Plastic Surgery, Dentistry, ENT, Executive Healthcheck, Eye/Lasik Care, Fertility Treatment, General Medicine, General Surgery, Gynecology Treatment, Heart Care/Surgery, Laparoscopic Surgery, Laser Surgery, Neurology, Obesity/Bariatric Surgery, Organ Transplant, Orthopedic/Knee Surgery, Pediatric Treatment, Radiology/CT Scans, Rehabilitation, Robotic Surgery, Skin Care, Spine Care/Surgery, Sports Medicine, Urology, Vascular Surgery, Weight Loss Program

Focus Area:

Manipal Hospitals India | Orthopedic Surgery | Infertility | Cancer Treatment | Child Care | Dental Care | Kidney Transplant | ENT | Eye Care | General Medicine | Health Check | Heart Care | Physiotherapy | Psychiatry | Skin Care | Bangalore, India
Manipal Hospital Profile Overview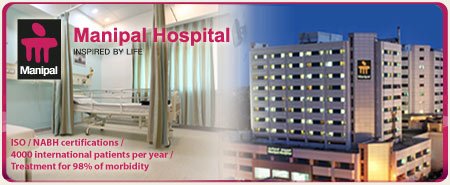 "The Most Preferred World Class Health Care Establishment"

Manipal Hospitals, India
Manipal Hospitals is among India's top medical care suppliers with more than 5 decades of expertise serving the humanity in the area of medicine.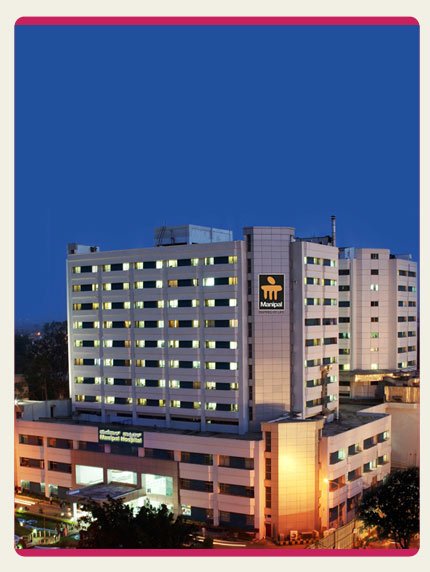 With a thick network of fifteen hospitals, three main clinics offering total medical care not just in curative but preventive as well.
Manipal Hospitals have grown to be the most renowned hospital for Global patients. The environment here is very light and stress free with the most satisfying staff to attend to all your requirements right from picking you up from the airport, to taking care of your stay at a resort or hotel, till you reach your home country safely and securely. That is the kind of patient care that we have faith in.
The advanced multi-specialty facilities at Manipal Hospitals is popular to offer you the ideal treatment in the course of your visit with doctors who are nationally and internationally recognised. Our staff members are all well qualified and follow ethical practices.
Here you will be able to find the perfect doctors in India for each specific field so you do not have to be worried about getting the best advice and treatment.
We have specific centers where you can get total attention. To name a few:
Manipal Heart Institute

Manipal Institute of Liver and Digestive Disorders

Manipal Institute of Nephrology and Urology

Manipal Institute of Neurological Disorders

Manipal Comprehensive Cancer Centre

Manipal Andrology and Reproductive Services

Manipal International Institute of Dental Science

Manipal Institute of Diabetes, Endocrine and Metabolic Disorders

Manipal Hospital Diagnostics Services in over 56 specialties.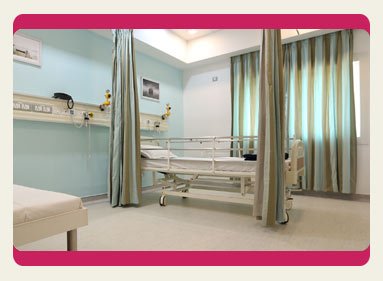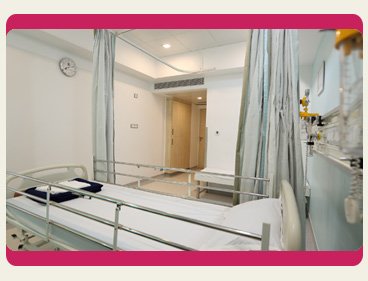 Manipal - Vision and Value
Manipal Hospitals Group is committed to offer the perfect medical care and medical facilities to the society at the most economical price. Good standard health care facilities must not just be restricted to the wealthy group. Everybody should get the perfect health facility and treatment. The vision of Manipal Hospitals is to transform the medical care in the nation and stretch across the world.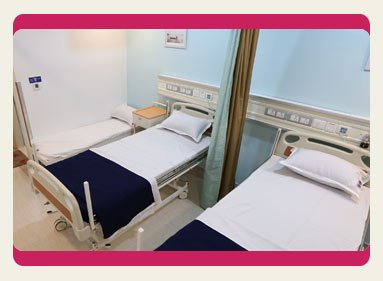 Constantly staying in front of the curve in terms of contemporary top of the line technologies so that we could offer the perfect treatment plans to the people as and when it is available is not just our motto but in addition gives us the fulfillment of helping the people in the right path.
We also highly feel and stringently stick to ethical practices at all our facilities. This is certainly one of our biggest advantages. It is our ethical responsibility to make sure that our patients are well looked after. We have faith in looking after every patient as their own family and make them feel comfortable and most significantly making them disregard that they are going through treatment. We attempt to deliver to the needs of the society. With more than 5 decades of assisting the society, our imaginative and prescient vision is to stand out at what we do and increase the standards as we expand across the nation and globe.

What We Do?
Accident and Emergency Care
Child Care
Ear, Nose and Throat Care
Genetics Research
ICU & Critical Care
Kidney Stone Removal, Prostrate and Urology Care
Robotic Assisted Surgery
Women & Mother Care
Bone and Joint Treatment
Dental Care
Eye Care
Growth & Hormonal Medicine Treatment
Infertility & Sexual Disorder Treatment
Physiotherapy and Rehabilitation for Accident Victims
Skin Care
Plastic and Cosmetic Surgery for beauty enhancement
Brain and Nerve Related Treatment
Diabetes and Thyroid Care
General Medicine and Health Checkup
Laboratory Diagnostic Services
Psychiatric Treatment and Psychology
Spine Care
Cancer Care
Dialysis & Kidney Transplantation
General Surgery
Specialized Heart Care
Liver and Digestive Systems Care
Rheumatology and Sports Medicine Treatments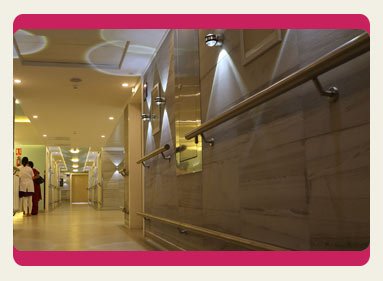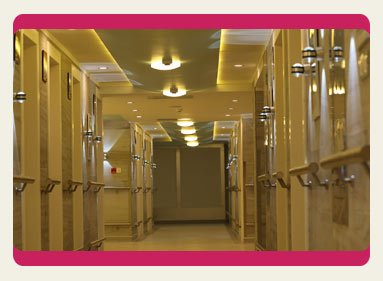 What Makes Manipal Hospitals Bangalore Different?
Our Clinical Excellence is rooted in our excellent team of doctors/medical specialists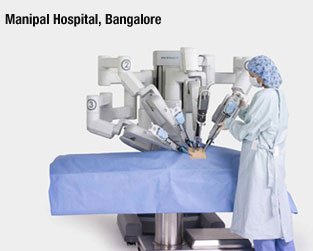 who are well versed with the latest advancements in their respective field of medical expertise. This is further complemented by our teams of highly trained nurses and paramedical people.
Patient Centricity is a key tenet that we follow and which has won the goodwill and trust of our patients over the years.
Besides this, our unwavering and unflinching belief in Ethical Practices along with our social initiatives through the Manipal Foundation and other associated NGOs has enabled us to extend quality and affordable healthcare to the lesser privileged sections of our society.

State of Art Health Care for You
At Manipal Hospitals, we are at the leading edge of technological advancements in the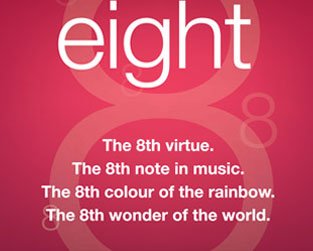 medical world. This, along with state-of-the-art infrastructure and facilities, the finest minds in the country and a genuine desire for providing the best healthcare drives us to deliver path-breaking care for our patients on a day-to-day basis. From the smallest to the most complex medical problems, we pride ourselves in the way we deliver healthcare.
With its flagship quaternary care facility located in the heart of Bangalore city, five tertiary care, nine secondary care and three primary care clinics across five states, today Manipal Hospitals successfully operates and manages 4,900 beds and caters to around 2 million customers from Indian and overseas every year.

Accreditations Received
NABH (National Accreditation Board for Hospitals & Healthcare Providers) - This certification provides a sense of assurance that the quality of care and patient safety is on par with the high standards set by the International Society for Quality Healthcare (ISQUA). Certificate number:H– 2008 - 0012.
NABL (National Accreditation Board for Testing & Calibration Laboratories). Certificate number:M- 0039.
ISO Certification - ISO 9001:2008 for providing multi super specialty quaternary health care services in clinical, diagnostic, nursing and allied areas. Certificate number: 01 100 033241.


Why Health Tourism in India?
Without a doubt, India has become the medical tourism capital of the modern world.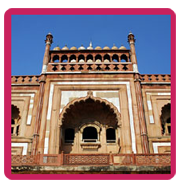 Offering the latest technological advances, experienced and expert physicians and surgeons and the very best in patient care, India has secured her place in the world as a premier medical travel destination.
Specializing in orthopedic, cardiac, transplant and plastic and cosmetic surgical procedures, India is also a leader in nuclear medicine, neurosurgery and cancer procedures. American medical travelers flock to India for such treatments because of the enormous savings to be had - nearly a tenth of the cost of procedures and surgeries in the U.S. It's no wonder that medical tourism in India is increasing at a rate of about 30% a year.


---
Manipal Hospital, Bangalore, India Profile Details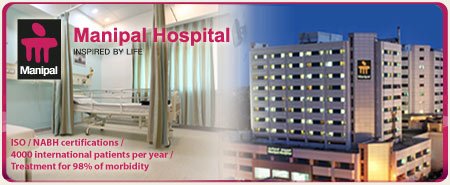 About Us

Manipal Hospitals
is definitely in the forefront when it comes to offering high quality services and facilities to its patients since 5 decades. Undoubtedly it is now the 3rd largest medical care group in India with fifteen hospitals and 3 primary clinics in a single network. The inspiration behind our results is the capability to incorporate contemporary medical technologies and the presence of a highly developed health care infrastructure built to international specifications.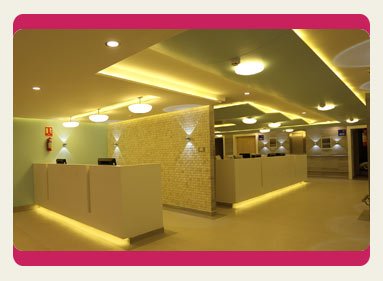 Facilities include specific departments for dealing with every medical problem with the most recent equipment. And manning all these centers are some of the world's most widely known doctors and experienced paramedical staff. With 56 specialties under 1 roof,
Manipal Hospitals
is among the most extensive medical care service providers all over the world.
It is little surprise therefore that more than 1.5 million individuals from across thirty countries have reposed trust on Manipal Hospital with more following every day, and add to that The Week Magazine adjudging it as Bangalore's Finest Hospital for eight years in a row beginning in 2004. The Ministry of Commerce, Government of India has also positioned Manipal Hospitals amongst the Top five hospitals in its "India's Most Caring Hospitals" survey.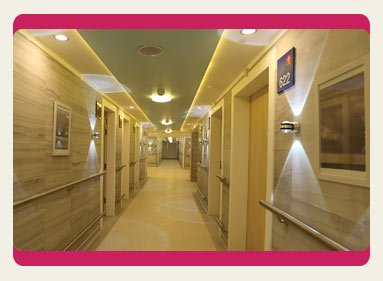 Facility Locations
The fifteen Manipal Hospitals are situated across many centers and you can choose the best one based on your comfort. You will discover Manipal Hospitals in Tumkur, Salem, Mangalore, Goa, Vijayawada, Visakhapatnam and, HAL Airport Road and Malleshwaram in Bangalore, and that is in addition to MCC Clinics in other locations. Nevertheless we suggest that global patients choose Manipal Hospitals located in Bangalore because it is much easier to travel here from worldwide destinations.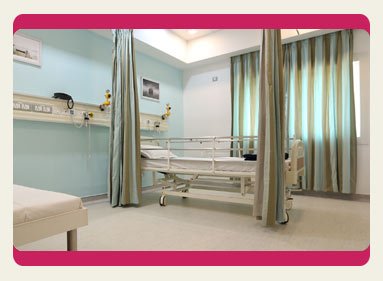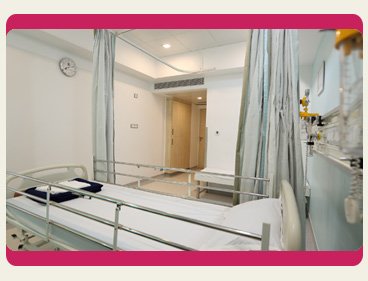 Global Patient Solutions
Our care is a lot more than a medical care centre. Besides the fantastic care and convenience, we also provide a variety of Value added services to meet your unique needs and demands of a top class International patient care centre. And that's precisely 1 main reason why we have been among the finest in the country.
Right from your point of arrival to your hospital stay to departure, we offer a selection of value adds under one roof. Our supreme objective would be to make sure that our global patients and their partners have a trouble-free hospitalization experience when they are here at Manipal International patient care centre.
Listed here are a few of the Value added services that we provide.
Airport pick up

Shifting newly arrived patients and their companions to our international health care centre

Arranging a special ward for the patient, arranging a separate room for the companion in a star

hotel in case he or she wants to be separate

Arranging appointments with the concerned physician

Arranging an interpreter who is fluent in the local as well as the foreign language

Making arrangement for special medical needs besides the other needs like buying food from

canteen or from the nearby hotel

Currency exchange facilities

Making arrangements for local meetings

Separate check-in and check-out points for hassle-free admission and discharge

Support staffs to help the patients in their follow up visits

Complete guidance on preparing and maintaining the medical test reports and certificates

Phone (local and ISD), internet and fax services available 24/7

Arranging international cuisines or diet as per the patients needs and requirements

Complete supervision of the accommodation facilities from time to time

Local travel and ticket-booking arrangements for the patient and his/her companion

Prepaid local SIM card for cell phones

Arrangements for local shopping and sightseeing

Manipal Hospital Bangalore
The flagship hospital under Manipal Health Enterprises is Manipal Hospital Bangalore (MHB), set up in 1991, accredited with NABH and AAHRPP comprises of 55 clinical departments and 11 centres of excellence, and is a landmark healthcare destination of South India. Situated in the heart of the city, at HAL Airport Road, the hospital provides 600 beds and a team of highly experienced and efficient doctors, nurses, technicians, paramedics and other support staff. The hospital is equipped with state-of-the-art world class facilities and infrastructure such as 64 Slice CT Scan, PET Scan, Robot Assisted Surgery etc that have provided millions of national and international patients with exemplary tertiary level healthcare. The hospital also provides path breaking medical care in niche fields like liver, kidney and bone marrow transplants besides 55 other specialties. Highly regarded as tertiary care specialty referral center in India, Manipal Hospital Bangalore is amongst the top 10 multi-specialty hospitals in India and has been ranked as the best hospital in the city of Bangalore for a record eight consecutive years to date.
Manipal Hospital Bangalore has been ranked the Best Superspecialty Hospital in Bangalore by THE WEEK HANSA Research consecutively for the past eight years and has also been ranked among the Best hospitals in India for Cardiology, by THE WEEK - HANSA research 2011.

Malathi Manipal Hospital

Located in South Bangalore, Dr. Malathi Manipal Hospital is known for providing customised services to the patients. This 85-bed multi-speciality hospital established in 2007, has become synonymous with providing high-end medical care to its patients. It also specialises in providing exceptional day care services and clinical skills. The nursing care of the staff at the hospital has served as a benchmark for many others to follow. Utmost importance is placed on the patient's needs and requirements so that the hospital stay is as smooth as possible—bereft of any discomfort and stress.
Dr. Malathi Manipal hospital is equipped with the latest equipments, operation theatres and ICUs which match up to international standards of medical excellence and hygiene.

Malieswaram North Side Hospital

Situated in Malleswaram, the Manipal Northside Hospital is a highly successful hospital in the northern part of Bangalore. The Manipal Northside Hospital with a bed-strength of over 70 beds, a highly dedicated team of doctors and support staff, caters to a large section of society looking for affordable yet quality health care. It is highly renowned in the field of General Medicine, Orthopaedics and Gynaecology for many years now.
Since 1993, when it was first established, it has expanded its services to the specialised fields of Renal Science, Surgical Gastroentrology, Paediatric Surgery, Plastic Surgery and Spine Surgery, making it a super speciality landmark hospital in the area. This popular neighbourhood hospital caters to more than 200 patients every month. It also offers top end diagnostic services like a fully equipped modern laboratory, ultra sonography, various endoscopes, image intensifier X-Ray's and CT Scans—thus making it a destination for patients to consider us for holistic medical care under one roof. The Manipal Northside Hospital is ISO 9001-2008 certified for clinical, nursing, diagnostics and allied areas.

Tumkur Manipal Hospital

Manipal Tumkur Hospital with its inception at Tumkur has filled the longstanding void for specialised healthcare in Tumkur and adjoining districts. Manipal Tumkur Hospital started operations in 2001 and since then, has added many specialties to its repertoire in a short period of time.
Manipal Tumkur Hospital is the first secondary care cardiac unit in the region and is well equipped with the computerised TMT, Cathlab, ECHO and an ICCU. The paramedical staff is friendly and well trained to counter any kind of emergency. Manipal Tumkur Hospital also houses 10 Haemodialysis machines which is a boon for patients from Tumkur and adjoining areas as it saves them the trouble of travelling to Bangalore for dialysis sessions. Consultants from the Bangalore Manipal Hospital make regular visits here and the facilities are upgraded at regular intervals.
The Manipal Tumkur Hospital is devoted to providing quality health care in Nephrology, Neurosurgery, Cardiothoracic Surgery, Internal Medicine, Pulmunology and Cardiac Care.

Manipal Hospital Salem

The Manipal Hospital at Salem, Tamil Nadu is one of the corporate tertiary care hospitals in the city. Situated on the Salem-Bangalore Highway, it is easily accessible to patients from within and outside the city.
The state-of-the-art ICU (Intensive Care Unit) at the hospital is fully equipped to help stabilise accident victims and effectively handles all kinds of emergency and trauma cases. It also prides itself on the ultra modern ICCU (Intensive Cardiac Care Unit), which is geared to meet all kinds of cardiac emergencies. Manipal Hospital, Salem offers super speciality care in the fields of Cardiology, Gastroentrology, Brain & Spine, Joint Replacement, Obstetrics & Gynaecology, Infertility, Ophthalmology, Laproscopic Surgeries and many more.
The hospital has gone a step ahead by opening a clinic in the heart of Salem city for out-patient consultation. With facilities such as a clinical lab, X-ray, 24 hour pharmacy, optical shop and convenient working hours of 9 am–9 pm, the clinic provides high quality and accessible healthcare to the citizens of the city. The clinic also conducts endoscopes and provides consultation for a range of super specialities.
Senior doctors from Manipal Hospital, Bangalore are available for consultation in the fields of Oncology, Endocrinology and other specilaities through the telemedicine department of the hospital.

KMC Mangalore

This super speciality hospital has been in operation since the year 1997 and is strategically located in the heart of Mangalore city, just 1.5 kms from the railway station and 15 kms from the airport. KMC Hospitals at Mangalore offer 840 beds spread over two hospitals (at Ambedkar Circle and Attavar) with an excellent ratio of 2.65 nurses per bed. As a much sought after healthcare destination, it conducts approximately 3,500 surgeries every year.
In its endeavor to be the best in the region of coastal Karnataka, it is constantly upgrading its facilities—be it clinical expertise, equipments or diagnostic and imaging services. The lab at KMC is the first in the region to be accredited by the National Accreditation Board for Testing and Calibration Laboratories (NABL) and so is its blood bank (NABH for Blood Banks). It is also a ISO 9001:2008 certified hospital, having achieved the highest standards in preventive and curative health services. KMC Hospital also prides itself on the state-of-the-art audiology lab. Other than the regular specialities, it also provides excellent services in newer areas such as cosmetology laser treatment, yoga therapy and lifestyle modification. To cater to patients from all kinds of social and economic stratas, KMC conducts outpatient consultations on evenings and on Sundays as well.
KMC Hospital believes that the satisfaction of the patients should be foremost and hence, has a quality management system in place. Another distinguishing factor is its high involvement in social service. KMC promotes a proactive approach to diseases by conducting regular health check-ups and outreach camps and blood donation drives as a part of its corporate social responsibility.

Manipa Goa Hospital

In its constant endeavour to make quality healthcare services available to as many people as possible, Manipal Hospitals set up a hospital in Dona Paula, Goa in the year 2007. Located at an easy 10 km from the capital Panaji, this 50-bed hospital is easily accessible by air, rail and road.
This multi-speciality hospital is well known across Goa and neighboring areas for providing top notch emergency, recovery and rehabilitative care. It also houses laboratory, radiology and pharmacy services, thus making the hospital stay very convenient for patients as well as their caregivers. The hospital offers specialities in the fields of Medicine, Surgery, Cardiology, Orthopaedics, Gynaecology, Oncology, Urology, ENT, Dental, Paediatrics, Radiology, Nuclear Medicine, Physiotherapy and many more.
Manipal Hospital, Goa is efficiently run by a highly qualified team of doctors and supported by paramedic and nursing staff trained at various other Manipal Hospitals. At present, it conducts about 1,500 surgeries and witnesses a constant flow of out-patients throughout the year.

Manipal Hospital Vijayawada

Situated on a 5-acre campus on the busy National Highway 4, the Manipal Super Speciality Hospital at Vijayawada is one-of-its-kind in coastal Andhra Pradesh. With 350 beds and two dedicated OPD wings, it provides holistic health care to the residents of this region. The casualty ward is up-to-date with the latest ventilators, monitors, defibrillators, ECG machines and the like to deal with all kinds of emergencies and trauma cases. The ICU at Manipal Hospital, Vijayawada is built on the American model and has two wings with 22 beds each. With eight operation theatres and the latest anaesthesia and surgical equipments, the operation theatre complex is an ultra-modern facility with laminar airflow and HEPA filters, thus protecting it from infections and contamination.
Other than the basic specialities such as Medicine, Surgery, Obstetrics & Gynaecology, Paediatrics, Orthopaedics, Dermatology and Radiology, the Manipal Super Speciality Hospital, Vijayawada also caters to super specialities like Cardiology, Neurology, Surgical Gastroenterology, Nephrology, Urology, Oncology, Paediatric Surgery, Plastic Surgery and Nuclear Medicine.
The hospital also has a full-fledged laboratory, complete with the units of biochemistry, microbiology and pathology. The blood bank and component division attached to it makes it a comprehensive lab diagnostic centre. Overall, the Manipal Super Speciality hospital, Vijayawada provides all kinds of medical services under one roof—be it pharmacy, radiology, blood bank, dialysis and various surgeries.

Manipal Hospital Vishakapatnam

The Manipal Hospital at Jagdamba Junction, Vishakapatnam started off as a women and child hospital in the year 2007. Keeping in mind the special needs of an expectant mother and a newborn, the hospital combines modern medical facilities and traditional hospitality. Attention to detail, personalised approach and patient comfort are the main criteria within which the hospital functions. The departments of Gynaecology & Obstetrics, Paediatrics, Paediatric Surgery and Neonatology are headed by a team of highly skilled doctors who assure a comfortable and holistic healing experience.
The hospital has, over the years, spread its expertise to include specialties such as Orthopaedics and ENT and is constantly adding varied specialties to its repertoire to make it a comprehensive healthcare centre. This 100 bedded Manipal Hospital with three operation theatres and three ICUs (Intensive Care Units) is fully equipped to handle all kinds of medical emergencies. With a fully functional diagnostic lab and over 45 consultants, the Manipal Hospital at Jagdamba Junction, Vishakapatnam is one of the finest hospitals in the region.

Manipal Hospital Vishakapatnam

The Manipal Super Specialty Hospital at Gokhale Road, Vishakapatnam is the latest offering from the group of Manipal Hospitals. Situated in pleasant environs next to a beach, this 100 bed hospital provides impeccable medical care which has now become synonymous with the Manipal Hospitals Group. The nursing and support staff at the hospital are trained at the various facilities of the Manipal Group, thus making them the best in their respective domains. The three operation theatres are equipped with all the latest surgical tools and technologies. The four ICUs at the hospital are state-of-art facilities with 70 beds each and are furnished with the latest equipments for critical care. With about 18 consultants and all the modern healthcare facilities, this hospital offers specialties in the field of Gynaecology & Obstetrics, Paediatrics & Neonatology, Radiology and Pathology.

Frequently Asked Questions
Can you provide information regarding the location of the hospital?
It is situated in one of the most popular metropolitan cities in India, Bangalore. It is referred to as the IT capital of the country. The climate is extremely pleasant all through the year which is a great advantage to international patients. It is well connected to other parts of the nation through rail, road and air transportation services. International patients will find it easy to cope with the lifestyle and climatic conditions. Travelling to other places for rehabilitation and other purposes is hassle free.
What are the services offered for international patients?
Requests from international patients and their families are served without any hiccups. The Manipal International Patient Care Centre is specially designed to cater to the needs of patients from all over the globe. A highly professional team is given the responsibility of providing customized attention to all. Link to pre arrival, arrival and post arrival
What assistance do you provide us for accommodation?
A vast network of accommodation facilities is available at Manipal Hospital. A comfortable stay can be ensured when you stay at the hotels, apartments and guest houses . The close proximity to the hospital provides additional comfort. The arranged accommodation gives the best in terms of quality, on par with the budget requirements and is hygienic.
What about safety and security?
We want people to know that we do not compromise on safety aspects. Patient care and patient safety is of prime concern to us. Manipal Hospital has strict security regulations. Hi tech devices and able manpower is used to maintain a safe and secure surrounding for our international patients. Constant reviewing of the process is done and issues are solved in no time.
What would you require me to do to undergo treatment in your hospital?
We would require our international patients to give us a detailed case history with all complications that had been diagnosed before arriving at our hospital for treatment. This is for facilitating accurate diagnosis and quick treatment procedures, thereby minimizing your hospital stay. The health and clinical status of the individual along with details of prior treatment procedures and all medical reports have to be submitted for evaluation. The process of treatment can be taken further after you get the plan designed by our authorities regarding all the related details of the cost of the treatment procedure and the formulated plan.


---
Manipal Hospital Treatments Offered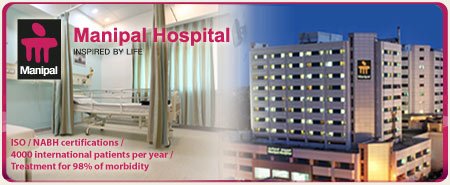 Services We Offer
Accident and Emergency Care

Child Care

Ear, Nose and Throat Care

Genetics Research

ICU & Critical Care

Kidney Stone Removal, Prostrate and Urology Care

Robotic Assisted Surgery

Women & Mother Care

Bone and Joint Treatment

Dental Care

Eye Care

Growth & Hormonal Medicine Treatment

Infertility & Sexual Disorder Treatment

Physiotherapy and Rehabilitation for Accident Victims

Skin Care

Plastic and Cosmetic Surgery for beauty enhancement

Brain and Nerve Related Treatment

Diabetes and Thyroid Care

General Medicine and Health Checkup

Laboratory Diagnostic Services

Psychiatric Treatment and Psychology

Spine Care

Cancer Care

Dialysis & Kidney Transplantation

General Surgery

Specialized Heart Care

Liver and Digestive Systems Care

Rheumatology and Sports Medicine Treatments













---
Manipal Hospital Certificates, Accreditations, Qualifications
---
Manipal Hospital Testimonials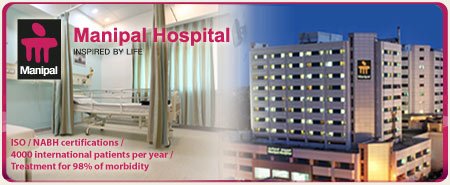 Testimonials
"It's been first-class treatment from day one, from the nursing staff, the surgeon, administration… it's been excellent; I think, much superior to what we would have received in the UK. The operation I had at the Manipal would have been four or five times more expensive in England. It's an excellent service and everything is catered for.We made some very good friends here." - Arthur Waderburn, UK

"My partner Kevin Donovan was admitted to the Manipal Hospital, where we could not have wished for better treatment or to have had such dedicated doctors and nurses, whose dedication is amazing. Everyone there is so friendly including the administration staff, we also were given a reduced rate at nearby hotel after Kevin's hospitalization which was superb this is a first class hospital and I highly recommend it to anyone overseas." - Margaret Moloney and Kevin Donovan, England

"It was very easy to contact people here. Because of my experience in the dental business before, I have no hesitation in saying that this is an outstanding dental facility. My wife and I are delighted with the treatment we've had here. We have the highest confidence in Manipal Hospital." - Greg Marcum, UK

"We've been amazed with the doctors care here at Manipal, it is very very personal something that we are not quite accustomed too in the USA. The food service here is absolutely fabulous. And they make you feel like you're the Orly patient they have, and I really appreciated that!" - Barbara, Michigan - USA

"At Manipal Hospital, one thing that made the biggest impression on me was the doctors' total devotion and commitment to their patients and work. At Manipal Hospital, the doctor-patient relationship is so good that it contributes a substantial percentage to the healing process of the patient" -Thadeus Bugingo, Tanzania



---
Manipal Hospital Awards & Recognitions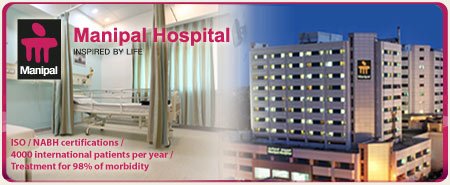 Awards, Recognitions & Accreditations
Manipal Hospital, Bangalore:
The Consumer Voice Surreyedandrated Manipal Hospital, Bangalore as the Most Patient Recommended Hospital in India.
Manipal Hospital, Bangalore was adjudged Best Hospital in Bangalore by The Week magazine, consecutively for the past six years; 2004, 2005, 2006, 2007, 2008, 2009.
Manipal Hospital, Bangalore has been ranked hmong the top 5 hospital sin "INDIA'S MOST CARING HOSPITALS" survey. This was anall India Surrey conducted by the Ministry of Consumer Affairs, Government of India and published in 2009 publication.
Manipal Hospital, Bangalore won the prestigious Golden Peacock National Quality Award 2005 in the service category.

Accreditations Received
NABH (National Accreditation Board for Hospitals & Healthcare Providers) - This certification provides a sense of assurance that the quality of care and patient safety is on par with the high standards set by the International Society for Quality Healthcare (ISQUA). Certificate number:H– 2008 - 0012.
NABL (National Accreditation Board for Testing & Calibration Laboratories). Certificate number:M- 0039.
ISO Certification - ISO 9001:2008 for providing multi super specialty quaternary health care services in clinical, diagnostic, nursing and allied areas. Certificate number: 01 100 033241.


Integration of 'Child Life' services
at Manipal Hospital Bangalore
~A pioneering partnership between Manipal Hospital Bangalore & Priyanka Foundation provides a holistic approach to oncology and terminally ill pediatric patients~
Bangalore, June 5, 2012: Manipal Hospitals, one of India's leading healthcare groups has taken an initiative to take its 'Child Life' services to a new level by introducing a first of its kind supervised playroom within the hospital for all pediatric inpatients including bedside support for all pediatric patients to make their treatment procedures stress free.
The psychological and social needs of sick children are being met by the 'Child Life' services, which is a specialized service offered at Manipal Hospital Bangalore only. The collaboration is between Manipal Hospital and Priyanka Foundation, a US based NGO, and is exemplified by having a designated unique play room and dedicated play time for all the hospitalized children.
The cancer hospitals in India, like most others, provide quality medical treatment, but there is limited awareness and resources to offer emotional and educational support to the patients and their families. Most Indian hospitals do not have a child life support system in place, where children can learn to cope up with their medical challenges.
According to Dr. H. Sudarshan Ballal, Medical Director, Manipal Hospital," We are very pleased to be associated with Priyanka Foundation and its unique services towards 'Child Life'. These services are brought in to improve the healthcare experiences for children by providing them to play and prepare them mentally which are very necessary for the emotional stability and healthy development of hospitalized children while mitigating the fear and pain associated with treatment."
Leela Rao, Founder and Global Executive Director, Priyanka foundation said, "Priyanka Foundation began as a promise from me to my daughter to broaden awareness of global child life service programs for the terminally and chronically-ill children. Our pioneering partnership with Manipal Hospitals has been since 2007 and we are grateful to them for the association to integrate the 'Child Life' services. This development program works with families to help them cope up with stress and overcome the fear." Needless to say we are creating a new genre of jobs in the Indian Healthcare system, she adds.

Case 1:
4-year old, Praveen, (name changed on request) who is very friendly, was scared of hospitals. He is accompanied by his mother and occasionally by his elder brother to the hospital. Pushvin is suffering from Thalassemia, for which he visits blood bank once in a month for blood transfusion. The blood transfusion process is lengthy process which takes the entire day and is not easy for a child to cope up with it. The process made Pushvin very tensed about the procedure, but the Child Life services at Manipal Hospital Bangalore helped him and his parents to overcome the fear. Through Child Life service, Pushvin selects his favorite toy which gives him the motivation to come for the transfusion. He loves coloring and likes to play with toy cars and stack cups. He also gets a reinforcement sticker post the transfusion process which makes him more confident for the next session.
The Child Life service has played a vital role to Pushvin's parents also wherein they could see that their son forgets the pain and takes the process very seriously.

Case 2:
Dinesh, (name changed on request) a 7 year old boy, has been visiting the hospital for his treatment of Leukemia since last year. Presently he is under surveillance and has to visit the hospital once every month for his Blood Counts. Child Life service has shown him, how to forget fear by giving him all sorts of innovative games and dedicated play time. The service has helped him so much that he even calls up the hospital to select his favorite toy. He is very comfortable at the hospital so much that he has made it his second home and without hesitation he comes for the regular check up.
He is accompanied by his parents and younger sister who are his support system. Dhruv loves to play with toy cars and sorting puzzles. Child life services have made Dhruv much stronger and he is responding very well. His parents are very happy to see the change in the nature of their child and Dhruv is leading a normal life.

Case 3:
While the whole world was welcoming the New Year on January 1 2012 with various celebrations, a 6 year old Rahul (name changed on request) was brought to Manipal Hospital with numb fingers after his left hand got stuck in the elevator. The patient underwent plastic surgery and right now he is undergoing physiotherapy.
Initially Rithik was very concerned about his hand as his fingers had turned black. He also had that fear at the back of his mind that his hand will never be normal again and will have to lead a life using only one hand. Seeing this, the members of Child Life services helped him with useful ways of how to take care of his fingers. Knowing his interest in playing creative video games, Child Care service provided him with unique games so that he can overcome his fears. It's been almost 6 months that Rithik met with an accident, and he is responding very well to the physiotherapy treatment.
His parents were very pleasantly surprised to see the improvement in Rithik's hand and are very enthusiastic about the 'Child Life' Service.


---
Bangalore, India Destination Overview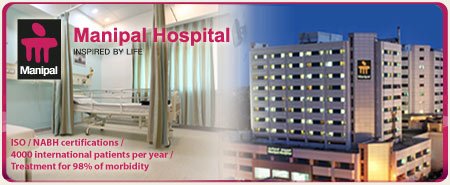 India: Land of Enchantment
India is one of the oldest civilizations of the world. It's also one of the most mysterious to foreigners and travelers who visit her land for the first time. India is a land of contrast – of ancient farming and agricultural techniques in one area to bustling, cosmopolitan cities in another. It's the one place you might see a fancy car share the same road as a cart pulled by a bullock. India has a wealth of treasures to show visitors, and choices of things to do and see are nearly limitless.

India
Currency: Rupee
Language: Hindi
Climate: Summer is hot and humid with average temperatures of around or over 100°F, while winters average about 64°F
Capital: New Delhi
India has played a major role in the world's economics for centuries and things haven't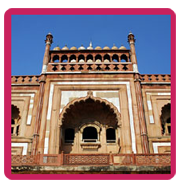 changed in the 21st. India is still a leader in IT development and cutting edge technologies. Over 5,000 years old, India is steeped in culture, lore, mysticism and history. Visitors to India may experience everything from trekking through jungles to visiting the exquisite Taj Mahal. From lush mountains filled with wildlife to the deserts, India is filled with scenic landscapes, historic landmarks and ancient temples and ruins.
From battle-scarred forts scattered throughout former British-held territories to health spas that focus on catering to your every whim, India offers something for everyone. With a wonderful diversity of ethnic foods and cooking styles, India offers the palate some of the most exotic and delicious food in the world. When it comes to hospitality, India spares nothing to ensure guests enjoy their visit. Friendly and warm, India invites and welcomes travelers from around the world all year long to visit her treasures.
Visitors to India can see the Himalayas to the north or frolic on white, sandy beaches to the south. Visit the palaces where maharajas lived in luxury or hike the back roads to experience the rustic lifestyle that is still a part of life for many native Indians. From the Western Ghats to wildlife sanctuaries, India is a place of many surprises, each one more awesome than the last.

Why Health Tourism in India?
Without a doubt, India has become the medical tourism capital of the modern world. Offering the latest technological advances, experienced and expert physicians and surgeons and the very best in patient care, India has secured her place in the world as a premier medical travel destination.
Specializing in orthopedic, cardiac, transplant and plastic and cosmetic surgical procedures, India is also a leader in nuclear medicine, neurosurgery and cancer procedures. American medical travelers flock to India for such treatments because of the enormous savings to be had - nearly a tenth of the cost of procedures and surgeries in the U.S. It's no wonder that medical tourism in India is increasing at a rate of about 30% a year.

10 Fun Things to Do in India
Explore the Ellora Caves
Enjoy fine dining in New Delhi
Visit the Taj Mahal
Hike through Keoladeo National Park
Visit the Buddhist Monuments at Sanchi
Check out Agra Fort
Visit the monuments at Pattadakal
Go shopping in New Delhi
Bask in nature in the Sundarbans National Park
Bike the back roads and enjoy the lush scenery


---
---
Reviews
Anonymous


First Alhamdulillah, thank for all your accommodation and services you offer!


Dec 15 2021

Abdulaziz A

First Alhamdulillah, thank for all you Accommodation and services you offer, really i did not expect the patient will recover from the diseases however he did now he is in a good position Alhamdulillah. Thanks to Manipal Hospital Docters and the staff

Jan 21 2014
---
Anti-Aging Related Packages