New Face Dental Hospital
New Face Dental Hospital, Dentistry, Oral Health, Dental Veneers, Dentures, Dental Implants, Dental Crowns, Odontoplasty, Dental Care Korea, Seoul, South Korea

200-7 Nonhyeon-dong, Gangnam-gu, Seoul, South Korea, Seoul, South Korea

Focus Area:

New Face Dental Hospital | Dentistry Treatments | Seoul, South Korea
New Face Dental Hospital Profile Overview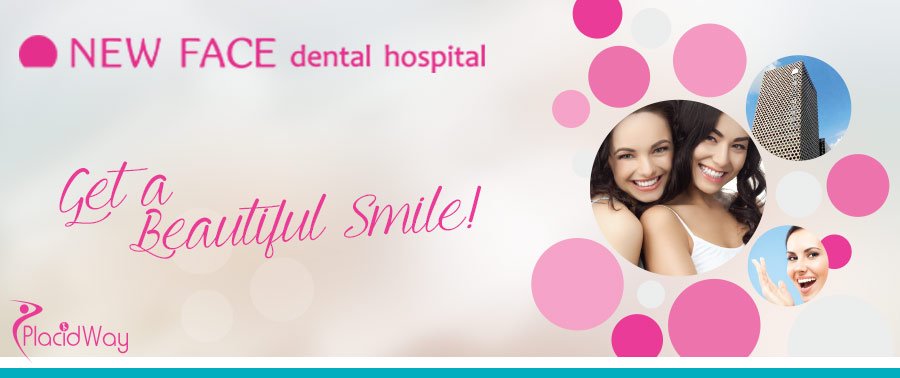 New Face Dental Hospital
Global Dental Clinic
New Face Dental Hospital is a level 2 hospital located within Urban Hive, Seoul's finest building in Gangnam. New Face Dental Hospital is a modern dental clinic which aims to offer the best and safest medical care to its patients, and also to spread its modern Korean technology worldwide.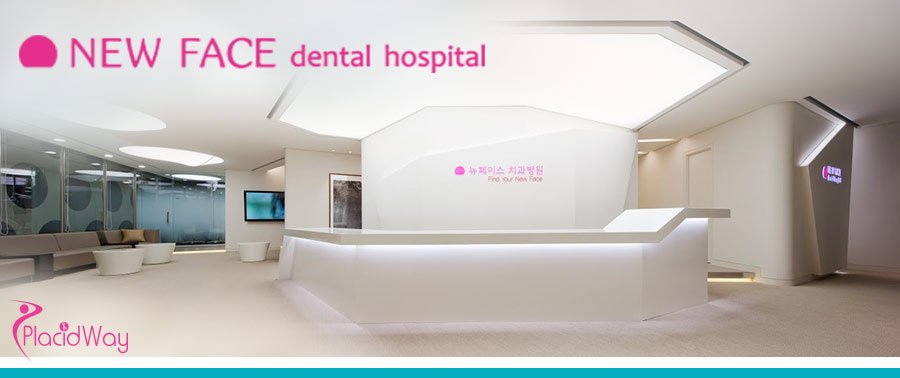 Our Medical Team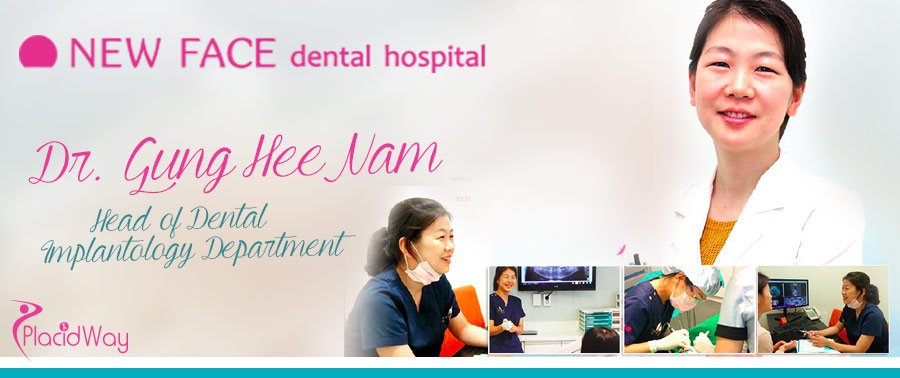 Head of Dental Implantology department, Dr. Gung Hee, Nam
Seoul National University School of Dentistry Graduate
Seoul National University School of Dentistry Masters in Dentistry
Seoul National University School of Dentistry Doctorate in Dentistry
Seoul National University Dental Hospital Periodontology dept. Internship/Residency
Periodontology Specialist License
Korean Academy of Periodontology Active Member
ITI (International Team for Implantology) Member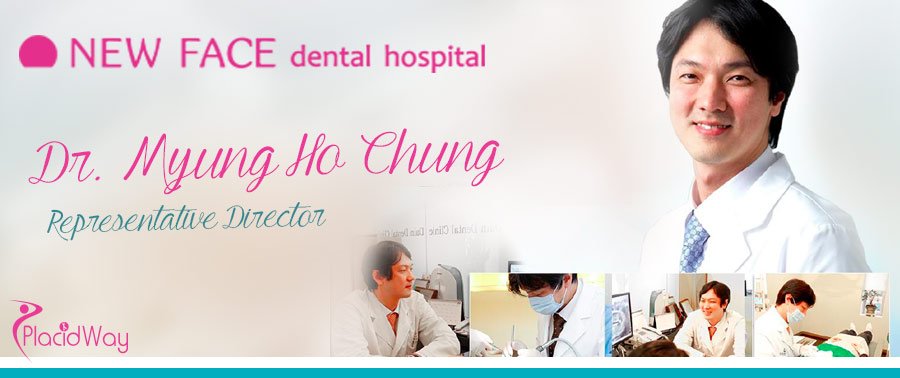 New Face Dental Hospital uses the latest technological medical equipment, such as 3D Digital CT, CEREC (Chairside Economical Restoration of Esthetic Ceramics) or Implagraphy. The clinic strives to be in the forefront of dental service both domestically and internationally.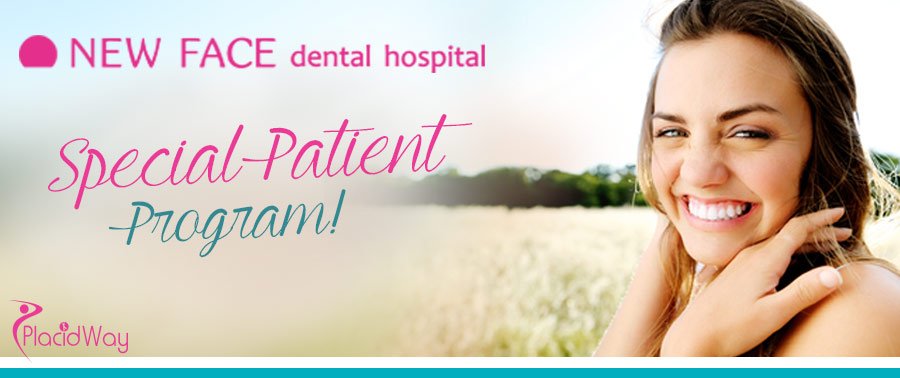 New Face Dental Hospital Special Patient Program
Because nobody wants to spend a lot of time at the dentists and do numerous visits until the dental work is complete, New Face Dental Hospital has come up with a solution: the QUICK IMPLANT. Compared to the existing implant processes, which imply several visits to the clinic and lengthy operations, the Quick Implant program takes only 2 visits to complete the treatment. In only 2 days for the first visit and 3 days for the second, the implant placement and prosthetic appliance will be completed and the patient will be ready to go home with a perfect and healthy smile.
Odontoplasty in ONE Day
Usually, Odontoplasty (enamel shaping) takes 1-2 weeks, but thanks to the Cerec Dentoplasty System, New Face Dental Hospital has managed to reduce the time to only ONE day. The clinic uses the best CEREC AC, Version 3.6MC XL Milling Unit for the cerec procedure and the MC XL Milling Unit, to eliminate dental porcelain or ceramic.
Dental Diagnostic Work-Up in ONE Day
It will take only ONE day for international patients to receive the diagnostic results and a complete plan for their needed dental treatments and procedures.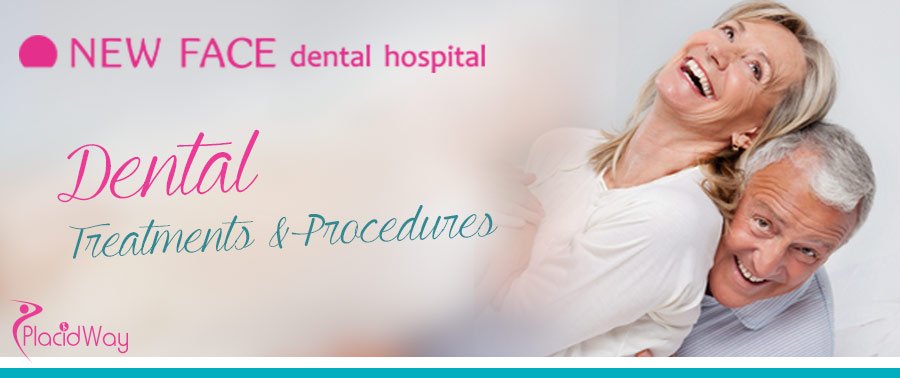 Treatments & Procedures
Dental Implants
Teeth Whitening
Orthodontics/Braces
Wisdom tooth extraction
Root Canal Treatments
Scaling treatment
Dental Crowns
Dental Veneers
Dental Fillings
Restorative Dentistry
Dentures
New Face Dental Hospital uses only materials and products approved by the American FDA and the Korean KFDA. The center also offers online consultation 24/7 for international patients, translators, hotel reservation assist, and transportation upon request among other services.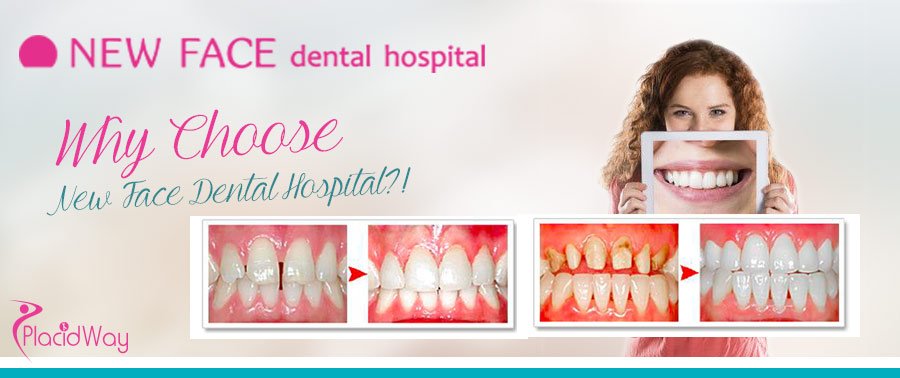 Why Choose New Face Dental Hospital?
Safety - Maintaining our own aesthetic department, stationing experienced doctors and possessing high-tech equipment make the patient's safety our top priority.
The best surgery and treatment - To sustain integrity throughout the treatment process, we have established a collaborative system between all the departments.
Constant treatment - We will provide life-long care for our patients.
Hospitality to foreign patients - From arrival to departure our one-to-one translation coordinators and hotel level concierge system will assist our patients with warmth and comfort.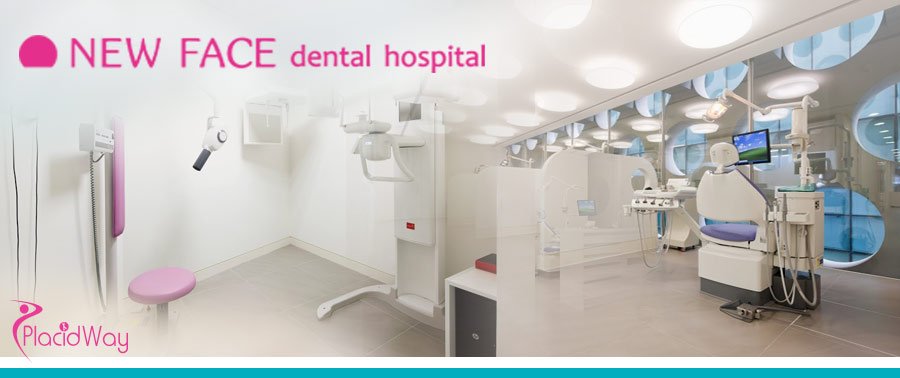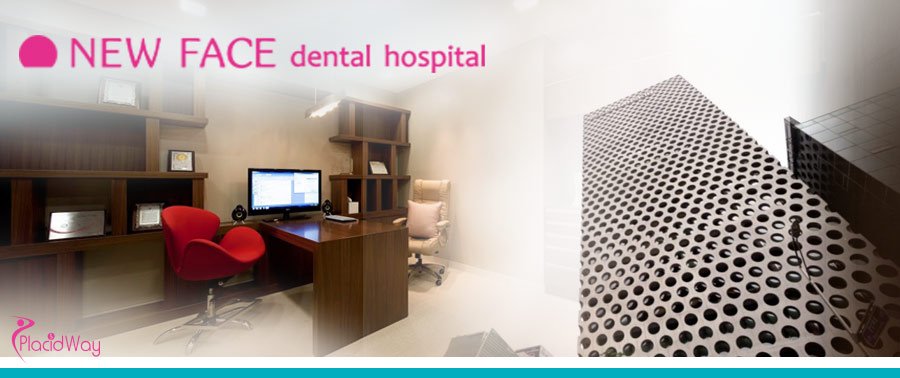 For more information about the New Face Dental Hospital and the treatment and procedures offered, do not hesitate to contact us!
---
---
Reviews
Anonymous

Here is the before and after image of a patient who had dental braces at New Face Dental Hospital in Seoul, South Korea.


Dec 16 2021

Anonymous

Here is the before and after image of a patient who had ceramic dental implant at New Face Dental Hospital in South Korea.


Dec 06 2021

Anonymous

Orthodontics are proven to be the best way of correcting those teeth which are preventing us of smiling properly because they unaligned. See here how many people in Seoul, South Korea decided to try them and got excellent results thanks to New Face Dental Hospital. Before and After Braces Pictures h

Dec 13 2021
---
---