HD Dental
Dental Implants, Dentistry, Dental Crowns, Dental Veneers, Dental Cosmetics, Mosonmagyarovar, Hungary

Kert utca 21, Mosonmagyarovar, 9200, Mosonmagyarovar, Hungary

Focus Area:

Dental Implants | Dentistry | Dental Crowns | Dental Veneers | Dental Cosmetics | Mosonmagyarovar, Hungary
HD Dental Profile Overview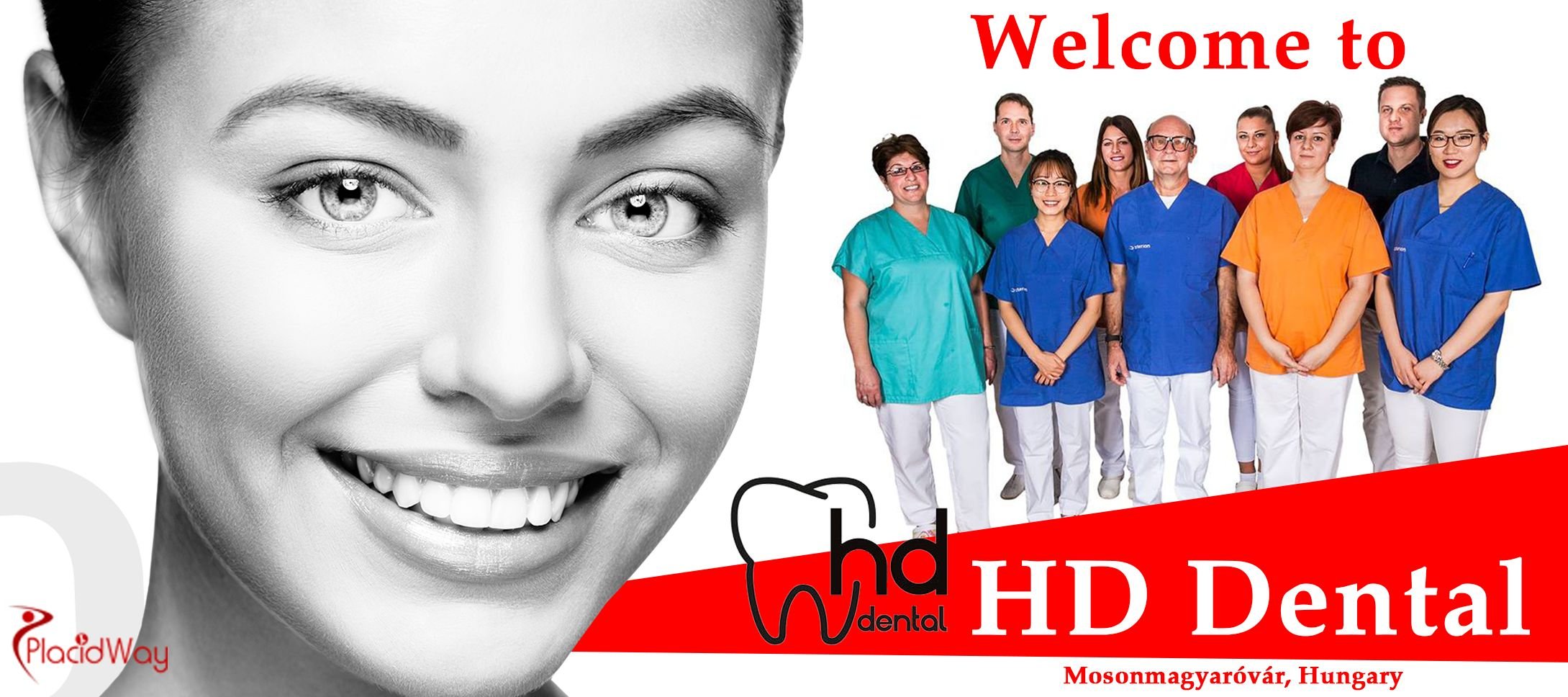 Welcome to HD Dental
HD Dental is located in a quiet street in Mosonmagyaróvár, Hungary, not far from the city center as well as numerous excellent restaurants and hotels. Our clinic has been built with a lot of accent on visitor friendliness including a massage practice and lounge with a pleasant atmosphere.
Our employees are among the best in their field. To achieve this, we regularly continue to hold international conferences, workshops and seminars. We can easily understand that a dentist visit is not always a nice experience, but we believe that a friendly approach can reduce the stress before a treatment.
Treatments and procedures
Dental implants
Dentures
Dental crowns
Dental veneers
Dental fillings
Maxillofacial surgery
Periodontal treatment
Dental cosmetics
For more information about the procedures offered by HD Dental, please contact us!

---
---
Reviews
WARELB

I have had my implant for about a year and have not looked back for a second. The time was taken for the finishing touches and the crown is now better than the original tooth ever was. I can only recommend the clinic.


Google

Jul 27 2020

marcus

Conclusion: insider tip in Hungary
Mr. Kannmann runs a smaller practice with no "deceitful advertising" but with an enormous amount of experience and a dentist by calling and not a dentist by profession. Extremely friendly and helpful staff. All around perfect for me. What one should also mention: A (can) man a word - he keeps 100% what he promises and that is exactly what you rarely find.
PS: This review was not sponsored and 100% reflects my real-world experience


Google

Aug 31 2020

Daniel

Absolutely great. We recommend. I have never felt comfortable at the dentist. At HD Dental, anxious patients are treated very well. Every step is explained in an understandable way. Value for money is unbeatable. I am happy to accept the journey. at Dr. Kannmann is in the best of hands.

Google

Sep 22 2022
---
Dentistry Related Packages
Dentistry Related Experiences