San Carlos Medical Clinic
Gynecology, Pediatric Care, Health Check-up, Blood Tests, Cancer Screening, San Carlos, Mexico


264 Boulevard Manlio Fabio Beltrones San Carlos Sonora, San Carlos, Mexico

Specialty:

Executive Healthcheck, General Medicine, General Surgery, Hair Transplantation

Focus Area:

Gynecology | Pediatric Care | Health Check-up | Blood Tests | Cancer Screening | San Carlos, Mexico
San Carlos Medical Clinic Profile Overview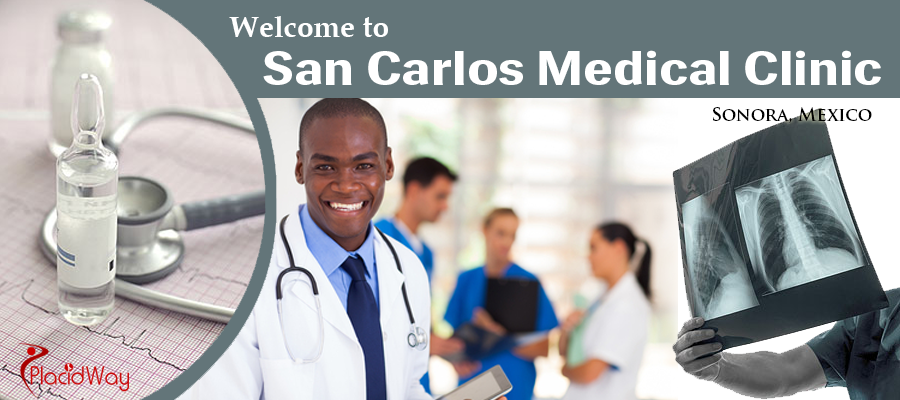 Welcome to San Carlos Medical Clinic
San Carlos Medical Clinic, located in San Carlos, Mexico, is a full service health care facility that provides a very wide range of medical services and treatments to local and international patients, from routine physical examinations to diagnosis and treatment of chronic illnesses.
The clinic was founded by Dr. Andrew Yakushevich and the center is conveniently located in Plaza Hacienda. Dr. Yakushevich has opened the clinic to leverage to offer patients access to the advantages of the wide range of high-quality specialist medical services available in Guaymas and in Sonora's capital, Hermosillo, where he was a practicing physician and Chief of Emergency Services at a hospital for 10 years.
Treatments and procedures
General medical evaluations
Electrocardiography (ECG / EKG)
Treatment of wounds and trauma including sutures, dressings and casts
Minor outpatient surgeries -- including skin cancer surgeries
Pap smears
Medical diagnostic procedures including blood tests, urinalysis, x-rays, ultra-sounds, MRIs, CAT scans, doppler studies, sonograms, PSA and other prostate-related tests, biopsy results, colonoscopy results and endoscopy results
Full-body cancer screening
Pediatric medical exams and consultations
Prescription services
For more information about the treatments and procedures offered by San Carlos Medical Clinic, please contact us!

---
---
Reviews
Marcia

I'm an American on vacation and I needed some medical help. Dr. Kyle Habet was great! Getting an appointment was so much simpler than in the US, and he was able to help make my vacation much better. The pharmacy was right there and I was feeling better right away. Thank you!

Facbook

Dec 24 2019

Ryan

My wife and I received medical treatment from Dr. Giovanni with San Carlos Medical Center after a scuba diving accident while in Belize.
We truly and wholeheartedly feel that we received better and more attentive care from Dr. Giovanni and his wonderful staff, than we have received from many facilities in the United States. Every interaction we had was clean, professional, explained in a way we actually understood and not ever rushed like medical care in the US is.
Dr. Giovanni went above and beyond to ensure that my wife and I were given top level care and the appropriate hyperbaric treatment according to US Navy and worldwide standards/protocols. We wish he was closer so he could be our primary doctor, but we are so happy to know that the people of San Pedro have him as a medical provider instead.
We can't say it enough…Thank you Dr. Giovanni and everyone that helped us!

Facbook

Jan 31 2022
---
Executive-Healthcheck Related Packages