Nava Dental Care
Best Dental Care Clinic, Affordable Dental Implants, Dental Crowns, Teeth Whitening, Wisdom Tooth Removal, Los Algodones, Mexico

101-h 1st Street, Flamingo Plaza, Los Algodones, Mexico

Focus Area:

Best Dental Care Clinic | Affordable Dental Implants | Dental Crowns | Teeth Whitening | Wisdom Tooth Removal | Los Algodones, Mexico
Nava Dental Care Profile Overview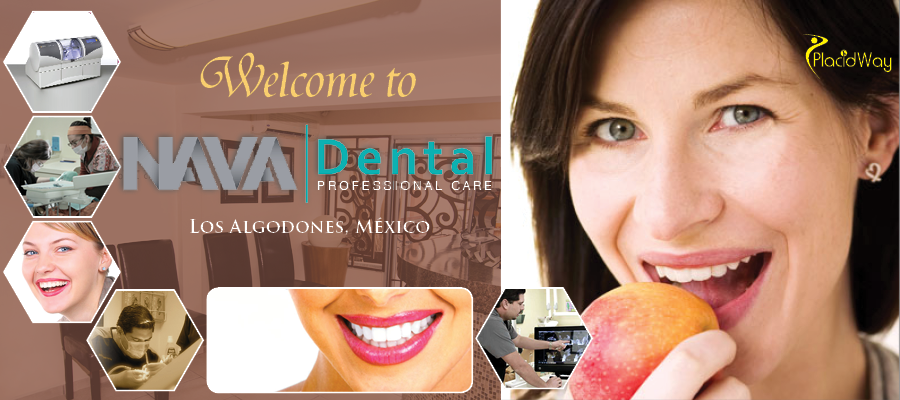 Welcome to Nava Dental Care
Nava Dental Care, located in Los Algodones, Mexico, is one of the best dental clinics in Mexico. The center is owned by the Nava brothers, Dr. Alejandro Nava and Dr. Ernesto Nava, both renowned dentists with extensive experience in this field. After thorough examination each patient will receive a personalized dental treatment plan according to his or her needs.
Drs. Nava use the latest technological equipment such as Intraoral Scanner, Cerec Digital Design, Sirona Cerec InLab MC XL Millin Unit, Digital Radiography or the HD Intraoral Camera. With all this modern equipment the doctors are able to create an in-depth plan to treat each dental problem, no matter how difficult it would be to detect.
We've been providing our service for over 10 years, we take courses every year to have more knowledge and have a better understanding of the newest technology, to us our service is to make the best work possible for patients in our clinic so they can leave pleased, we offer with our diagnosing digital x-rays and evaluation of each case.
We take professional pictures to make a better assessment of each individual case. We also have the dental cad cam which is a technological system that allows the design and manufacture of dental prostheses by computer. With this digital technology we are able to design and manufacture extremely precise dental restorations and the highest quality. These features allow us to greatly minimize human error, so that we can get even higher percentages of successful treatments that require artificial parts. We also have several specialists in our clinic. Our experience in "restoring" teeth allows them to be strong, long lasting solutions, Rather than simply "fill" teeth; we restore teeth to their natural beauty and strength.
Dr. Alejandro Nava and Dr. Ernesto Nava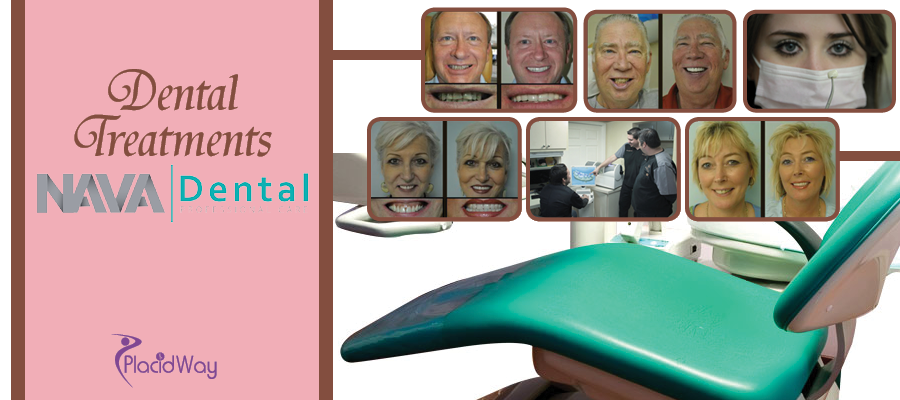 Treatments and procedures
Bone Graft
CAD/CAM Dental Restorations
CEREC Dental Restorations
Cosmetic Dentistry
Dental Bonding
Dental Bridges
Dental Crowns
Dental Implants
Dentures
Oral and Maxillofacial Surgery
Orthodontics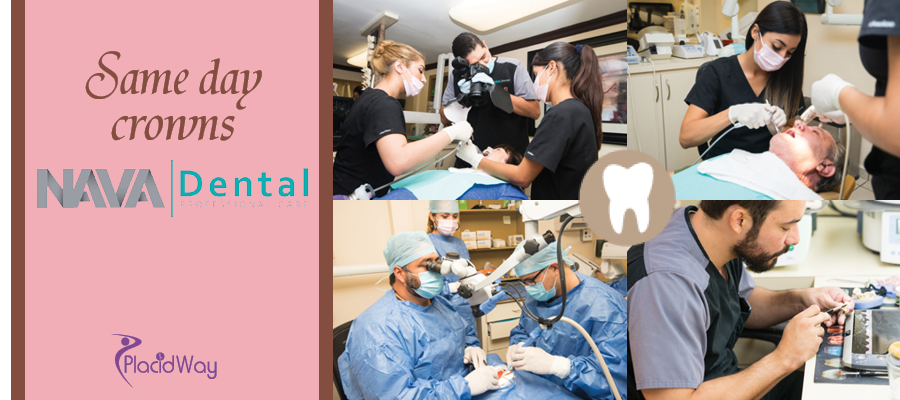 Same day crowns
Nava Dental Care offers its patients same day dental crowns using the latest in technology and clinically proven materials. The prepared tooth or teeth are scanned directly in the patient's mouth, the final restoration is virtually designed, and the information is sent to an in-office milling station. In several minutes the metal-free restoration will be created with the highest precision. The crown is then adjusted and polished and then seated in its place in a single appointment.
Traditionally, dental crowns require two or three appointments and the patient has to wear temporary crowns until the final ones are ready. Thanks to modern technology Nava Dental Care eliminates the waiting period and offers the same-day crown for the patients' convenience.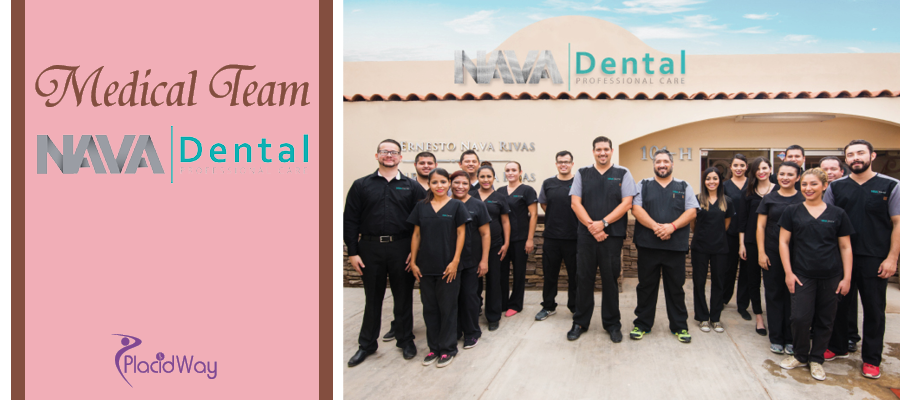 Medical team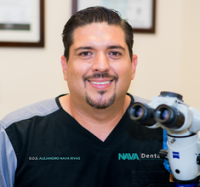 Dr. Alejandro Nava
Specialisations: Cosmetic Dentistry, Functional Aesthetic Dentistry, Implantology, Prosthodontics, Restorative Dentistry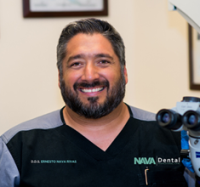 Dr. Ernesto Nava
Specialisations: Cosmetic Dentistry, Endodontics, Functional Aesthetic Dentistry, Implantology, Restorative Dentistry
Dr. Luvia Estrada
Specialisations: Conservative Dentistry, Dental Examinations, General Dentistry
Gabriel Rodriguez
Specialisations: Dental Technician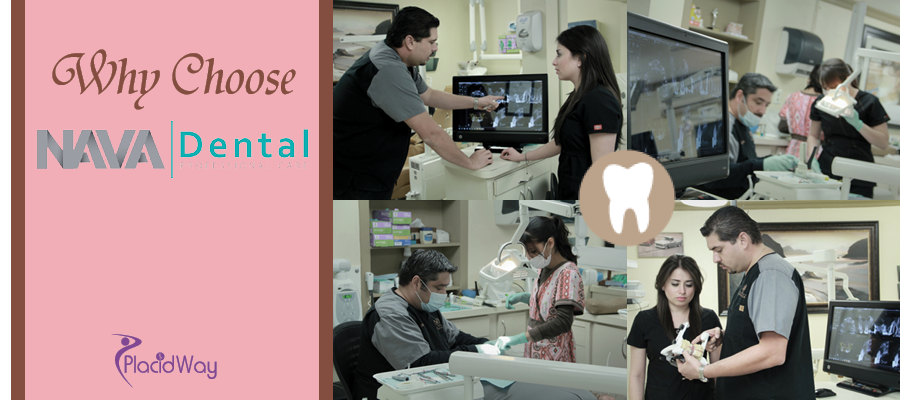 Why choose Nava Dental Care?
Quality and Efficiency in all dental protocols,
We use: CEREC and CAD / CAM Technology
Our work is highly aesthetic & high quality,
One visit Full Ceramic Restorations,
High Technology for dental care,
Staff with rich academic background,
Friendly and warm environment,
We are conveniently located in the beautiful Los Algodones.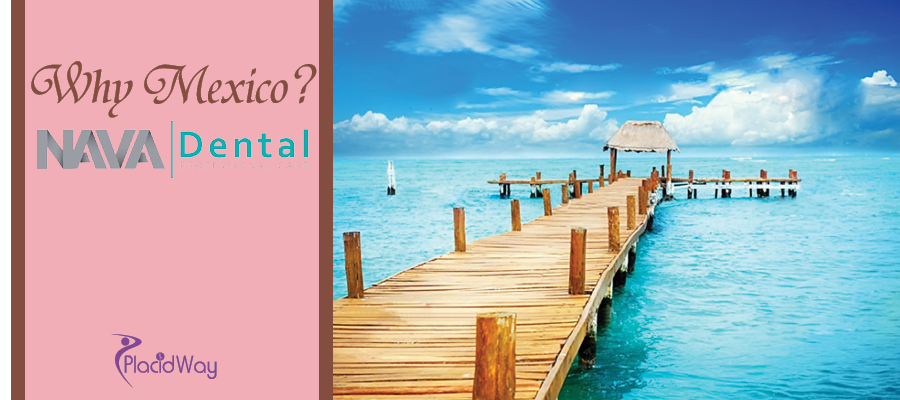 Why Mexico?
Mexico's fame has risen as a destination for medical tourism and has become a preferred destination for this kind of tourism because of the excellent medical attention given and the first rate services that it offers to its visitors, coupled with the hospitality and warmth of its people.
In Los Algodones, Mexico, there are many top rate, modern and fully equipped dental clinics which offer comprehensive dental treatments performed by board certified dentists.
If you need more information about the dental treatments and procedures offered by Nava Dental Care, do not hesitate to contact us!

---
---
Reviews
Anonymous

These are the before and after images of patients who had dental veneers in Los Algodones, Mexico at Nava Dental Care.

See the amazing results that can be achieved with the help of Nava Dental Care specialists!




Dec 10 2021

Anonymous

These are the before and after images of patients who had dental implants in Los Algodones, Mexico at Nava Dental Care.

See the amazing results that can be achieved with the help of Nava Dental Care specialists!


Dec 15 2021
---
Dentistry Related Packages
Dentistry Related Experiences