Sahyadri Hospitals
Urology, Obesity Surgery, Organ Transplant, Bone Marrow Transplant, Orthopedics, Plastic Surgery, Heart Care, Eye Surgery, Pune, India

S N. 89 & 90 , Plot No. 54, Lokmanya Colony, Kothrud, Pune, India

Specialty:

Cancer Treatment, Chronic Diseases, Cosmetic/Plastic Surgery, ENT, Executive Healthcheck, Fertility Treatment, General Medicine, General Surgery, Gynecology Treatment, Heart Care/Surgery, Infertility/IVF, Laparoscopic Surgery, Laser Surgery, Neurology, Obesity/Bariatric Surgery, Organ Transplant, Orthopedic/Knee Surgery, Pediatric Treatment, Radiology/CT Scans, Robotic Surgery, Spine Care/Surgery, Sports Medicine, Urology, Vascular Surgery

Focus Area:

Urology | Obesity Surgery | Organ Transplant | Bone Marrow Transplant | Orthopedics | Plastic Surgery | Heart Care | Eye Surger | Pune, India
Sahyadri Hospitals Profile Overview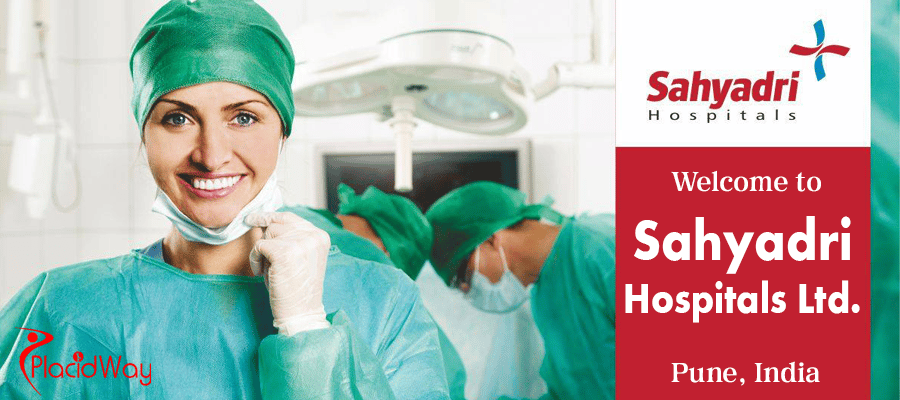 Welcome to Sahyadri Hospitals
Sahyadri Hospitals, located in Pune, Maharashtra, India, is the largest chain of hospitals in the region. The first hospital was opened by Dr. Charudutt Apte, one of India's most renowned Neurosurgeons. The Sahyadri group has 9 Hospitals with more than 900 beds and 200 ICU beds, more than 1,000 clinicians along with 2,300 supporting staff.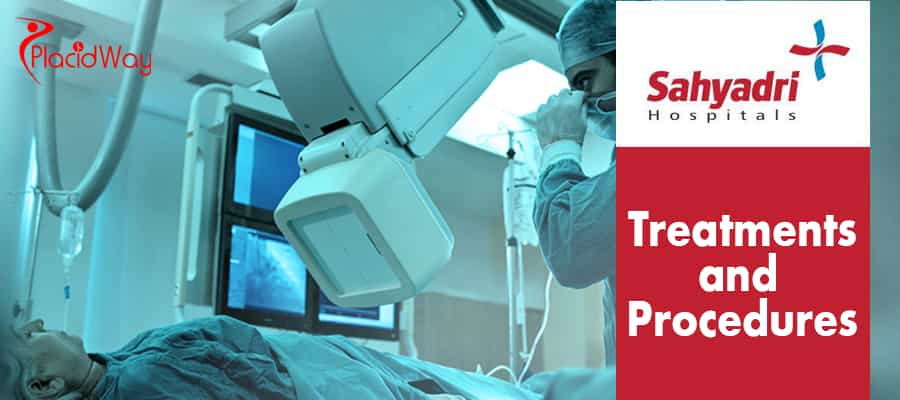 Medical departments
Cardiology and cardiothoracic surgery

ENT

Gastroenterology

Bone marrow transplant

Kidney care

Neurology

Neurosurgery

Obesity surgery

Cancer centre

Obstetrics and gynecology

Eye care

Orthopedics

Organ transplant

Plastic surgery

Radiology

Urology

Vascular surgery
For more information about the treatments and procedures offered by Sahyadri Hospitals, please contact us!

---
---