ESTECENTER Plastic Surgery Center
Cosmetic Surgeon, Reconstructive Surgery, Breast Augmentation, Liposuction, Face Lift, Hair Transplantation, Eyelid Surgery, Nose surgery, Cosmetic Surgery, Istanbul, Turkey

Fulya Mahallesi Hakki Yeten Caddesi Kivanç Sokak No:24 Sisli , Istanbul, Turkey

Specialty:

Anti Aging, Cosmetic/Plastic Surgery, Hair Transplantation, Skin Care

Focus Area:

Cosmetic Surgeon | Reconstructive Surgery | Breast Augmentation | Liposuction | Face Lift | Hair Transplantation | Eyelid Surgery | Nose surgery | Cosmetic Surgery | Istanbul, Turkey
ESTECENTER Plastic Surgery Center Profile Overview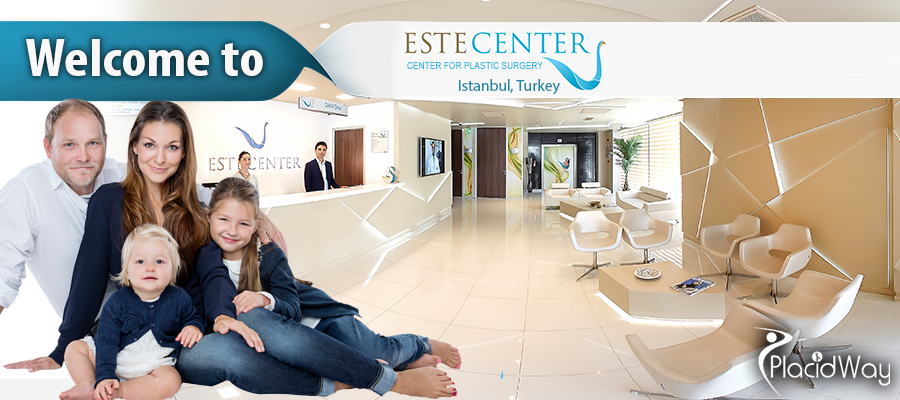 Welcome to ESTECENTER Plastic Surgery Center in Istanbul, Turkey
Located in Istanbul, Turkey, ESTECENTER Plastic Surgery Center offers fully equipped services in all branches of plastic surgery. Besides high-quality medical procedures and a team of experienced plastic surgeons, the center also provides the foreign guests visiting Turkey with VIP services including airport reception and accommodation services, as well as the opportunity to tour and see the historic and cultural riches of Istanbul attended by a translator.
Treatments and procedures
Nose surgery

Breast Augmentation

Liposuction

Hair transplantation

Facial aesthetics (facelift, lip augmentation, ear surgery, eyelid surgery)

Medicinal aesthetics (anti-aging, skin resurfacing, fill therapy, Botox injections)
Medical team
Owner Ibrahim Cevik - Owner of Estecenter
OP. MD. Irfan Aydin - Plastic and Reconstructive Surgery
OP. MD. Mehmet Veli Aslan - Plastic and Reconstructive Surgery
MD. Deniz Durak - General Surgeon
Why Choose Us?
Safe and successful cosmetic and plastic procedures;

Affordable prices;

Qualified medical staff;

Modern equipment and procedures;

Minimal recovery time thanks to the latest methods used;

You will have the body you have always wanted with a minimum of effort.
If you want more information about the treatments and procedures offered by ESTECENTER Plastic Surgery Center, please contact us!

---
---
---