Odontologia Integral e Implantes
Dental Clinic in Mexico, Tijuana Dental Clinic, Dental Implants in Tijuana, Mexico, Preventive Dental Care, Cosmetic Dentistry , Odontologia Integral e Implantes, Tijuana, Mexico

Condominio Paseo 1, Ave Paseo de los Héroes 9365, Suite - 407, Zona Rio, Tijuana, BC 22010, Tijuana, Mexico

Focus Area:

Dental Clinic | Dental Implants | Preventive Dental Care | Cosmetic Dentistry | Odontologia Integral e Implantes | Tijuana | Mexico
Odontologia Integral e Implantes Profile Overview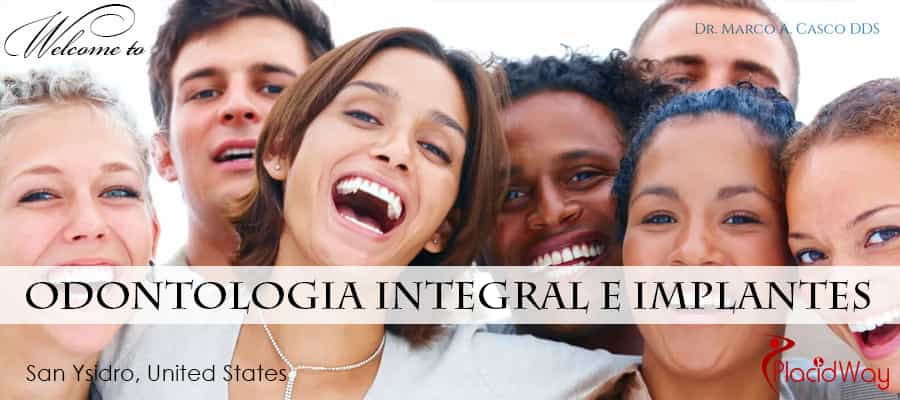 Cosmetic Dentistry and Preventive Dental Care at Odontologia Integral e Implantes, Tijuana, Mexico
Odontologia Integral e Implantes, located in Tijuana, Mexico was established with the motto "Everything that is good starts with a smile". The qualified and experienced staff of the clinic offers a comprehensive menu of dental treatments and different payment plan options at the patient's convenience along with a comfortable atmosphere to the patients during treatment.
Dental health and smile is the top priority of the clinic staffs as they dedicate their service in providing personalized and gentle to the patients in various dental procedures like complete exam and cleaning, a full-mouth restoration, or anything in between. The dental clinic provides exceptional care as they enhance the natural beauty of people's smile. The clinic is specialized in dental implants.
Odontologia Integral e Implantes is known for its Excellence in Patient Care, Quality, Convenience, and affordable Price. The clinic provides personalized oral health care while keeping the patient's individuality in mind. The goal of this excellent dental care unit is to improve and maintain the patient's oral health so that every person can smile with confidence.
Services offered by Odontologia Integral e Implantes are covered with guarantees. This shows the confidence of the dental staff as they treat all defects and problems that may be a consequence of our errors and are repaired right away without additional cost at the patient's end. The guarantee, however, does not include expenses for hotel, food, and fuel, to name a few.
Treatments and Procedures
Odontologia Integral e Implantes offers Cosmetic Dentistry to repair the wrong shape, crooked, stained, or chipped teeth. The expert cosmetic dentists treat the teeth with minimal methods using the latest techniques and the finest materials such as:
Dental Implants

Mini Implants

Crowns (Zirconia, Metal, Porcelain)

Bridges

Veneers

Teeth Whitening

Oral appliance therapy (sleep apnea / snoring)

Full mouth rehabilitation
Odontologia Integral e Implantes provide Preventive Dental Care for a healthy smile. Regular dental checkups diagnose oral cancer, gum disease, and tooth decay before they spread and become a problem.
Extractions

Partial Dentures

Full Dentures

Endodontic Therapy

Sinus Augmentation

Night Guards

Sealants

Orthodontic Treatments

Oral Surgery

Fillings
If you want to know more about Odontologia Integral e Implantes or want to request for any information, just click the contact tab below!

---
---