London Consulting Medical Center
Dentistry, ENT, Radiology, Obesity, London Consulting Medical Center, Abu Dhabi, UAE

Khalifa Bin Shakbout Street No. 10, Al Manaseer Villa No. 253 Al Bateen Abu Dhabi, Abu Dhabi, UAE

Specialty:

Dentistry, ENT, General Medicine, Heart Care/Surgery, Laparoscopic Surgery, Obesity/Bariatric Surgery, Radiology/CT Scans, Skin Care

Focus Area:

London Consulting Medical Center | Abu Dhabi | UAE | Dentistry | Obesity
London Consulting Medical Center Profile Overview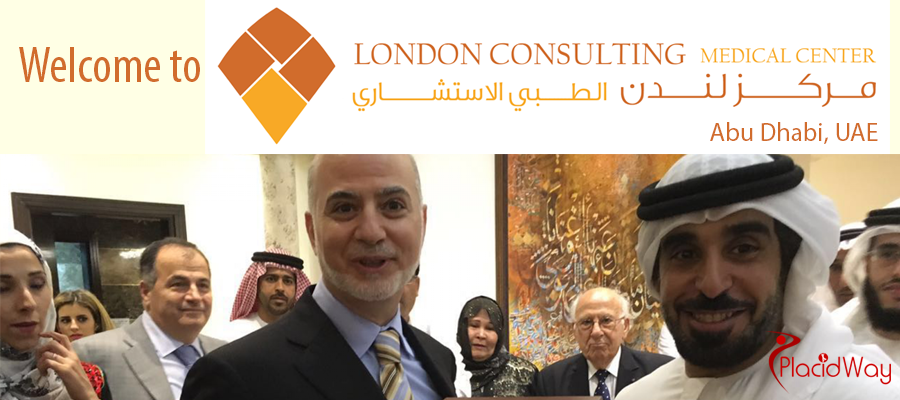 Welcome to London Consulting Medical Center
The London Consulting Medical Center is a hospital located in the very core of Abu Dhabi.
The LCMC hospital provides an array of different services and treatments to the entire family. The healthcare branch gives personal and general medical care in many fields of expertise, supported by the latest in healthcare technology.
The hospital provides some of the most professional doctors and medical staffers on the market, which is why it has an outstanding reputation and a list of satisfied clients and patients. LCMC approaches patient treatment in an advanced, intimate and more facilitated manner, offering you a sense of comfort and high-quality services at the same time.
Treatments and Procedures
Cardiology Clinic

Ear Nose Throat (ENT) Clinic

General Laparoscopic & Obesity Surgery

Obstetrics and Gynecology

Dental Clinic

Nutrition and Dietetics

Pharmacy

Radiology

General Practitioner

Dermatology

Internal Medicine

Psychiatry and Laboratory
For more information about the treatments and procedures offered by London Consulting Medical Center please contact us!

---
---
Reviews
Alneyadi

The operation was successful with Dr. Hekmat Matar

Google

Aug 26 2022

Mansori

I thank Dr. Hikma Matar for everything he did for us

Google

Oct 31 2022

Saeed

Thank you Dr.Hikmat Matar for everything I did Gastric bypass one of the best clinic in town. Great Job and amazing results

Google

Nov 01 2022
---
Dentistry Related Packages
Dentistry Related Experiences