Global Eye Clinic
Best Lasik Eye Surgery in Mumbai India at Global Eye Clinic
305-306, SHOPZONE, M.G.ROAD, GHATKOPAR WEST,NEXT TO BANK OF INDIA, MUMBAI 400086, INDIA MUMBAI IN-Maharashtra, Mumbai 400086, India

Specialty:

Eye/Lasik Care

Focus Area:

Best Lasik Eye Surgery in Mumbai India | Global Eye Clinic | Cornea Treatment | Vitreoretinal, Squint and Glaucoma Surgeries | Oculoplastic Treatment for Ocular Conditions | Corneal Transplant
Global Eye Clinic Profile Overview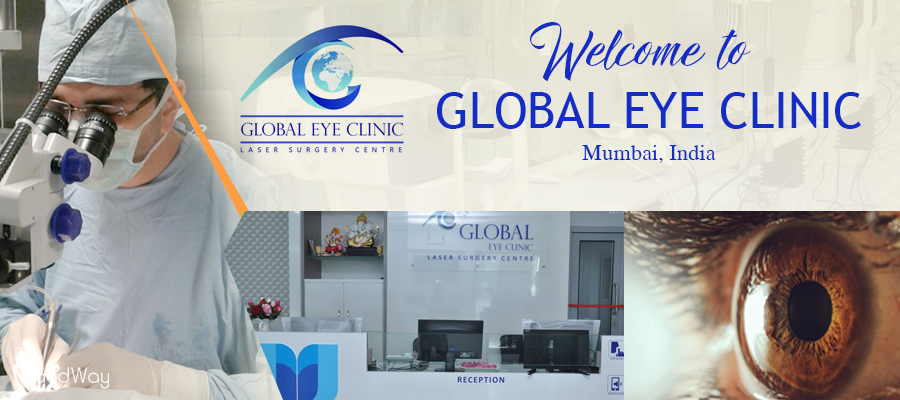 Global eye clinic, situated in Mumbai, the commercial capital of India, is a one roof solution for comprehensive eye care. The eye care clinic is known for its technology, doctors team, and infrastructure. It has a modular operation theatre with, AHU and HEPA filters making it ultra-safe and hygienic for domestic and international patients. The uniquely well-equipped eye care unit gets instant high-resolution images for the treatment procedure.
Experienced medical staffs of Global Eye Clinic ensure best patient care and remains committed to delivering best eye care for all. Every patient is given enough chair time with the doctor and counsellor or assistants to make sure proper eye care. The clinic staffs are trained in strong work ethics and maintain patient first attitude. Global Eye Clinic promises to provide best eye care with all abilities, passion and cutting-edge technology.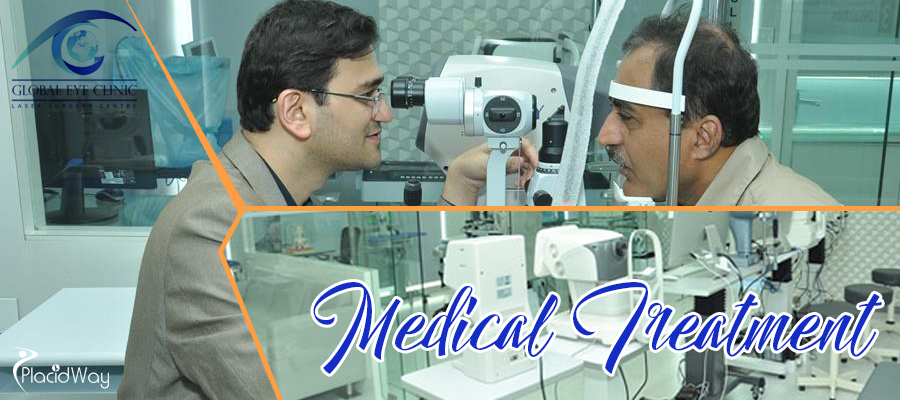 Lasik Care Treatments at Global Eye Clinic in Mumbai India
Microincision phacoemulsification with foldable IOL for cataract

Vitreoretinal surgeries

Cataract surgeries

Lasik surgeries

Glaucoma surgeries

Squint surgeries

Oculoplasty surgeries for ocular conditions

Sutureless corneal transplant

Why Choose Global Eye Clinic for Eye Treatment in Mumbai India?
High quality services with modern equipment and technology

Experienced and expert medical team

Leading laser technology

Guaranteed customer satisfaction

Modular operation theatre with, AHU and HEPA filters
If you want to know more about Global Eye Clinic and lasik care in Mumbai India or want to request for any information, just click the tab below:

---
---
Reviews
Saloni

Trust me when I say that Dr. Hardik is really the way out of the blurry world.

I got my Lasik surgery done at Global Eye Clinic last month and I would highly recommend Dr. Hardik without a second thought.

I was really sceptical because of all the myths around getting this surgery but he made sure that all my questions were answered with patience and I was comfortable throughout the surgery.

He talked me through the whole process and conversed with me during the procedure. This really calmed me down and instilled more confidence in the decision to go for it.

Google

Sep 30 2022

Dewang

If someone is looking for any treatment related to eyes, I strongly recommend to visit Global eye clinic. Doctor Hardik Parikh is one of the best eye surgeon in the city and Global eye clinic provides one of the best eye related treatment in the city. I have done my mothers Cataract surgery for both the eyes in Global Eye Clinic and I am very satisfied. Dr Hardik is very calm and gives personalised attention to each and every patient. The staff is also very courteous and OPD and OT both are very clean and hygienic.

Google

Sep 23 2022

Ignatius

I got my LASIK surgery done by Dr. Hardik last month. I highly recommend Global Eye Clinic, if you wish to get rid of refractive error.

Firstly, I got my corneal topography done to check eligibility for LASIK. Dr Hardik suggested that I would be eligible for LASIK and explained all the procedures and questions regarding the surgery. They offer three types of surgery, Standard LASIK, FEMTO LASIK and Customized FEMTO, all costing differently. I got FEMTO LASIK done as it was approved by my Group Medical Insurance.

The team handled the smooth Cashless reimbursement process. The surgery was successful and I thank Dr Hardik for not having to be dependent on my spectacles. The post recovery precautions and medication was explained and now I have 6/6 vision.

Overall, it was a best decision to get my LASIK surgery done from Global Eye Clinic.

Google

Sep 28 2022
---
Eye/Lasik-Care Related Packages
Eye/Lasik-Care Related Experiences