Marroquin and Sandoval Plastic Surgery Guadalajara
Guadalajara, Mexico
boulevard puerta de hierro 5150 tower C office 201

Focus Area: plastic surgery
Cosmetic surgery in Guadalajara, Mexico, Hair Implant, Regenerative Therapy in Guadalajara, Mexico, Marroquin & Sandoval Plastic Surgery, Guadalajara, Mexico
Profile

Cosmetic Reconstructive Surgery at Marroquin & Sandoval Plastic Surgery, Guadalajara, Mexico
Are you looking for comprehensive cosmetic and reconstructive plastic surgeries at Guadalajara, Mexico? Marroquin & Sandoval Plastic Surgery, situated in Guadalajara, Mexico offers world-class cosmetic procedures for the patients to regain their youth. The expert physicians at the clinic provide safe and assured treatment to meet the expectations of domestic and international patients. The look designing involves various stages of accuracy and planning. Experts at the clinic use modern and highly effective technology for plastic surgeries and cosmetic treats.
The team of this reputed cosmetology clinic makes you feel comfortable with yourself, keeping your health as the main focus area. The team provides best cosmetic surgical and therapeutic care at affordable rates to international patients. As a matter of fact, the medical center offers an incomparable level of care throughout the patients' medical journey.
Treatments and Procedures
Eyelid surgery

Facial Lifting

Elimination of bichat bags

Neck liposuction

Nose Surgery

Chin implant

Breast implant

Breast reduction

Reduction mammaplasty

Liposuction to the top

Mommy makeover

Tummy Tuck

Arm lift

Buttock implant

Calf implants

Gynecomasty

Botox
Before and After Plastic Surgery Procedures at Marroquin and Sandoval Plastic Surgery Guadalajara Mexico
Check before after image of plastic surgery procedures available at Marroquin and Sandoval Plastic Surgery Guadalajara Mexico. Feel free to discuss with top surgeon in this clinic to get more information about the procedure:
Before and After Brazilian Butt Lift

Before and After Breast Augmentation

Before and After Rhinoplasty

Before and After Tummy Tuck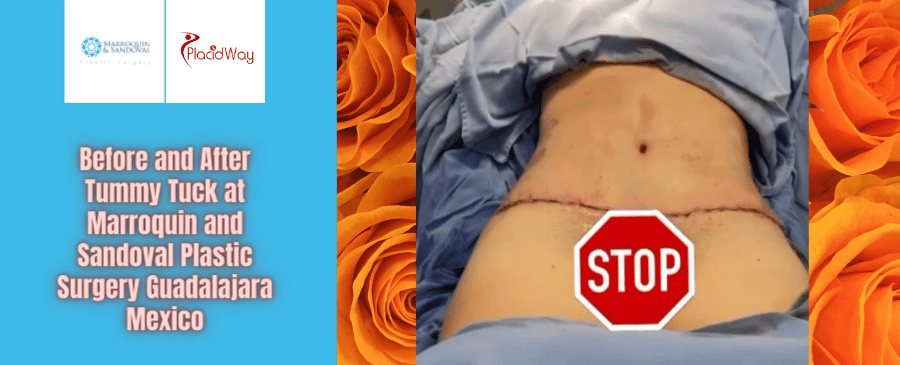 If you want to know more about Marroquin & Sandoval Plastic Surgery, Guadalajara, Mexico or want to request for any information, just click the tab below!