Advanced Fertility Center Cancun
Advanced Fertility Center Cancun - Best IVF Clinic in Mexico
Av. Tulum, Lt 3, Manzana 1, Supermanzana 9 Cancun Quintana Roo, Cancun, Mexico

Specialty:

Fertility Treatment, Infertility/IVF

Focus Area:

Advanced Fertility Center Cancun | IVF | Egg Donation | Cyropreservation | ICSI | Assisted Hatching | Mini IVF | Cancun | Mexico
Advanced Fertility Center Cancun Profile Overview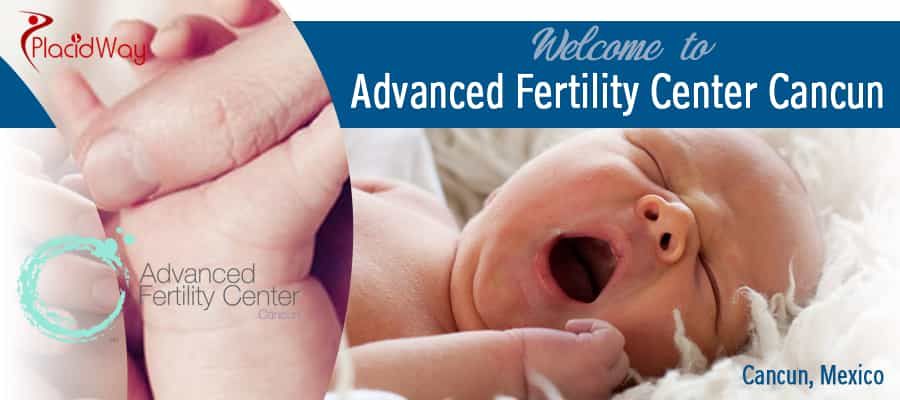 Advanced Fertility Center in Cancun, Mexico
At Fertility Center Cancun, we take immense pride in our team of assisted reproduction specialists who are national leaders in the field of fertility treatments. Our doctors are among the most skilled in Mexico, with extensive experience that spans over fifteen years worldwide. We are a proud member of the Latin American Assisted Reproduction Network (Red-LARA) and have received medical training at prestigious international institutions. Over the years, our infertility clinic has provided hope and solutions to countless couples struggling with fertility issues.
Cancun's Premier Destination for Infertility Solutions
Fertility Center Cancun stands as the premier destination for individuals and couples seeking effective solutions to infertility in Cancun, Mexico. Our dedicated team of fertility specialists combines compassion, expertise, and cutting-edge technology to offer you the best chance of realizing your dream of parenthood. With a focus on personalized care and a commitment to excellence, we have earned our reputation as a trusted and leading fertility center in the region.
When it comes to fertility treatment in Cancun, Mexico, Fertility Center Cancun is synonymous with exceptional expertise. Our team of experienced doctors, led by Chief Executive Officer and Medical Director Dr. Jose Eligio Gaytan Melicoff, specializes in assisted reproduction. Dr. Eduardo Manuel Espadas Reyes and Dr. Azul Estefanía Torres Rivera, both assisted reproduction specialists, complement our skilled medical staff. Together with Moreno Barragan Cecilia Elena, who oversees our Andrology and IVF Laboratory, our experts are dedicated to providing comprehensive and effective fertility care.
At Fertility Center Cancun, we are committed to staying at the forefront of fertility treatment technology and innovations. We understand that advances in medical science can make a significant difference in the success of fertility treatments in Cancun. That's why we continuously invest in state-of-the-art equipment and stay updated on the latest breakthroughs. Our commitment to innovation is aimed at increasing the chances of a successful pregnancy for our patients.
Fertility Center Cancun boasts exceptional expertise in a wide range of fertility treatments in Cancun, Mexico, including IVF, Mini-IVF, ICSI (Intracytoplasmic Sperm Injection), PGD (Preimplantation Genetic Diagnosis), Egg Donation, Cryopreservation, Natural Cycle IVF, and Assisted Hatching. Whether you require the precision of ICSI or the genetic screening capabilities of PGD, our center is equipped with state-of-the-art technology to deliver the highest level of care. We understand that every patient's journey is unique, and our tailored approach ensures that you receive the most suitable treatment to increase your chances of achieving a successful pregnancy.
A Trusted Global Fertility Destination
Fertility Center Cancun has earned the trust of patients worldwide, thanks to our commitment to excellence and adherence to international standards. We are proud members of RedLARA, and we hold certifications from ASMR, AMMR, and the Canadian Healthcare Council. Our international recognition is a testament to our dedication to providing world-class fertility services. Our in vitro fertilization treatments have achieved remarkable success rates, surpassing 60%, even for patients who have previously experienced recurrent unsuccessful treatments.
In Cancun, we take pride in our commitment to excellence in fertility treatments. Fertility Center Cancun is dedicated to offering comprehensive fertility solutions with a focus on achieving successful outcomes. We understand the importance of family, and our mission is to help individuals and couples overcome infertility challenges to create the families they've always dreamed of. Our commitment is to identify the root causes of infertility and provide tailored treatments to fulfill your dream of having a baby. Time is of the essence, so don't hesitate to contact our experienced fertility doctors today.Click contact us button below to schedule your consultation today!

---
---