Paras Cancer Center
Cancer Treatment in India, Best Cancer Treatment, Cancer Diagnosis, Oncologists in India, Paras Cancer Center, Gurgaon, India

C-1, Sushant Lok- 1, Sector-43, Phase- I, Gurgaon, Haryana 122002 (INDIA), India

Specialty:

Cancer Treatment, ENT, Gynecology Treatment, Organ Transplant, Urology

Focus Area:

Cancer Treatment | Cancer Diagnosis | Oncology | Paras Cancer Center | Gurgaon, India
Paras Cancer Center Profile Overview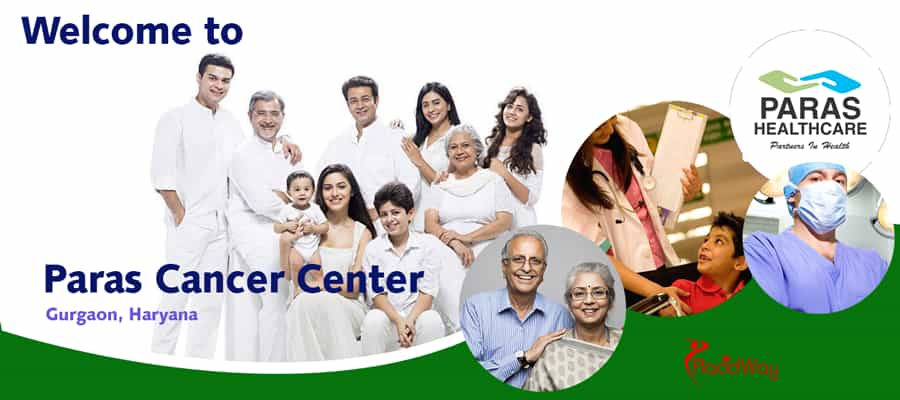 World-class Cancer Treatment at Paras Cancer Center, Gurgaon, India
Paras Cancer Centre, located in Gurgaon, India is one of the superior cancer treatment centers in Asia supported by a team of specialized and experienced oncologists of national and international repute. The center has facilities to treat virtually every type of cancer known from the most common to the rarest forms of the disease. It also provides innovative treatments and services for cancer diagnosis, pain reduction methods and promote healing after the treatment. The team of medical, surgical, radiation oncologists at Paras Cancer Center are qualified and experienced in the field of oncology and work in cohesion with the specialists of other departments to ensure best comprehensive care to the patients.
Paras Cancer Centre provides cutting edge treatment with exceptional patient outcomes with excellent treatment results and surgical excellence. The center is equipped with all modern amenities to treat cancers of the head and neck, mouth, oral cavity, stomach, endocrine system, hepatobilliary system, digestive system and the excretory area along with blood.
Treatments and Procedures
Bone Marrow Transplantation

Cardiac Oncology

Familial Cancer Genetics Screening and Counseling

Palliative Care

Radiation Therapy such as Gamma Knife Radiosurgery

High Dose Rate (HDR) Brachytherapy

Intensity-Modulated Radiation Therapy (IMRT)

Intraoperative Radiation Therapy (Both With HDR And Linear Accelerator)

Intravascular Brachytherapy

Low Dose Rate Brachytherapy for Ocular Melanoma

Permanent Prostate Brachytherapy

Small Field Conformal Radiation Therapy
If you want to know more about Paras Cancer Center or want to request for any information, just click the contact tab below!

---
---