Teknon Medical Center
Barcelona, Spain
Carrer de Vilana, 12, 08022 Barcelona

Focus Area: Teknon Medical Center | Oncology | Cardiology and Cardiovascular Surgery | Traumatology | Aesthetic/Plastic Surgery | Neurosurgery | Barcelona | Spain
Teknon Medical Center, Oncology in Europe, Cardiology and Cardiovascular Surgery, Traumatology, Plastic Surgery in Barcelona, Spain, Neurosurgery, Barcelona, Spain
Profile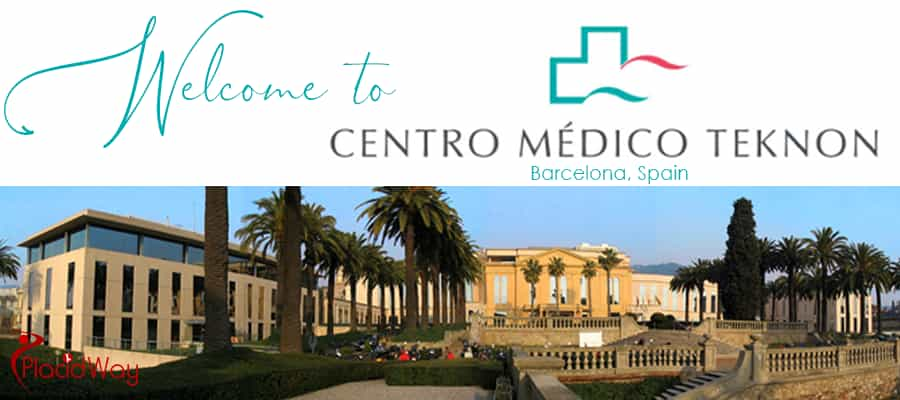 Specialized Treatment Solutions at

Teknon

Medical Center, Barcelona, Spain
Teknon Medical Center is one of the leading hospitals in the European private healthcare sector located in the heart of Barcelona. The medical center aims to provide the finest medical services to the patients and ensure the excellence of care and compassionate attention.
The hospital has more than 400 specialties of international standard, and more than 2000 medical professional working day in and day out for the patient care. It offers all medical and surgical specialties, including the minimally invasive approach and maximum precision. The center is super-specialized in Oncology, Cardiovascular Medicine and Neurosurgery.
The center follows a meticulous culture of quality management with an objective to provide the best treatment and patient satisfaction with the highest standards of safety. The treatment facilities of Teknon have archived prestigious accreditation from the US Joint Commission International as well as from inpatient acute care centers of the Generalitat of Catalonia. This achievement is the result of the excellent quality management model that has earned a distinction to Teknon Medical Center.
The qualified and expert medical staff of Teknon offers utmost and care services in a setting that combines individual attention with the full support of the latest health technology. Continuous innovation and introduction of the latest advances by the Teknon specialists involved in research projects have made this achievement possible.
Treatments and Procedures
Adult Haematology

Allergy Studies

Anaesthesiology and Pain Therapy

Andrology

Assisted Reproduction

Bloodless Medicine and Surgery

Cardiology

Cardiovascular Surgery

Dermatology

Endocrinology and nutrition

Endoscopy unit

Excess Weight and Obesity Unit

Gastroenterology

General adult surgery

General and Internal Medicine

General Paediatric Surgery

Gynaecology and Obstetrics

Nephrology

Neurology

Neurosurgery

Oncology

Ophthalmology

Otorhinolaringology

Paediatrics

Percutaneous surgery

Physiotherapy and rehabilitation

Plastic and reparative surgery

Pneumology

Prostate cancer

Radio-oncology

Rheumatology

Thoracic surgery

Trauma - Adult and Paediatric Orthopaedic Surgery

Urology

Vascular surgery
If you want to know more about Teknon Medical Center, Barcelona, Spain or want to request any information, just click the contact tab below!
Details
Why Should You Choose

Teknon

Medical Center?
The specialized hospital offers bright rooms with air conditioning, television and all required medical equipment. The health center is equipped with 211 single private rooms, 19 suites, and 10 incubators. The hospital surgical area has 20 operating rooms equipped with the latest technologies that perform more than 22,000 surgical operations every year. The Day Hospital, equipped with 31 rooms, accommodated patients to stay at the hospital for treatment during the day and return home at night. The Hospital ICU (Intensive Care Unit) has 14 cubicles for both children and adults. Teknon Medical Center is operated by more than 400 doctors from all medical and surgical specialties for adults and children.
All services rendered by expert medical staffs are interconnected through internal circuits that are exclusive for patient use. The Health Centre is made up of 2 buildings with 150 doctor's offices. It has a direct connection with the main building and also a direct entry from the parking garage.
The Diagnostic Services perform up to 145,000 diagnostic tests every year. The sub-units are:
Diagnostic Imaging

Laboratory

Other additional tests
The Emergency Department of the hospital remains open 24 hours a day and 365 days a year. A team of outstanding medical professionals offers state-of-the-art technology to respond quickly, effectively and safely to around 270 emergency cases every day on an average.
The Teknon Club offers first-class quality and personalized service along with a pleasant, exclusive and personalized stay to patients
It pays attention to minute patient details in order to offer the highest levels of comfort and satisfaction during the time a patient stays at the center.
The Club Teknon services are:
Convenience

Personalized service

Personal grooming

Transport

Accommodation

External care

Barcelona tour
For more information about the treatments and procedures offered by Teknon Medical Center, please click the contact button below!
Qualifications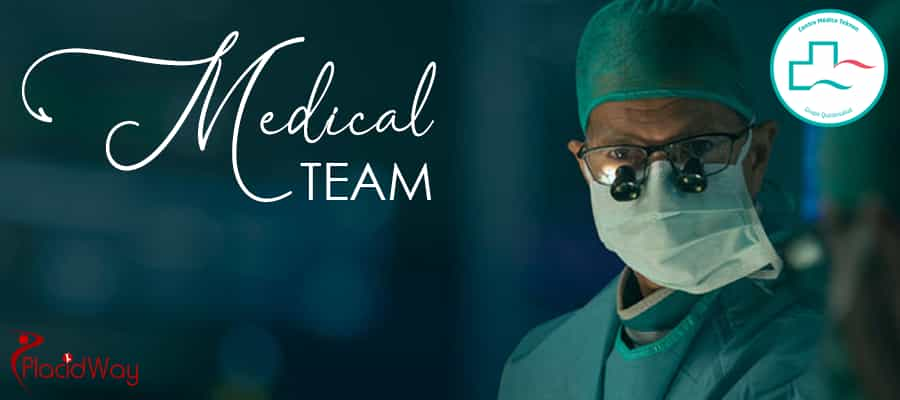 Medical Team
The medical team of Teknon Medical Center consists of more than 400 top-ranked specialists practicing in the hospital campus. All medical staff is internationally trained in their respective fields. They have the ability to attend patients in various languages. The hospital is operated by more than 2,000 professionals devoted to medical care, comfort and personalized service to the patients.
Teknon Medical Staff covers all medical and surgical specialties, including Oncology, Cardiology and Cardiovascular Surgery, Traumatology, Maxillofacial Surgery, Aesthetic/Plastic Surgery, and Neurosurgery.
For more information about the treatments and procedures offered by Teknon Medical Center, please click the contact button below!
Destination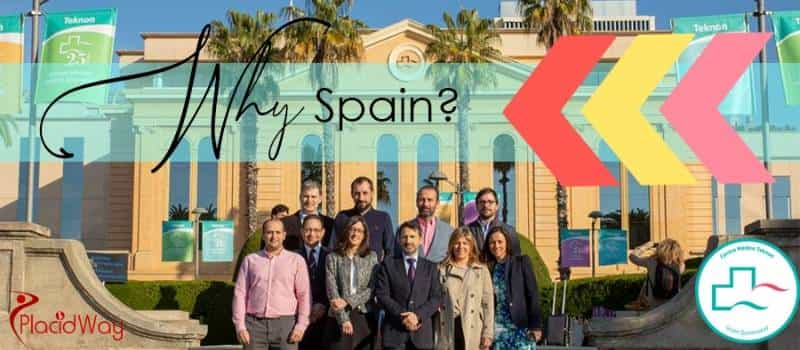 Why Should You Choose Barcelona, Spain For Your Medical Treatments?
Teknon is situated at the heart of Barcelona, in a residential area and surrounded by gardens. It is a highly appealing tourist destination enjoying international renown thanks to its many attractions, such as its architecture, traditional cuisine, and Mediterranean weather. Barcelona is known for its jaw-dropping architecture, Mediterranean atmosphere, and mouth-watering tapas. People visiting Barcelona falls in love with the Sagrada Familia, hidden gems of the Gothic Quarter, contemporary art, and collection of the Joan Miro museum and the culinary legacy of Ferran Adria. Barcelona is rich in religious symbolism intertwined with themes of nature and unusual geometric forms.
The cost of living in Spain is relatively lower than in many European countries. One can save a lot on healthcare costs and get quality treatment abroad at affordable packages.
For more information about the treatments and procedures offered by Teknon Medical Center, please click the contact button below!