Dr. Tolga Yener Clinic
Dr. Tolga Yener Clinic, Plastic Surgery in Istanbul, Turkey, Non-invasive Cosmetic Treatments, Aesthetic Surgery, Cosmetic Surgery in Istanbul, Turkey, Hair Transplantation, Breast Augmentation, Breast Reduction, Gynecomastia, Face Lift, Liposuction Istanbul, Turkey

Rumeli Caddesi Villa Ishani No: 6, Block B Floor 1 No: 4, Istanbul, Turkey

Specialty:

Anti Aging, Cosmetic/Plastic Surgery, Hair Transplantation, Skin Care

Focus Area:

Dr. Tolga Yener Clinic | Plastic Surgery in Istanbul, Turkey | Non-invasive Cosmetic Treatments | Aesthetic Surgery | Cosmetic Surgery in Istanbul, Turkey | Hair Transplantation | Breast Augmentation | Breast Reduction | Gynecomastia | Face Lift | Liposuction | Istanbul | Turkey
Dr. Tolga Yener Clinic Profile Overview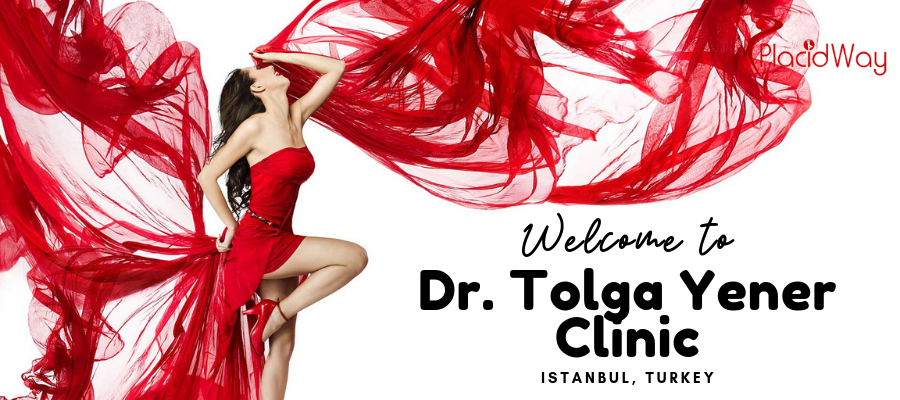 World-class Cosmetic Treatment at Dr. Tolga Yener Clinic, Istanbul, Turkey
Are you looking for comprehensive cosmetic and reconstructive plastic surgeries at Istanbul, Turkey? Dr. Tolga Yener Clinic, situated in Istanbul, Turkey offers world-class cosmetic procedures for the patients to regain their youth. The expert physicians at the clinic provide safe and assured treatment to meet the expectations of domestic and international patients. The look designing involves various stages of accuracy and planning. Experts at the clinic use modern and highly effective technology for plastic surgeries and cosmetic treats.
Dr. Tolga Yener is the owner of this exclusive aesthetic clinic. An alumnus from the French Department of Ankara Anatolian High School, Dr. Togla graduated from Ankara University Faculty of Medicine in 1998. With Plastic Reconstructive and Aesthetic Surgery specialty training from the Mersin University Faculty of Medicine, Dr. Togla serves his patients in his private practice at Dr. Tolga Yener Clinic. The team of this reputed cosmetology clinic makes you feel comfortable with yourself, keeping your health as the main focus area. The team provides the best cosmetic surgical and therapeutic care at affordable rates to international patients. As a matter of fact, the medical center offers an incomparable level of care throughout the patients' medical journey.
Treatments and Procedures
PLASTIC SURGERY
Facial Aesthetics
Nose Aesthetics

Eyelid Aesthetics

Cheek Thinning / Bishectomy

Chin Aesthetics

Face Lift

Ear Aesthetics
Breast Aesthetics
Breast Augmentation

Breast Reduction

Breast Lift

Gynecomastia
Body Aesthetics
Abdominal Stretching

Liposuction

Hip Shaping

Arm Lift

Leg Stretching
AESTHETIC SURGERY
Botulinum Toxin Applications

Filling Applications

PRP Platelet-rich plasma

Needle Radiofrequency-Golden Needle

Aqua peel

Mesotherapy
HAIR TRANSPLANTATION
If you want to know more about Dr. Tolga Yener Clinic or want to request for any information, just click the contact tab below!

---
---
Anti-Aging Related Packages