Selda Center
Selda Hair Center - Aesthetic Surgery in Istanbul Turkey
Merkez, Abide-i Hürriyet Cd No:103, 34380 Istanbul Sisli, Istanbul, Turkey

Specialty:

Anti Aging, Cosmetic/Plastic Surgery, Hair Transplantation, Skin Care

Focus Area:

Selda Center | Hair Transplant | Plastic Surgery | FUE | FUT | DHI | Rhinoplasty | Gynecomastia | Breast Augmentation | Botox | Aesthetic Treatments in Istanbul Turkey
Selda Center Profile Overview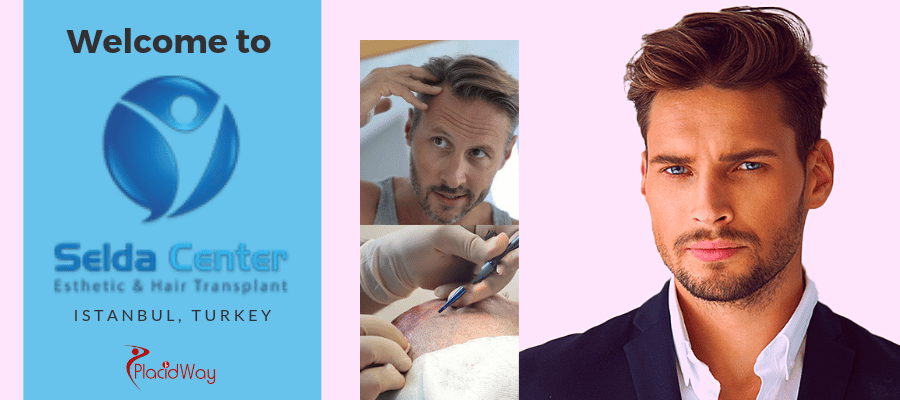 Selda Center- Best Hair Transplant and Plastic Surgery Center in Istanbul Turkey
Selda Center brings the most advanced solutions for Hair Transplant and Plastic Surgery procedures in Istanbul, Turkey. People from different parts of the world visit here to get the best-in-class hair transplant and plastic surgery facilities at an affordable price. Their goal is to provide a service extending beyond what is expected through strength drawn from their experience. They are dedicated to ensure every patient feels safe in a friendly environment during their treatment period by the best teams and experts.
Selda is serving long years at the sector of Healthcare Tourism and their solutions are effectively meeting strong demand of hair transplant and aesthetic procedures from both local, national and international patients. The core service of Selda values both to domestic and foreign patients by maintaining quality, development, trust, team spirit, integrity and no compromise of loyalty.
Treatments and Procedures offered by Selda Center in Istanbul Turkey
Hair Transplant:
FUE

DHI

PRP

Beard Transplant

Eyebrow transplant

Mesotherapy
Plastic Surgery:
Breast augmentation, reduction and uplift

Rhinoplasty

Abdominal, arm and thigh stretching

Vaser liposuction

Butt prosthesis

Six-pack

Gynecomastia

Neck lift

Genital surgery

Botox-filling
Why Choose Istanbul, Turkey for Plastic Surgery or Hair Transplants?
Istanbul, Turkey is a popular destination for plastic surgery and hair transplants for a number of reasons. First and foremost, the city is home to some of the world's most experienced and skilled surgeons. These surgeons have been trained at the world's finest institutions and have years of experience performing a variety of procedures.
In addition, the cost of plastic surgery and hair transplants in Istanbul is significantly lower than in most developed countries. This is due to the lower cost of living in Turkey as well as the fact that the country does not have the same licensing and regulatory costs as developed nations. Finally, Istanbul is an incredibly beautiful city, with a rich history and culture that make it an ideal destination for those looking to improve their appearance. Whether you are looking for a face-lift, breast augmentation, or hair transplant, Istanbul is an excellent choice.
Book Appointment for Cosmetic Surgery or Hair Treatments in Istanbul Turkey
Istanbul, Turkey is a world-renowned destination for cosmetic surgery and hair treatments. With its skilled surgeons and luxurious spas, Istanbul offers the perfect setting for anyone looking to improve their appearance. From breast augmentation to hair transplants, Istanbul has a treatment to suit every need. And with its competitive prices and convenient location, Istanbul is the perfect place to book an appointment for cosmetic surgery or hair treatments. So don't wait any longer, book your appointment today and start looking and feeling your best.
For more information about hair transplant and plastic surgery procedures by Selda, click the button below!

---
---