Corfu Medical Services
Athens, Greece
Cavos Lefkimmi Corfu 49080 Greece, Athens

Focus Area: Corfu Medical Services | Athens | Greece | 24/7 Professional Medical Services | General Medicine | Microbiol Analysis | First Aid | Trauma Surgery | Medical Imaging | Hair Restoration | Hair Transplant | Aesthetical Surgery
Corfu Medical Services, Athens, Greece, 24/7 Professional Medical Services, General Medicine, Microbiol Analysis, First Aid, Trauma Surgery, Medical Imaging, Hair Restoration, Hair Transplant in Greece, Aesthetical Surgery in Greece
Profile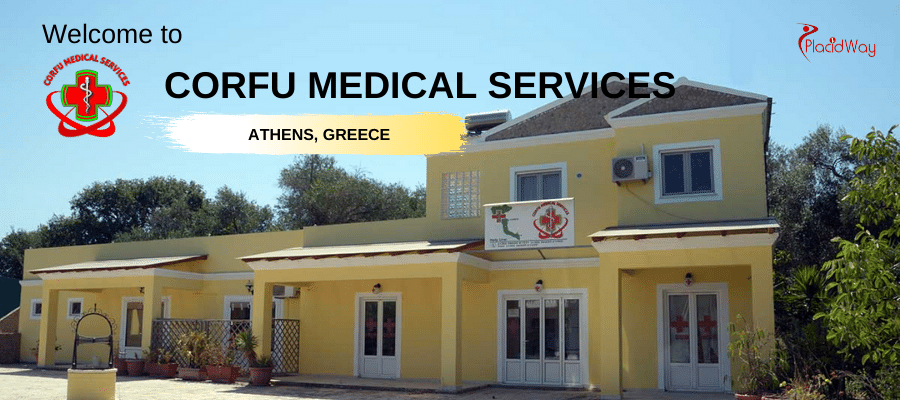 Discover Best Aesthetic and General Treatment at Corfu Medical Services, Athens, Greece
Corfu Medical Services, located in Athens, Greece, is a popular treatment center with several treatment options under a single roof. The professional team of the center is highly experienced and trained in offering the best services to the patients. The medical staffs and the operation executives make sure that everything starting from receiving the patient, assessing the problem and care and attention should be an extraordinary experience for the patient. Corfu Medical Services offer professional medical services every minute of the day without a day's holiday. Services include general medicine, trauma care, first aid, hair transplant, and aesthetical surgery.
Greece is always a popular destination for people all around the world. It is, in fact, one of the most attractive tourist spots across the globe. For patients choosing aesthetic surgery or hair transplant, Athens is a beautiful place to choose. Corfu Medical not only offers the best treatment facilities but also allows seeing the beautiful city. Patients coming to Corfu for medical treatment get the best medical tourism experience.
Treatments and Procedures:
24/7 Professional Medical Services
General Medicine
Visits and Nursery at Home
Patient Transfer Services
Microbiol Analysis - Testing Arrangement
First Aid
Trauma Surgery
Medical Imaging - Diagnostic Arrangement
Hair Restoration/Hair Transplant
Aesthetical Surgery
If you want to know more about Corfu Medical Services or want to request for any information, just click the contact tab below!