Modern Rhinoplasty and Otoplasty Surgery in Greece
Package price starting from:
$5470
Treatment:
Cosmetic/Plastic Surgery, Ear Surgery
Focus Area:
Rhinoplasty | Nose Job| Cosmetic Surgery Treatment | Otoplasty Surgery | Ear Lobe Repair | Synergy Plastic Surgery Center| Thessaloniki, Greece
---
Otoplasty and Rhinoplasty in Synergy Plastic Surgery Center

Modern Rhinoplasty Surgery
& Otoplasty Surgery in Greece

You are closer to your perfection!
Synergy Greece can give you
the perfect ear and nose shape!
Synergy Plastic Surgery Greece offers its most modern Rhinoplasty and Otoplasty Surgeries to make you look more beautiful than ever, enhancing your natural beauty. 
Rhinoplasty and Otoplasty in Greece fix imperfections, deformities, and disfigurations of the nose and ears. Choose this surgery if you are are unhappy with the shape of your nose or ears, and choose to change your appearance in Greece by accessing this package specifically designed for you!.

The experienced Cosmetic Surgeons of Synergy perform Rhinoplasty in Greece to improve not only the appearance of the nose, but also the proportion and structure imbalances. Lab testing is required before rhinoplasty, so the optimal procedure and the physical health of the patient can be achieved.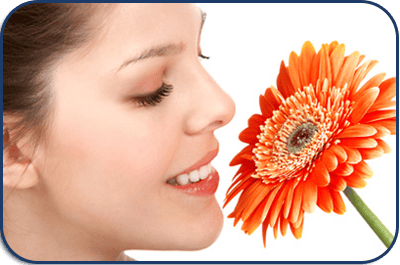 Nose surgery in Greece at Synergy is performed by closed or open procedure and after completion, the nasal tissues are replaced and incisions are closed with advanced suturing material so that no scars will be visible after healing.
The swelling usually lasts only a couple days after which the end results can be fully seen.

Otoplasty or more commonly known as Ear Surgery corrects prominent, large, or malformed ears. Synergy's top cosmetic surgeons use new methods for ear surgery, with no skin cut nor cartilage changing during the process.
Instead, a thread is placed under local anesthesia using a specially designed needle. This means that you are allowed to go home right away and quickly return to your social activities the next day.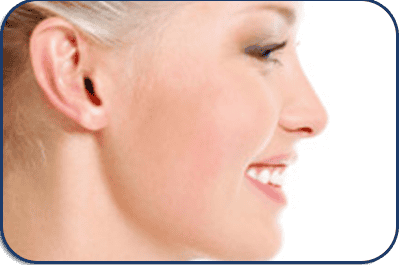 Following ear surgery you will not experience bruising or edema formation. A headband is used in the process and the single wounds you may experience are needle stitches on the back of your ear, which are very small, heal quickly and ultimately become invisible.
The end result will be an ear that looks natural, beautiful and with no traces what so ever of the surgery.
Benefits of Ear & Nose Surgery in Greece

The advantages of Otoplasty and Rhinoplasty in Greece are that the two cosmetic surgeries are:
Easy to perform by our skilled cosmetic surgeons

Benefit from fast recovery time (no hospital admission required) and...

NO scars after healing!
Package Cost for Rhinoplasty and Otoplasty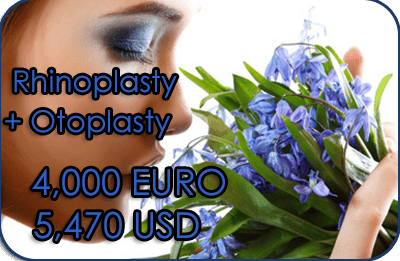 Package includes: 
1 night stay at Synergy Clinic
Anesthesiologist fees
Garments
Nursing & Medication
Why Choose Ear & Nose Surgery in Greece at Synergy?

Unique synergical method combination for ear and nose surgery

Best level of health care provided by experts in the field

Safety and balanced aesthetic Surgical Procedures

Worldwide Recognized Doctors, waiting to assist you with your cosmetic enhancement for a natural look!

Synergy Plastic Surgeries in Greece offers Rhinoplasty and Otoplasty surgeries at the highest standards in the field!
For more info, click the button below!


Related Experiences:
Plastic Surgery in Santo Domingo, Dominican Republic
Eyelid Surgery in Istanbul, Turkey
Eyelid Surgery in Turkey
Plastic Surgery in Bangkok, Thailand
Plastic Surgery in Sakarya, Turkey
Mommy Makeover in Nuevo Progreso Mexico
---