IMC Intermed-Consult
World-Class Hospital in Frankfurt, Germany by IMC
, Frankfurt, Germany

Specialty:

Anti Aging, Cancer Treatment, Cosmetic/Plastic Surgery, ENT, Eye/Lasik Care, Fertility Treatment, Gynecology Treatment, Heart Care/Surgery, Neurology, Obesity/Bariatric Surgery, Organ Transplant, Orthopedic/Knee Surgery, Rehabilitation, Robotic Surgery, Skin Care, Spine Care/Surgery, Urology, Vascular Surgery

Focus Area:

Heart Surgery | Cosmetic Plastic Surgery | Orthopedic Surgery Clinic | Lasik Eye Surgery | Obesity Surgery | Urology | Sports Medicine | Cancer Treatment | Frankfurt, Germany
IMC Intermed-Consult Profile Overview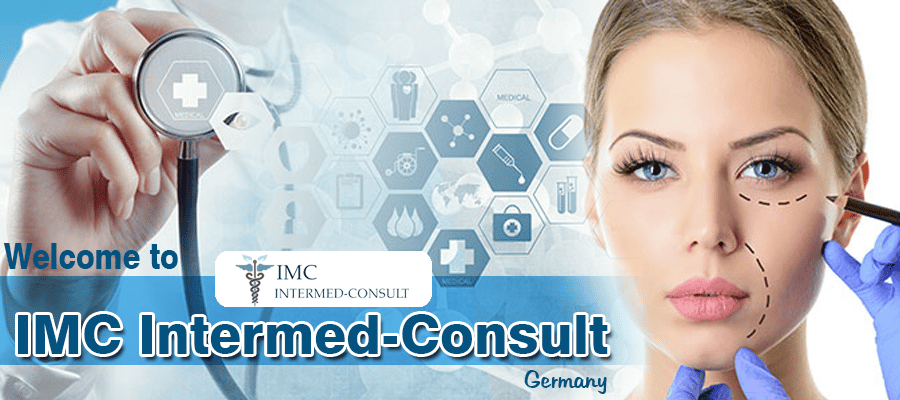 Welcome to IMC Intermed-Consult
IMC Intermed-Consult, located in Frankfurt, Germany, is one of the top healthcare service providers for international patients who look for first-class medical care in Germany. Thank to the company's widespread network, patients have access to the best medical experts, diagnostics and treatments meeting the highest quality standards.
IMC Intermed-Consult was founded by Jochen Badouin, M. D., a renowned and highly experienced medical doctor and healthcare specialist who has had various leading positions for more than 20 years. The company's professional medical team carefully evaluates the medical data of each patient, so there is no need of an intermediate step via semi-professional agencies.
The company has integrated the "International Diagnostic Center Frankfurt" as exclusive partner, which gives them the possibility to perform most of the needed diagnostic procedures, eliminating the time-consuming appointments for a series of external diagnostics.
IMC Intermed-Consult offers guidance throughout the patient's entire medical pathway, starting with case assessment and diagnostics, up to first class treatment and rehabilitation.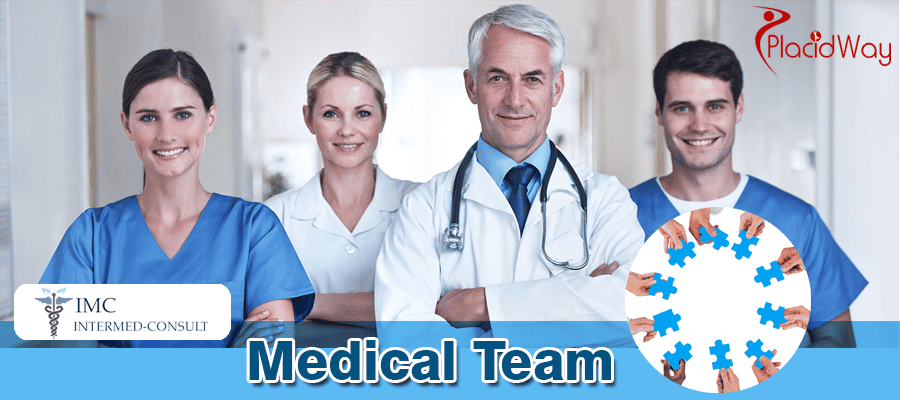 Medical Team
Dr. med. Jochen Badouin - President & CEO, General Practitioner
Dr. med. Robert Asmar - Diagnostic Imaging
Dr. med. Julia Berkei - Aesthetic Medicine
Prof. Dr. med. Peyman Hadji - Reproductive Medicine
Prof. Dr. med. Elke Jäger - Oncology / Hematology
Priv.-Doz. Dr. med. Ralf-Christian Lerche - Ophthalmology / Refractive Surgery
Prof. Dr. med. Markus Schofer - Orthopedic Surgery / Sports Medicine
Prof. Dr. med. Horst Sievert - Interventional Cardiology
Prof. Dr. med. Till Sprenger - Neurology
Prof. Dr. med. Timo Stöver - Cochlear Implants / Head & Neck Surgery
Prof. Dr. med. Rudolf Weiner - Bariatric Surgery

Treatments and procedures
Neurology & Neurosurgery
Orthopedics & Traumatology
Heart & Vascular
Cancer Treatment
Aesthetic Medicine
Obesity Treatment
Reproductive Medicine
Urology & Gynecology
Diabetes & Metabolism
Gastroenterology
Opthalmology & LASIK
Non-medical services
Visa support
To enter Germany you will need an official invitation by the hospital or medical center where you will undergo the treatment. Intermed-Consult will assist each patient in obtaining this invitation and speeding up the visa processing. Because the company is affiliated with the International Diagnostic Center Frankfurt, they can issue an invitation letter, therefore saving precious time.
Travel planning
Booking flights, renting cars, caring for train tickets or booking a hotel room - these all can be done by the company's experienced professional travel managers.
Accommodation
Intermed-Consult works with a wide range of hotels, so you can choose whatever type of accommodation suits you, from 3-star Apartment Hotels up to luxury 5-star Premium Hotels, at special prices.
Transportation
The company offers transportation services to and from the airport, hotel and hospital.
Translation
Do not worry about the language barrier. The company's experienced interpreters will be by your side during all appointments and examinations. Certified medical translators can also translate your medical documents into English or German for evaluation purposes by our doctors.
Second Medical Opinion
If you have already received a diagnosis in your home country but you need an opinion from another specialist, you can get a second opinion from Intermed-Consult's medical experts.
Follow-up Service
Intermed-Consult's services do not end once you get back home. The company's experts will ensure that the ongoing care in your home country is properly implemented.
VIP Services
The patients who need a maximum comfort, can benefit from the tailor-made Special VIP Services, which include a personal and discrete 24-hour VIP limousine shuttle service, all-around attendance for their relatives and friends or helicopter transport service.
Air Ambulance Arrangements
If the patient's health condition does not allow traveling distances without having medical assistance, Intermed-Consult can offer ambulance flights.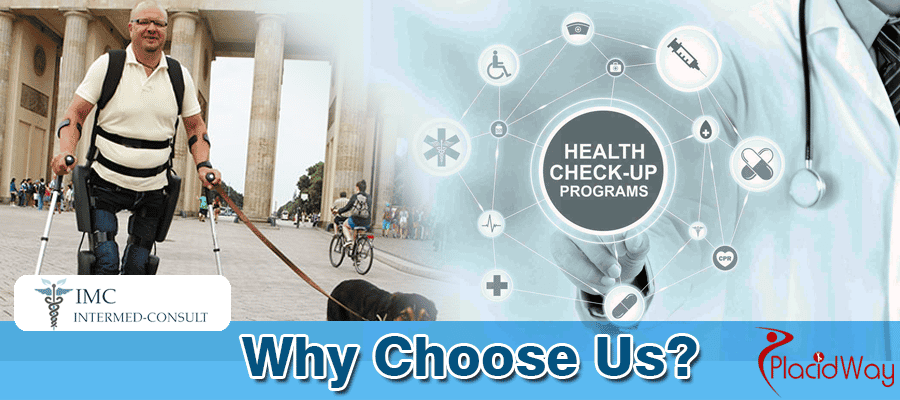 Why choose us?
Each single inquiry will be personally evaluated by our medical doctors and experts
State-of-the-art diagnostics
Most innovative therapies
Latest medical technology
Permanently up-to-date with the current state of research in medical sciences
Network of academic and clinical experts
Why choose Germany?
The perfect cooperation between research, science, hospitals and industry at regional and national level has made Germany one of the medical destinations with the highest standards of healthcare in the world. Thousands of patients from all over the world travel to Germany each year for medical care. The country has more than 1,000 public-sector hospitals, 30 university hospitals and 600 private hospitals and clinics.
Doctors with outstanding qualifications, excellent diagnostic facilities, highly specialized nursing staff and a superb medical infrastructure constitute the international acknowledged Medical Excellence of Germany.
If you want to find out more about the treatments and procedures offered by IMC Intermed-Consult or if you need a FREE quote, please contact us!

---