SAL Hospital
Heart Surgery, Neurosurgery, Knee Replacement, Hip Surgery, Eye Lasik, Face Lift, Breast Augmentation, Dental Implants, Vascular Surgery, Ahmedabad, India

Opp. Doordarshan, Drive-in Road , Ahmedabad, India

Specialty:

Anti Aging, Cancer Treatment, Chronic Diseases, Cosmetic/Plastic Surgery, Dentistry, ENT, Executive Healthcheck, Eye/Lasik Care, Fertility Treatment, General Medicine, General Surgery, Gynecology Treatment, Heart Care/Surgery, Laparoscopic Surgery, Laser Surgery, Neurology, Organ Transplant, Orthopedic/Knee Surgery, Skin Care, Spine Care/Surgery, Urology, Vascular Surgery

Focus Area:

Heart Surgery | Neurosurgery | Knee Replacement | Hip Surgery | Eye Lasik | Face Lift | Breast Augmentation | Dental Implants | Vascular Surgery | Ahmedabad, India
SAL Hospital Profile Overview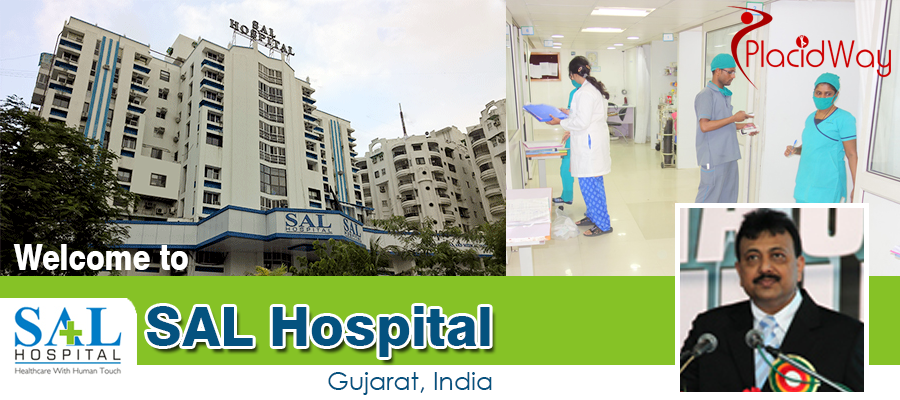 Welcome to SAL Hospital
SAL hospital, located in Ahmedabad, India, is an internationally accredited, multi-specialty hospital that was founded in 2001. Today it is one of the largest private hospitals in Gujarat with 300 beds and more than 10 specialty centers. SAL Hospital offers state-of-the-art diagnostic, therapeutic and intensive care facilities in a one-stop medical center. SAL Hospital & Medical Institute is ISO certified since July, 2006.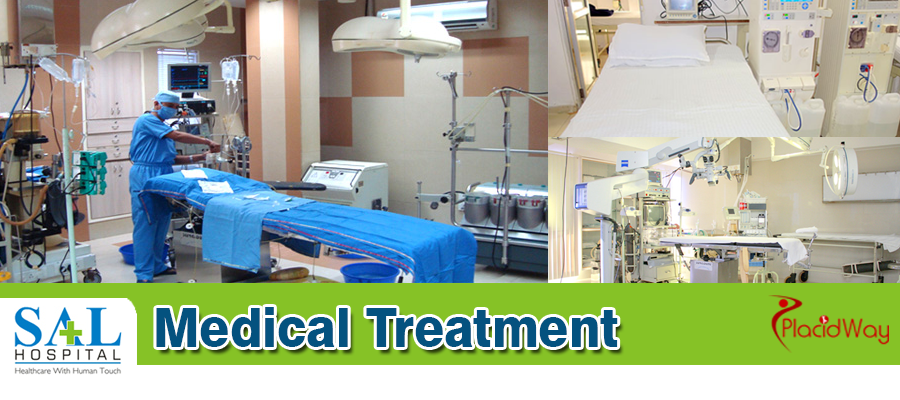 Medical departments
Cardiac Surgery
Cardiology
Critical Care
Dental Surgery
Ear Nose and Throat Clinic
Gastro-Intestinal Medicine and Endoscopy
General Surgery
Innovative Hyperbaric & Wound Center
Internal Medicine
Joint Replacement Surgery
Nephrology
Nephrology & Urology
Neurology & Neuro Surgery
Obstetrics & Gynecology
Orthopedics
Physiotherapy
Plastic & Cosmetic Surgery
Spine Surgery
Thoracic Surgery
Vascular Surgery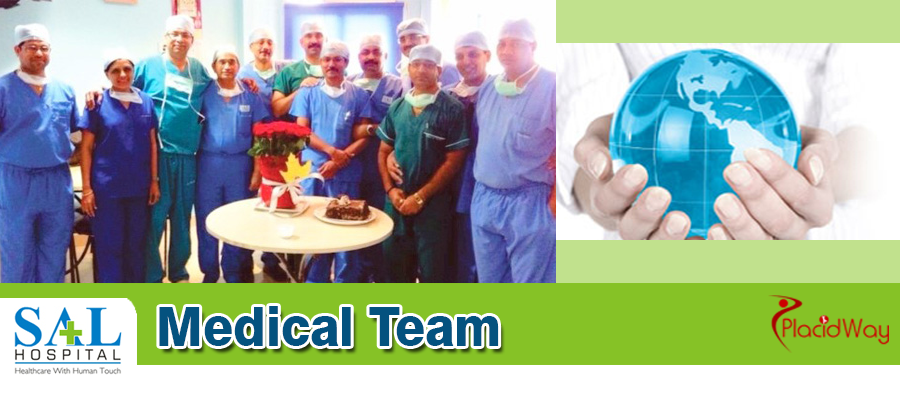 Medical team
Dr Anil Jain - Cardio thoracic surgery
Dr Prakashvir Parikh - Cardiology
Dr Nirav Vachan - Dentistry
Dr Manish Goyal - ENT
Dr Kaushal Agrawal - Gynecology
Dr Deepak Patel - Neurosurgery
Dr Sandip Shah - Oncology
Dr Tejas Shah - Ophthalmology
Dr Hemang Ambani - Orthopedics
Dr Ayyappan Thangavel - Plastic Surgery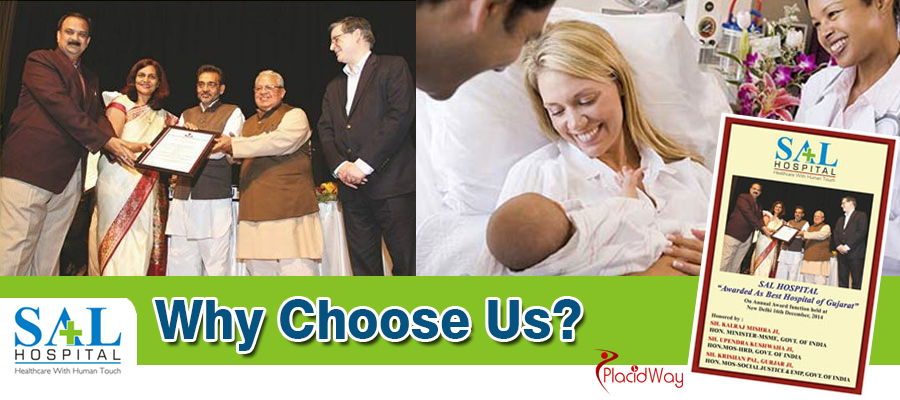 Why choose us?
Internationally accredited medical facility
Using the latest technologies
Highly qualified physicians/surgeons and hospital support staff
Significant cost savings compared to domestic private healthcare. Medical treatment costs in India are lower by at least 60-80% when compared to similar procedures in North America and the UK.
No waiting lists
Fluent English speaking staff
Options for translator, private chef, dedicated staff during your stay and many other tailor-made services.
For more information about the SAL Hospital or if you need a FREE quote, please contact us!

---
---
Anti-Aging Related Packages