Lokmanya Hospital
Total Shoulder Arthroplasty, Arthritis Surgeons, Joint Replacement, Shoulder Replacement, Orthopedic, Arthroplasty, Rotator Cuff, Shoulder Specialist, Fracture, Orthopaedic Surgery, Sports Medicine, Orthopaedist, Physical Therapy, Pune, India

Lokmanya Hospital Sect No 24 Tilak Road Pradhikaran Nigdi Pune (India) Pin 411044, Pune, India

Specialty:

Orthopedic/Knee Surgery, Spine Care/Surgery

Focus Area:

Orthopedic/Knee Surgery | Spine Care | Surgery | Knee Replacement | Hip Replacement | Spine Care/Surgery | Sports Medicine | Pune, India
Lokmanya Hospital Profile Overview

Welcome to Lokmanya Hospitals
We've long been proud of our ability to care for you and your loved ones when illness or injury strikes. Our Healthcare professionals are dedicated, caring and expert at the art of healing.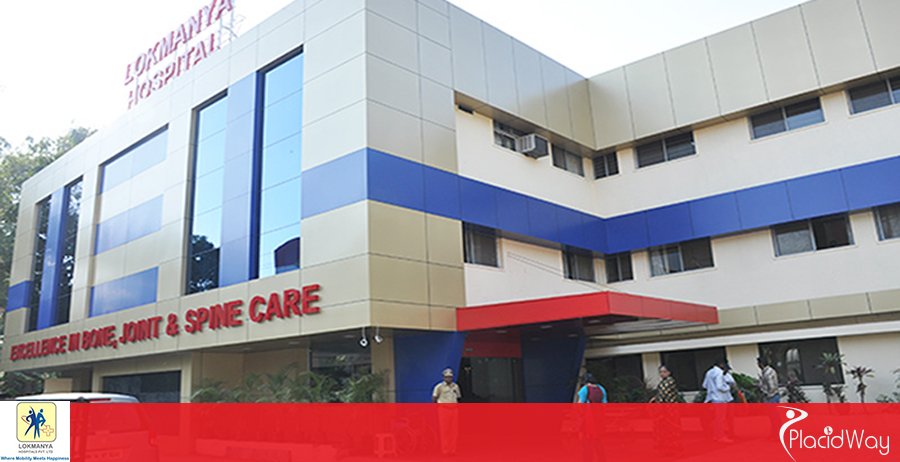 Lokmanya Hospitals is a 300 bedded multispeciality hospital with an excellence in joint replacement, spine surgeries, arthroscopies and sports medicine.
We are the leading Super-specialty orthopedic and trauma tertiary care Group of Hospitals in Pune, Western India with an over four decades of experience in providing quality healthcare, supported by a team of compassionate and dedicated medical professionals.
Lokmanya hospitals brings together state-of-the-art and highly sophisticated medical technology and infrastructure with a dedicated team of physicians, Surgeons, nurses, and other healthcare professionals under one roof to provide the highest standards of medical treatment.
Our full range of primary and specialty care medical services enables cross-specialty consultation, which assures outstanding treatment for each and every patient.
Our extensive infrastructure offers comprehensive facilities comprising of Seven Ultra modern, Modular Operation theater with HEPA filter and laminar air flow system specialized for Joint replacements, Spine surgeries and high end orthopedic surgeries.
The infrastructure also houses 60 bedded Critical-care complex, a fully computerized Diagnostics laboratory and Digital imaging facilities INCLUDING MRI and CT-SCAN; well networked with Hospital Information System (HIS), and 24/7 x 365 days Trauma and Emergency Medical Service back up.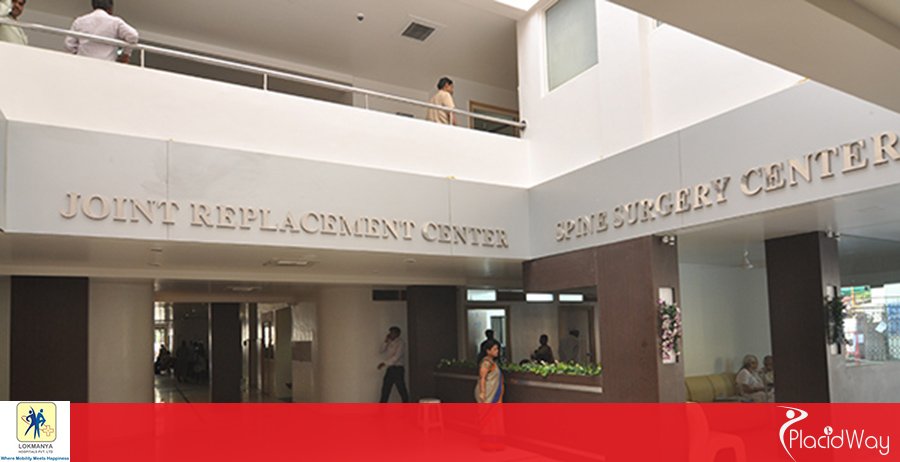 Our Vision
To be the destination healthcare provider for orthopedics in India and across the globe
Our Mission
To offer comprehensive orthopedic services in an environment where technology & innovation are integral to care; where ensuring the challenge of the overwhelmingly growing medical needs & rehabilitation are viewed as measures to define competency; where quality and safety of health care are constant parameters.
Team of Experts
Our physicians and surgeons are often among the first to perform the latest in surgical advances and are leading the field in many areas. It is because of the exceptional skill of our clinical and support staff that we attract multitudes of orthopedic patients from across the globe.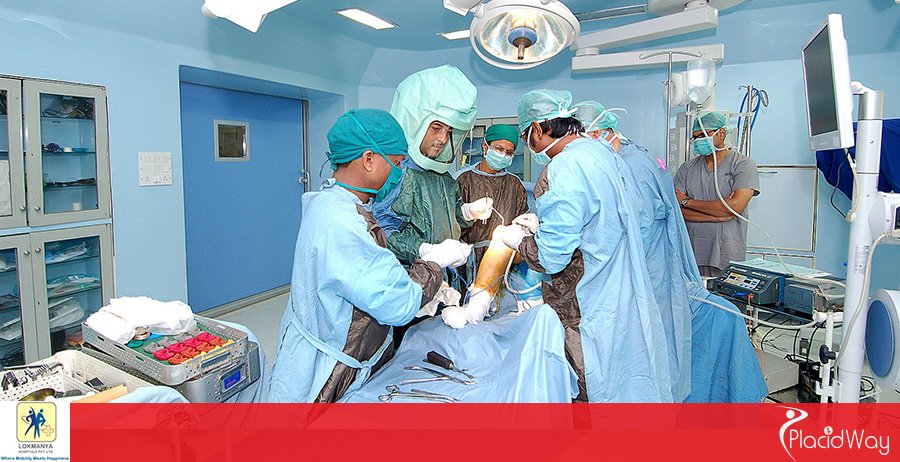 The team of experts is headed by Dr. Narendra Vaidya, Managingl Director & chief orthopaedic, Joint replacement and spine surgeon specializes in Joint Replacement Surgery for hip and knee and has nearly ten years of experience in India and abroad besides who is also engaged in major spinal corrections and disc surgery. Other members of the team are:
Dr. Umesh Jadhav, expert in Arthroscopy & Shoulder Replacement Surgery
Dr. Prashant an expert in Hand Reconstructive Surgery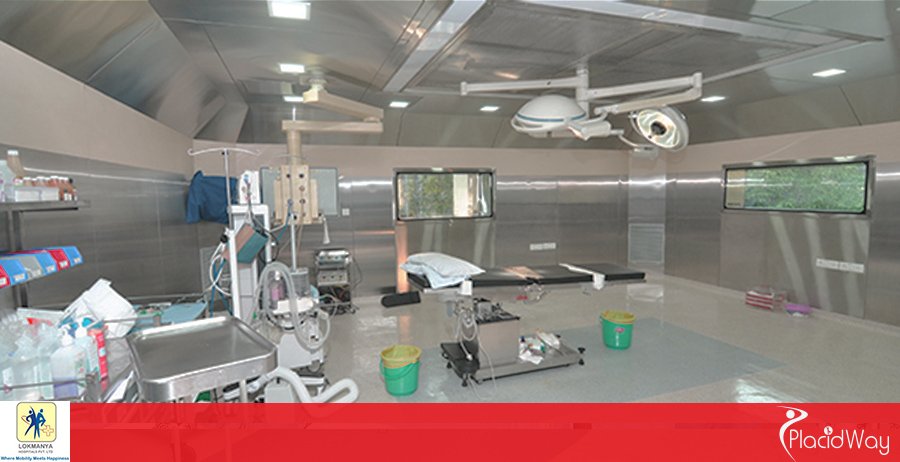 Navigated computer assisted Joint replacement surgery (Navigation Depuy Brainlab)
Arthroscopic and Sports Injury surgeries
Microscopic Lumbar Discectomy
Microscopic Cervical Discectomy
Spinal Instrumentation (Fixation with Plates)
Spinal Fusion
Spinal Deformities Correction Surgery
Holmium YAG Laser aided surgeries
Percutaneous Laser Disc Decompression Surgery
Pain Management Clinic
Sports Medicine
Trauma Surgeries
Why Choose Lokmanya Hospital?
Speed of Response
Perfect Location
Emergency Medical Services
The Most Trusted ICU/CCU
Service Attitude
Skilled, Dedicated Team
Quality Management
High Technology At Your Service
Round the Clock Vigil
Affordable Rates
For more information about Lokmanya Hospital and the treatments and procedures they offer, do not hesitate to push the button below.

---
Lokmanya Hospital, Pune, India Profile Details

About Lokmanya Hospitals
In 1974 Lokmanya Hospitals as a Registered Public Charitable trust began with only 10-bedded hospital; it was founded by two eminent medical specialists, Dr.V.G.Vaidya and Dr. S.M.K.Husainy and associate doctors, providing comprehensive Community health care and diagnostic services to the Industrial Workers & Residents of Pimpri-Chinchwad & Nigdi area under one roof for over 31 year's round the clock untried.
Today Lokmanya Hospitalshave grown into a "Multispeciality", "Full Fledged", "Multi Diagnostic", Hi-Tech and well equipped healthy centres with ultra modern facilities in Cardiac care, Orthopaedics, Traumatology, Spine care and Cancer care.
At
Lokmanya Hospital
we are committed & devoted to keeping you and your family in the best of health. We want your cooperation because we feel "cooperative spirit and opens a wide range of new possibilities for improvements in quality, access and efficiency."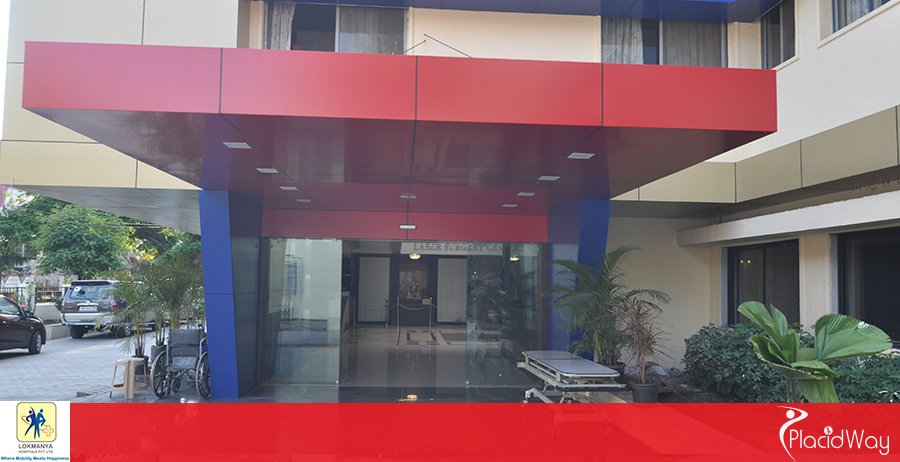 To undertake Scientific Research in the area of Bio-Medical Sciences.
To establish, operate, promote, run, maintain, manage institutions engaged in advancement of research pertaining to Occupational Health, Industrial Safety, and Environmental Health.
To provide research facilities for carrying out basic and applied research in concerned systems and disciplines.
To conduct conferences, refreshers courses, lectures, seminars, demonstrations and exhibitions relating to the research done, knowledge generated and results obtained.
To make available to other techniques and materials developed as a result of research.

Pre Employment & Periodic Check-ups at your door step.

Routine as well as specified investigations as per the requirement
Enzyme studies, PFT/ECG/Audiometry etc.

Emergency treatment in ICU whenever in case of any mishap due to accidents or exposures.

Industrial Hygiene Lab, for environmental evaluation for hazardous exposures/air Sampling/Poison analysis

Workers Education Programmes for Health & Safety.

Expert Opinion and guidance to industrial units.
After the successful launch of Lokmanya Hospital in 1975 the need to give medical education to the students of PCMC area was felt by Dr. V. G. Vaidya and Dr. S. A. Katekari. In 1983 one Homoeopathic OPD was started in the premises of Lokmanya Hospital, Chinchwad. This OPD got good response from the people in general from in and around Pimpri-Chinchwad area. Considering this best response it was thought of starting a Homoeopathic Medical College, which will impart scientific knowledge about Homoeopathy to the students allover Maharashtra. With lot of efforts of Dr.V.G.Vaidya, Dr.S.A.Katewkari and Dr.Hussainy on 18th September 1984 the dream came true when LMF Homoeopathic Medical College was started.

In very short duration the college became popular amongst the students community because of best clinical material available in Lokmanya Hospitals & College.

In the year 1989 degree course was started and the college was affiliated to University of Pune.

In 1998 a separate university was started in Maharashtra state to which all the medical & paramedical courses were affiliated. LMF Homoeopathic Medical College also got affiliated to Maharashtra University of Health Sciences situated at Nashik. The college imparts training to around 350 medical students studying every year. The institute is recognised by the University of Pune and its students are front rankers in merits among the University results.

The Lokmanya Holistic Center emphasises integration of allopathic medicine with holistic approach to provide safer, eddective and gentle care to suffering patients. The treetment to the root cause of disease with natural medical systems such as Ayurved, Homeopathy, Yoga, Herbal therapy etc. id the KEY to improve quality of life and reduce the side effects of Drugs.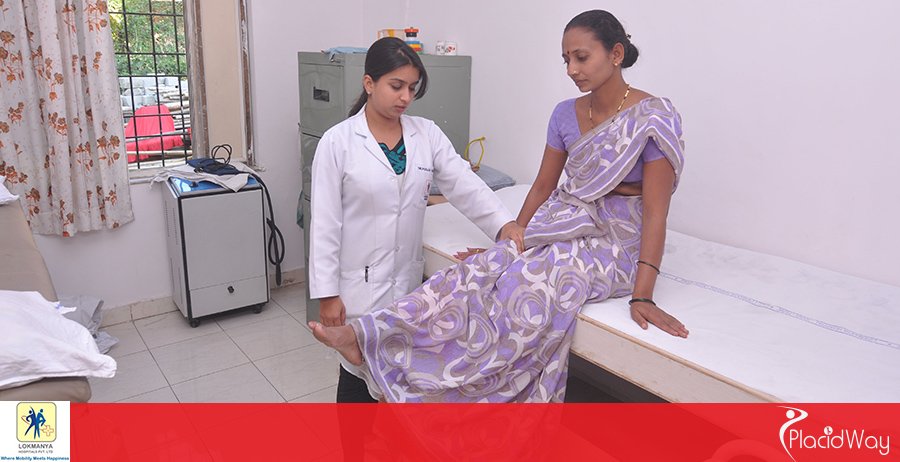 Palliative Care also called comfort care is aimed at providing relief to a terminally ill person through symptom and pain management
Therapuetic methods could relieve patients from anxiety.
Pain Management techniques
Management of patients with an advanced stage of disease, which is yet to develop in our country.
Cancer is regarded as a family illness as family experience equal amount of emotional distress. Family – Patient- counseling.
National Cancer Institute said women could significantly reduce the risk of developing endometrial cancer by a diet rich in phytoestrogen. Dietary advice food habits will be given special emphasis.
Integration of different branches of alternative medicine.
Cost effective curative and therapeutic health packages.
Rehabilitation
Better quality of life
Healthy Mind-body balances or to meet the need of patient through redressal techniques of group therapy, massage therapy, diet, Panchakarma, Acupressure etc.
Environment friendly researches in Indian system of Medicine.
Finding appropriate Medication or procedures to reduce symptoms like vomiting, insomnia and breathlessness.
Community Health has been a focus of Lokmanya Hospital' s work, with its commitment to health care for all, the organisation has done a tremendous amount of service to Industrial workers from organised and unorganisedsector, weaker section of the society and surrounding 1 million rural & urban population. Lokmanya Hospitalshas also trained several hundreds of industrial workers in First Aid, BLS, ACLS courses besides its pre and periodic Employment Health Check ups for industrial workers. A specially set up Industrial Hygiene Laboratory undertakes to identify hazardous situations and recommend suitable remedies. Lokmanya has undertaken various socio- Medical proje
For more information about Lokmanya Hospital and the treatments and procedures they offer, do not hesitate to push the button below.

---
Lokmanya Hospital Treatments Offered



India for long has been an excellent destination for health care. India has always been home to world class medicla institutions and best medical professional. It was time that it establishesh itself as a World Health Destination.

Pune based Lokmanya Hospitals which began its operations over three decades ago is a first hospital in pune to launch full fledged Health tourism for NRI's, Asians, Middle East and Foreign Nationals. Lokmanya Health Destination is the brain child of Dr. N. V. Vaidya, a pioneer of Emergency Medical Services in India and Medical Tourism in Pune.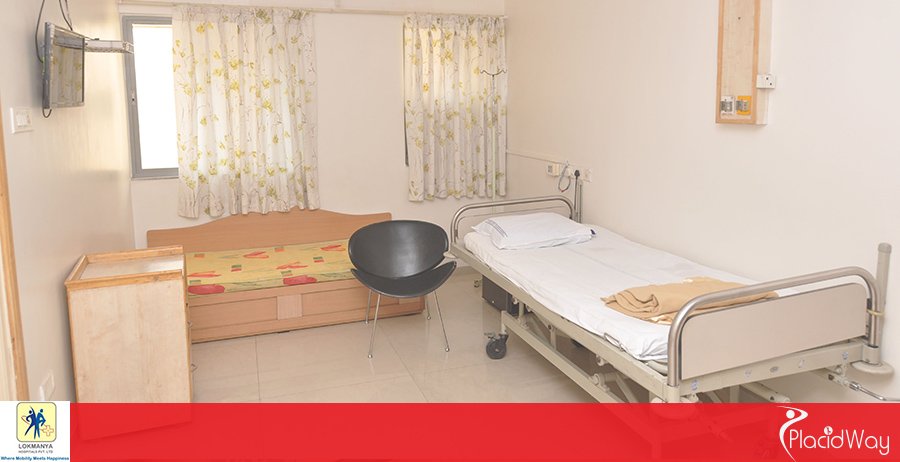 Lokmanya offers unique and complete medical packages that includes pick & drop facility for patient and company family member from the airport/ hotels.Lokmanya have tie up with leading hotels / airlines and transfer services. It also provides accommodation facility for a family member until their relitive is admitted in hospital, world class medical treatment as per international protocol and recuperation and also arranges for vacation / site seeing. Further post operating medical monitoring through internet.
Lokmanya has state of the art medical facilities and specialists in various faculties who are excelled in orthopaedics, cardiac care, surgery, medicine and other disciplines of modern and alternative ( holistic) medicine. Lokmanya make these facilities available under one roof. Thus putting Lokmanya on the global health care map.


Cardiac Related Treatment & Surgery.

Orthopaedics, Joint Replacements, Spine Surgery.

Minimal Invasive Surgery

Laser Surgery.

Cosmetic Surgery.

Brain Related complete Treatments.

Cancer Treatment.

Advanced Level Surgery.

Obesity Hypertension, Diabetis.

Holistic Medical Treatment kerla ayurvedic treatment.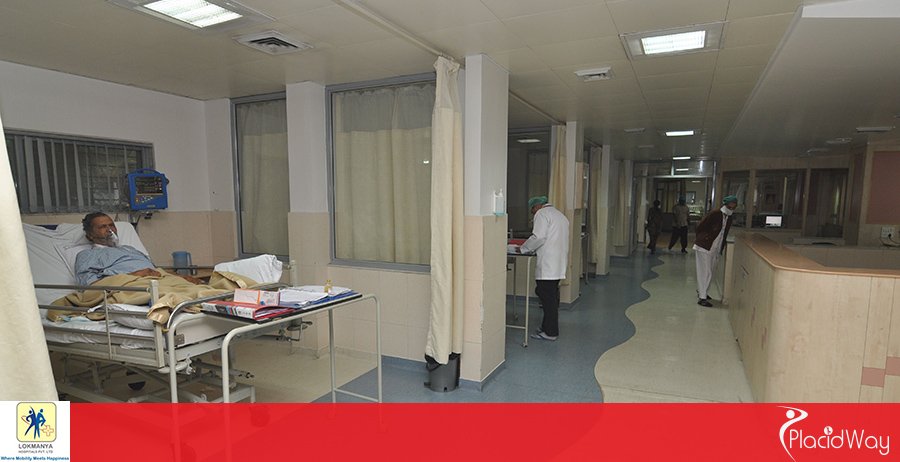 Orthopedics Prices
| | | | |
| --- | --- | --- | --- |
| Sr No | Name Of Surgery | Twin Sharing | Hospital /India |
| | high flexion knee | | |
| 1 | Knee Jt Replacement - Single | 4400 | 4/4. |
| 2 | Knee Jt Replacement - Bilateral | 8400 | 5/5. |
| | | | |
| 3 | Knee Arthroscopy- WITH IMPLANT | | |
| a | Diagnostic /Synovectomy | 1800 | 2/2. |
| b | Meniscal Repair | 1800 | 2/2. |
| c | Meniscectomy | 1800 | 2/2. |
| d | ACL/PCL Reconstruction | 2400 | 2/2. |
| e | Laser /Cobalation Chondroplasty | 1800 | 2/2. |
| | | | |
| 4 | Total Hip Jt Replacement- Single | | |
| a | Total Hip Jt Replacement- Single-cemente | 4200 | 3/4. |
| b | Total Hip Jt Replacement- Single- unceme | 4500 | 3/4. |
| c | Total Hip Jt Replacement- Single-ceramic | 63000 | 3/4. |
| | | | |
| | | | |
| 5 | Total Hip Jt Replacement- Bilateral | | |
| a | Total Hip Jt Replacement- Bilateral-cemen | 8000 | 5/7. |
| b | Total Hip Jt Replacement- Bilateral-uncem | 9000 | 5/7. |
| c | Total Hip Jt Replacement- Bilateral-cerami | 12000 | 5/7. |
| | | | |
| | Spine Surgeries | | |
| | | | |
| 6 | Micro Lumber Discectomy | 2000 | 3/4. |
| 7 | Cervical Discectomy- per level. | 2000 | 3/4. |
| 8 | Cervical Discectomy with Disc replace | 4700 | 2/3. |
| 9 | PLDD | 1500 | 2/3. |
| 10 | Spinal Decompression | 1500 | 3/3. |
| 11 | Vertebroplasty | 1500 | 2/3. |
| 12 | Zeeta Fixation With Fusion | 3000 | 2/3. |
| 13 | Scoliosis | 5500 | 4/5. |
| | | | |
| 14 | Arthroscopy Shoulder | | |
| | ALL ARE WITHOUT IMPLANT | | |
| a | Diagnostic | 1100 | 2/3. |
| b | Acrominoplasty or Subacromial Decompr | 1500 | 2/3. |
| c | Scapular Repair | 1500 | 2/3. |
| d | Bankart's Repair | 1500 | 2/3. |
| e | Rotator Caff Repair | 1500 | 2/3. |
| f | Frozen Shoulder Release | 1500 | 2/3. |
| g | Latarjet Operation (open) | 1500 | 2/3. |
| h | Excision Lat End Clavical | 1500 | 2/3. |
| 15 | Tennis Elbow | 1500 | 2/3. |
For more information about Lokmanya Hospital and the treatments and procedures they offer, do not hesitate to push the button below.

---
Lokmanya Hospital Certificates, Accreditations, Qualifications
---
Lokmanya Hospital Awards & Recognitions


Registered Public Charitable Trust (E-528)Recognised as a Scientific & Industrial Research Organisation by DST & DSIR
Recognition as Research Centre for Indian System of Medicine & Homoeopathy by Ministry of Health & Family Welfare
Recognised to receive Foreign Donations under Foreign Contribution Regulatory Act (FCRA) by the government of India
Recognised as extension of BJ Medical College Teaching programme by University of Pune & Government of Maharashtra for M.D. (Med.) & M.S. (Gen. Surgery) students.
Dr. V. G. Vaidya, Managing Trustee, Lokmanya Hospital.

Member of X Plan Health Advisory Committee,Government of Maharashtra
Member of AIDS Advisory Committee, National Aids Control Organization, Government of Maharashtra

Recognised by the Maharashtra University of Health Sciences, Nasik for conducting BHMS Course by the Homoeopathic Medical College
National Board of Examination Accredited Institute
Recognised by the DG, FASLI – Central Labour Institute to run the AFIH Course for Industrial Doctors
Certifying Surgeons for Factories by the Government of Maharashtra to Dr. V. G. Vaidya, M.S. (Gen. Surgeon) & Dr. S. M. K. Hussainy, M.D. (Gen. Medicine)
Conducts Diploma Course in Medical Laboratory Technology & Radiology work of 1 ½ years which is affiliated to Institute of Para Medical College, New Delhi
Recognised by the Maharashtra Nursing Council for an GNM (Revised) Course by the Nursing College
Recognised as Scientific Association under section 35 (i) (ii) of ITA
Recognised under section 80(G) as Charitable Organisation
Recognised by the Comm. Of Income Tax under sub clause (II) (b) of subsection (2) of section 17 for rebate in Income Tax for Industrial Personnel for medical treatment at

Lokmanya Hospital

Treatment of Central Government Servants – CSMA/State Government Employees
For more information about Lokmanya Hospital and the treatments and procedures they offer, do not hesitate to push the button below.

---
Pune, India Destination Overview

Why Visit India?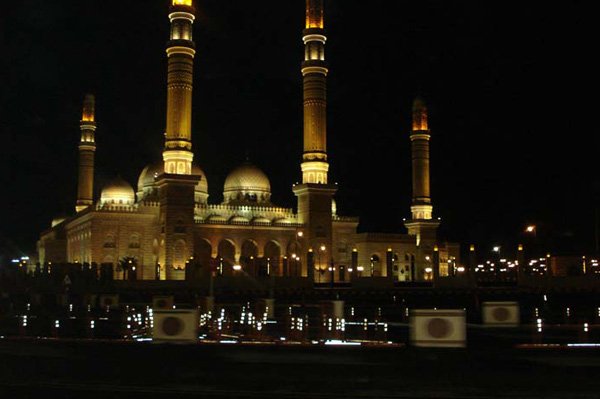 There are a number of interesting historical sights a short distance out of Pune that can be seen over a few days, if you plan your time right.
The charm of this quaint city of Pune is around it in the forts, the caves and the other adventurous treks around the little mountains and hillocks!
Some of these sights have great relevance in the history of the Marathas. And Panchgani and Mahabaleshwar, located in the Sahyadris, are quaint, pretty places for a relaxing few days. Take your pick.

Lonavla & Khandala
Sinhagad
Matheran
Mahableshwar
Panchgani
Lohagad & Visapur Forts
Rajgad Fort
Pratapgad Fort
Purandar
Torna
Bhimashankar Temple
Dehu
Karla Caves
Bhaja Caves
Bedsa Caves
Ashtavinayaka
For more information about Lokmanya Hospital and the treatments and procedures they offer, do not hesitate to push the button below.

---
---
---