DNA VITA Therapeutics
DNA VITA Therapeutics, Regenerative Medicine, Advanced Cell Therapy, Chronic Disease Treatment, Stem Cell Therapy, Stem Cell Treatments, Zapopan, Jalisco, Mexico

Av. Empresarios 150 torre elite 5to piso centro medico puerta de hierro Zapopan Jalisco, Guadalajara, Mexico

Specialty:

Stem Cell Therapy

Focus Area:

DNA VITA Therapeutics, Regenerative Medicine, Advanced Cell Therapy, Chronic Disease Treatment, Stem Cell Therapy, Stem Cell Treatments, Zapopan, Jalisco, Mexico
DNA VITA Therapeutics Profile Overview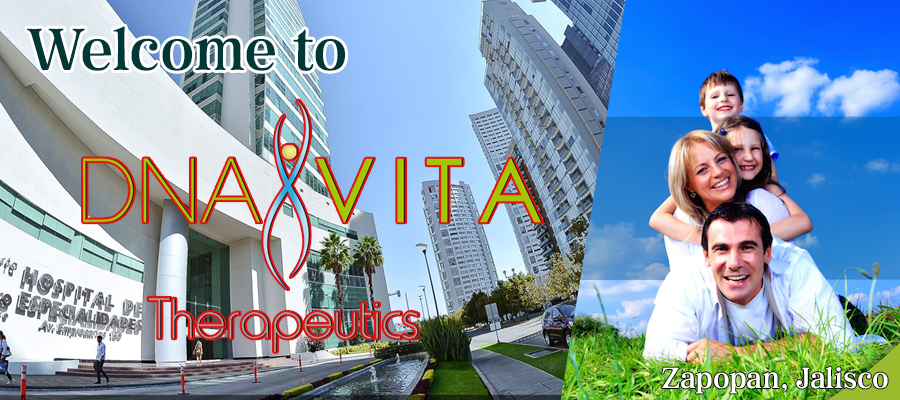 Welcome to DNA VITA Therapeutics, Zapopan, Jalisco, Mexico!
DNA VITA Therapeutics (Zapopan, Jalisco, Mexico) is currently focusing on the forefront of chronic degenerative disease therapy, employing one of the most promising areas within regenerative medicine: Advanced Cell Therapy.
DNA VITA Therapeutics is a state-of-the-art organization offering Advanced Cell Therapy and National Regenerative Medicine for the application of mesenchymal stem cells for therapeutic purposes. DNA VITA Therapeutics operates under the guidelines of the International Society for Cellular Therapy (ISCT) and has the scientific backing of DNA CORPORATION OF MEXICO institution.
Bringing together a group of highly trained professionals, the organization's main purpose is to help people who struggle with chronic degenerative diseases or physical degenerative conditions achieve a better quality of life.
With the firm commitment to improve the patients' quality of life through excellence in its service, the organization continues to research and develop new solutions related to cell therapy and regenerative medicine.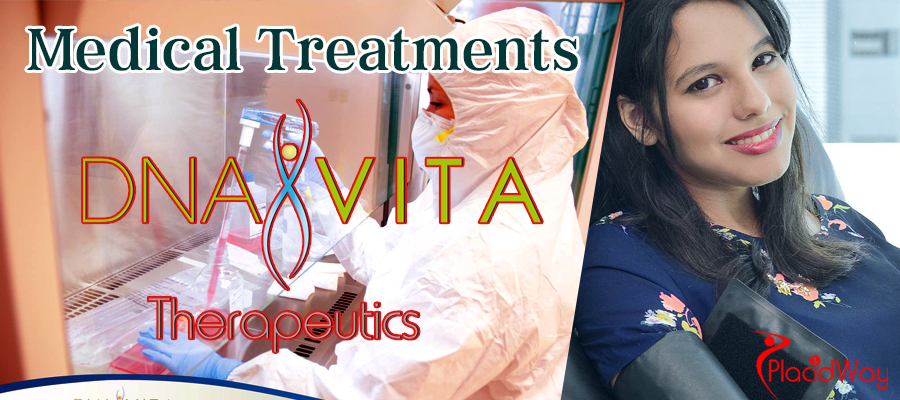 Treatments and Procedures
DNA VITA Therapeutics offers a wide range of treatments and procedures for several conditions, including:
Rheumatoid arthritis
Lupus erythematosus
Multiple sclerosis
Diabetes mellitus
Chronic ulcerative colitis
Crohn's disease
ALS (Amyotrophic Lateral Sclerosis)
Cerebral and/or spinal cord injury
Myocardial infarction and heart failure
Infiltrative inflammatory pulmonary diseases
Osteoarthrosis or degenerative joint disease
Know everything about DNA VITA Therapeutics! Contact us today!
---
---
Reviews
Caste

The best therapy with stem cells!

Google

Jan 13 2019
---
Stem-Cell-Therapy Related Packages
Stem-Cell-Therapy Related Experiences