PlacidWay Ukraine Medical Tourism
Kiev, Ukraine
Focus Area: PlacidWay Ukraine Medical Tourism | Surgery | Treatments | Hospitals in Ukraine | Global Health Care Centers | Affordable Medical Procedures Ukraine
Medical Travel, Cancer Treatments, Orthopedic Treatments, Cardiac Care, Diabetes, Dental Treatments, Fertility, Medical Treatments Latin America, Alternative Medicine, Obesity, Ukraine
Profile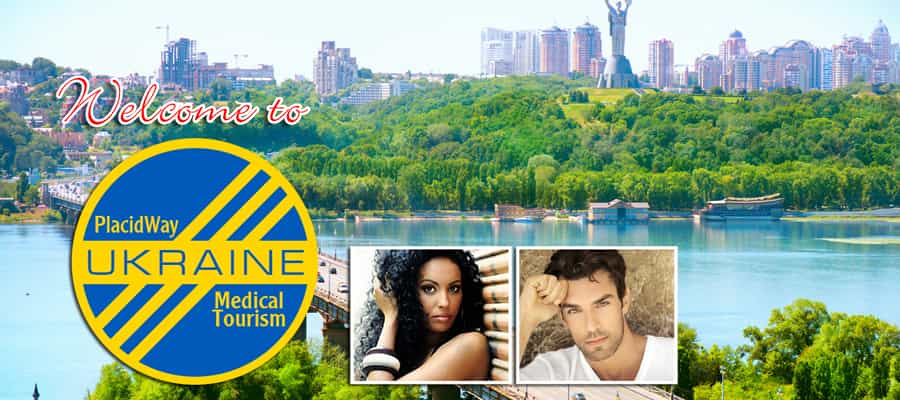 Welcome to PlacidWay Ukraine Medical Tourism
PlacidWay Ukraine Medical Tourism provides free counseling and affordable yet exclusive medical packages according to the patient's needs and expectations. Innovative therapies, dental treatments, cosmetic procedures, surgeries, rehabilitation and many advanced procedures, are all available through PlacidWay Ukraine Medical Tourism.
Whatever medical treatment you might need in Ukraine, we have it, at the highest quality and accessible prices. You can access customized programs that include treatment options in various attractive locations, accredited clinics, highly experienced doctors, accommodation and transportation options, translators, and anything else you might need.
PlacidWay Ukraine Medical Tourism offers solutions to those who place a premium on their quality of life. Whether you have a physiological need requiring medical attention, a social motivation to change the way you look, or just want to take advantage of the benefits offered by natural healthcare methods, PlacidWay Ukraine Medical Tourism provides enormous options.
PlacidWay Ukraine Medical Tourism perfectly combines healthcare with amazing travel options in Ukraine at affordable prices. If you are trying new ways to improve or preserve your health through traditional or alternative health methods or if you have a condition that requires medical attention we can offer a variety of options for you to choose.
We work with modern clinics and hospitals, highly qualified and trained doctors and the latest technological equipment and healthcare infrastructure. PlacidWay Ukraine Medical Tourism collaborates only with the best wellness and health providers from Ukraine.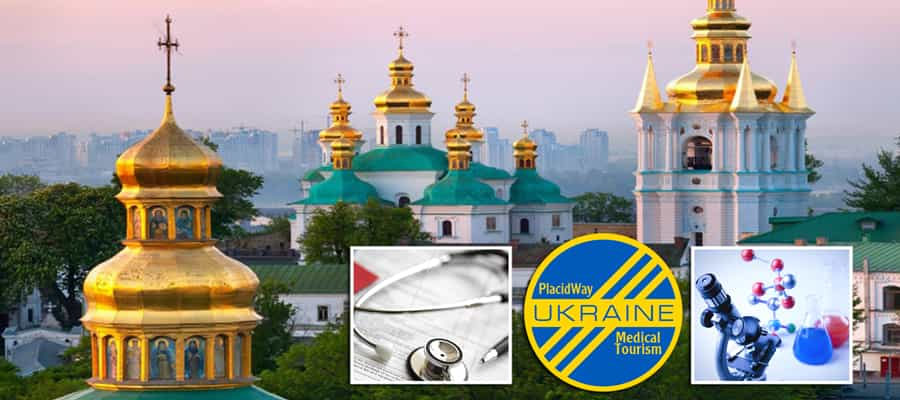 Treatments offered by PlacidWay Ukraine Medical Tourism
We will help you to find the most convenient option for you.
Dental Care
Plastic and Cosmetic Surgery
Eye Surgery
Fertility Treatments
Reconstructive Surgery
Stem Cell Therapy
Orthopedic Surgery
Obesity Surgery
Laparoscopic Surgery
Heart Care
Cancer Treatments
Robotic Surgery
… and many more.
PlacidWay Ukraine Medical Tourism offers outstanding solutions that are economical, comprehensive, world-class and innovative. That is why hundreds of medical tourists from all over the globe come to this country for healthcare options.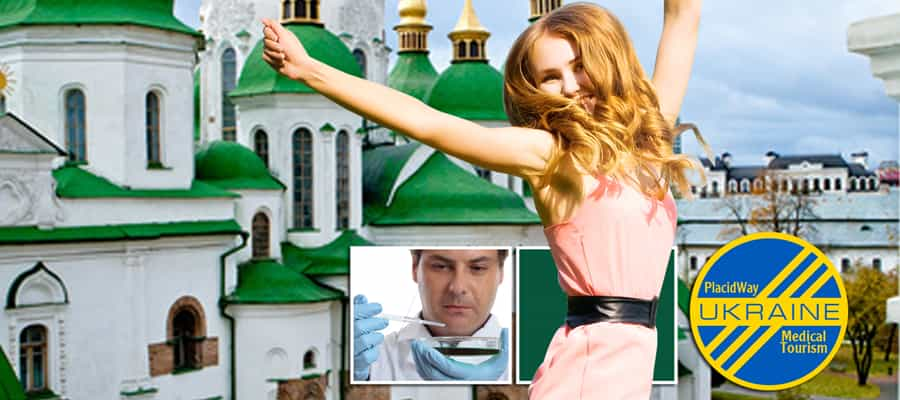 Why choose PlacidWay Ukraine Medical Tourism?
Great healthcare options in Ukraine, according the patients' needs
All out medical providers are accredited with international standards
Comprehensive health care programs and solutions
Technologically advanced healthcare
You will be guided throughout your entire medical experience
We have years of experience in helping patients find the best healthcare, medical packages and treatments
Our goal is to guide patients to ensure that they will get the best medical treatments at the best prices
PlacidWay Ukraine Medical Tourism comes with solutions that fit your personal needs, desires and finances.
Contact us for a FREE quote!

Reviews