Dr. Irma Gavaldon: Best Dentists in Cancun Mexico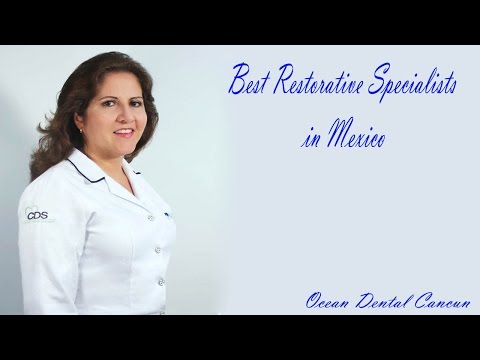 Dr. Irma Gavaldon, Best Restorative Specialists in Mexico, Restorative Specialists in Mexico, Restorative Specialists, Ocean Dental Cancun, Dentistry, Dental Implant Clinic in Mexico, Dental Tourism, Dental, U.S Board Certified Dentist, USA Quality Dentistry
Category:
Dental Tourism Abroad
Source: Youtube
Dr. Irma Gavaldon, head of Ocean Dental, is a U.S Board Certified Dentist and active member of the ADA. She has been Studying, teaching, and performing dentistry for over the past 30 years and has never once had any history of board sanctions or malpractice. Dr. Gavaldron has a master's degree in Restorative Dentistry at the University of Michigan. Sometimes she helps locals with very low income to get the dental care they need for free.
Dr. Irma Gavaldon
always creates a treatment plan according to the patient's budget and needs, at the same time offering the best dental work. For more information about Ocean Dental Cancun and Dr. Irma Gavaldon, do not hesitate to contact us!
Or simply click the button below!

Best Dentists in Cancun Mexico