Sarah's Story: Crack and Heroin Speed-balling Dependency Resolved with Ibogaine
Patient Testimonial, Ibogaine Treatment, Ibogaine Therapy, Iboga Treatment, Recovery, Addiction, Rapiddetox, Get me off drugs, Cocaine, Heroin, Meth, PTSD, Depression, Tabula Rasa Retreat, Alentejo, Portugal
Category:
Addiction Treatment Abroad
Procedure:
Addiction Treatment
Source: YouTube
Sarah's Story: Crack and Heroin Speed-balling Dependency Resolved with Ibogaine
Tabula Rasa Retreat at Alentejo, Portugal, provides best quality Ibogaine treatment to help people to get rid of numerous addictions. Watch Sarah's story who was so strong woman to fight his dependency on crack and heroin speed-balling with Ibogaine at Tabula Rasa Retreat Centre.
To learn more about the treatments and procedures at Tabula Rasa Retreat, click the button below:

Phone number: +1.888.296.6664
Sarah's Story: Crack and Heroin Speed-balling Dependency Resolved with Ibogaine
Keywords: Patient Testimonial, Ibogaine Treatment, Ibogaine Therapy, Iboga Treatment, Recovery, Addiction, Rapiddetox, Get me off drugs, Cocaine, Heroin, Meth, PTSD, Depression, Tabula Rasa Retreat, Alentejo, Portugal
Popular Medical Centers
Tabula Rasa Retreat is not a typical drug rehabilitation clinic or spiritual growth enabler. It is a center where a withdrawal free detox can offer a new life. a spiritual escape. A place to be lost then found Set within the beautiful Alentejo, Portugal the center treats a wide range of people in search of a new kind of addiction recovery and spiritual freedom. Found inside the African Iboga shrub
Ibogaine Therapy from $6000
Drug Addiction from $6000
Alcohol Addiction from $6000
Gambling Addiction from $6000
Cocaine Addiction from $6000
Heroin Addiction from $6000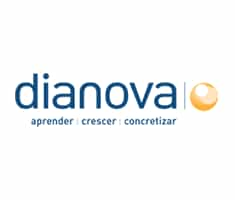 Welcome to Dianova Portugal. Here, we offer all forms of Addiction Treatment putting our customers first and at the forefront of medical excellence always. We are associated with support and counseling and training activities for individuals and organizations.
Gambling Addiction from $3395
Video Game Addiction from $3395
Cocaine Addiction from $3395
Heroin Addiction from $3395
Drug Addiction from $3395
Alcohol Addiction from $3395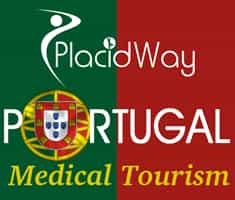 PlacidWay Portugal Medical Tourism focuses on being Portugal's number one medical tourism provider, offering its international customers a one-stop solution when it comes to top-notch medical treatment at pocket-friendly prices.