Dental Implants in Cabo San Lucas, Mexico
Get Solution for Missing Teeth with Teeth Implants in Cabo San Lucas, Mexico
Category:
Dental Tourism Abroad
Regain Your Smile with Affordable Dental Implants in Cabo San Lucas
Missing teeth can be a source of embarrassment and affect your confidence. But with dental implants, you can have a beautiful, functional smile again. And if you're looking for affordable options, Cabo San Lucas, Mexico is the place for you. Here are six reasons why you should choose Cabo for your dental implants.
Advantages of Choosing Dental Implants in Cabo San Lucas, Mexico
Cost-effective: You'll save big on dental implants in Cabo compared to other countries, with prices up to 70% lower.
Expert dentists: The dentists in Cabo have the training and experience to give you the best dental care possible.
Cutting-edge clinics: You'll find advanced dental clinics in Cabo equipped with the latest technology and techniques.
Vacation and treatment: Why not combine your dental treatment with a vacation in this beautiful city?
Quality care: You'll receive the same high-quality care you would receive at home, with many clinics offering services like digital x-rays and laser dentistry.
Convenient location: Cabo is easily accessible from major airports and tourist destinations, making your dental journey stress-free.
Top Dental Clinics in Cabo San Lucas, Mexico
Best Dentists in Cabo San Lucas, Mexico
Why Choose Cabo San Lucas, Mexico for Teeth Implants?
Cabo San Lucas is more than just a vacation destination. It is also a hub for medical tourism, offering world-class healthcare facilities to patients from all over the world. By choosing Cabo for your dental implants, you'll receive top-notch treatment in a relaxing environment, all while saving money. And with its stunning beaches, luxurious resorts, and vibrant nightlife, Cabo is the perfect place for a well-deserved break after your treatment.
Book Your Consultation for Dental Implants in Cabo San Lucas, Mexico at PlacidWay!
At PlacidWay Medical Tourism, we understand the importance of having a confident smile. That's why we're here to help you find the best dental implants in Cabo San Lucas, Mexico. Book a consultation with us today and let's get you on the path to a beautiful smile. Click contact us button below to learn more:

Dental Implants in Cabo San Lucas Mexico - Top Clinic & Cost
Keywords: Dental Implants in Cabo San Lucas Mexico, Teeth Implants in Cabo San Lucas Mexico
---
Popular Medical Centers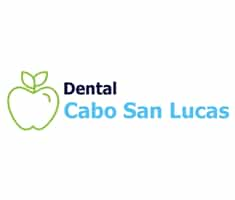 Cabo San Lucas Dental Clinic, located in Cabo San Lucas, Mexico, is one of the best dental clinics in the city, offering safe and affordable dental procedures, such as dental implants, dental veneers, dental crowns, dental bridges, cosmetic dentistry and much more.
Deep Cleaning from $60
Dental Fillings from $80
Tooth Extraction from $90
Inlay Onlay Restoration from $300
Teeth Whitening from $250
Dental Crowns from $450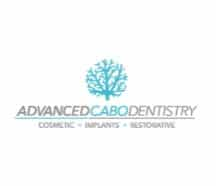 Advanced Cabo Dentistry is one of the top international clinics that offer Restorative Dentistry and Cosmetic dentistry solutions in San Jose Del Cabo, Mexico. Key procedures include Dental Implants, Bridges, Crowns, Endodontics, Fillings, Braces, Teeth Whitening and more.
Cosmetic Dentistry from $250
Dental Implants from $990
Dental Implants from $1950
Teeth Whitening from $100
Inlay Onlay Restoration from $550
Dental Crowns from $550