Nova Specialty Surgery | South India's First Orthoglide Procedure Conducted In Bangalore, India
Best Orthopedics Surgeon, Affordable General Surgery , Cheap Gynecology Centers, Best Urology Doctors, Top ENT Surgeon, Best Ophthalmology Surgeon, Top Plastic & Cosmetic Surgery, Best Anaesthesia Doctors, Top Gastroenterology Treatment, Best Oral Maxillary Treatment, Best General Physician, Affordable Surgical Oncology Hospitals, Top Paediatric Surgery Hospitals, Best Spine Surgery Centers, Affordable Bariatric Surgery, Bangalore, India
Procedure:
Orthopedic/Knee Surgery
Source: YouTube | Nova Specialty Surgery
Dr. Gautam Kodikal, senior consultant orthopaedic surgeon at Nova Specialty Surgery, Bangalore, along with Dr. Peter Jensen (USA) and Dr. Karl Lehrberger (Germany) perform the first Orthoglide procedure in South India. Orthoglide is a minimally invasive surgical alternative to knee replacement surgery for those who have been suffering from knee pain due to ailments such as Osteoarthritis. Orthoglide performs the functions of the worn cartilage in the knee and does so quite brilliantly.

The surgery was successfully completed in an hour and twenty minutes.

In this video Dr. Gautam explains the procedure in detail along with the patient's medical history and how this new knee implant technology is a boon for people looking for a minimally-invasive alternative to a total knee replacement.

Note: Some parts of this video may be graphic in nature; viewer discretion advised.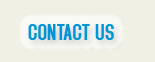 South India's First Orthoglide Procedure Conducted In Bangalore, India
Keywords: Best Orthopedics Surgeon, Affordable General Surgery , Cheap Gynecology Centers, Best Urology Doctors, Top ENT Surgeon, Best Ophthalmology Surgeon, Top Plastic & Cosmetic Surgery, Best Anaesthesia Doctors, Top Gastroenterology Treatment, Best Oral Maxillary Treatment, Best General Physician, Affordable Surgical Oncology Hospitals, Top Paediatric Surgery Hospitals, Best Spine Surgery Centers, Affordable Bariatric Surgery, Bangalore, India