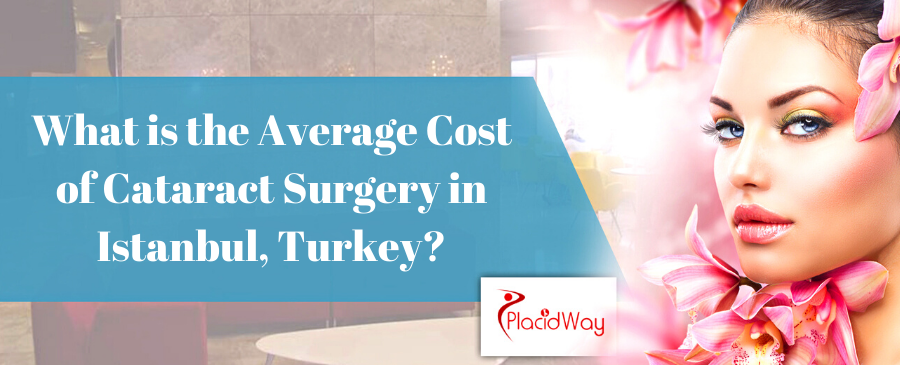 The average cost of Cataract Surgery in Istanbul, Turkey is $900 approximately.
| | | |
| --- | --- | --- |
| Country | Procedure | Average Cost |
| Istanbul, Turkey | Cataract Surgery | $900 |
| United Kingdom | Cataract Surgery | $4,000 |
What is Cataract Surgery?
Cataracts are described as a clouding of the lens of the eye. Known as opacity, the condition causes a progressive loss of vision. Untreated cataracts are the leading cause of blindness. Cataracts reduce vision, depth perception, and peripheral vision.
How Much You Can Save By Receiving Cataract Surgery in Istanbul, Turkey?
Cataract surgery can cost you up to $4,000 in the developed countries whereas you can get the same treatment within $900 in Istanbul. If you are thinking about cost efficiency, you can easily save around 3,000 or more by getting the treatment here in Istanbul.
Benefits of Cataract Surgical Procedure in Istanbul, Turkey
Improved vision

Decreased glare

Improved peripheral vision and depth perception

Improved blurred vision

Increased independence
Other Costs to Consider
If you have just decided to get your cataract surgery treatment from Istanbul, Turkey, there are other expenses that can affect the cost of treatment and hence you need to consider them. Have a look at the other associated expenses.
Hotel and accommodation

Foods and drinks

Cost of Transportation

Travel insurance
The above-mentioned expenses can affect the cost of cataract surgery in Istanbul, Turkey and if you are looking for quotes, you can ask anytime. The quotation will help you to get an idea so that you can decide accordingly. Contact us now