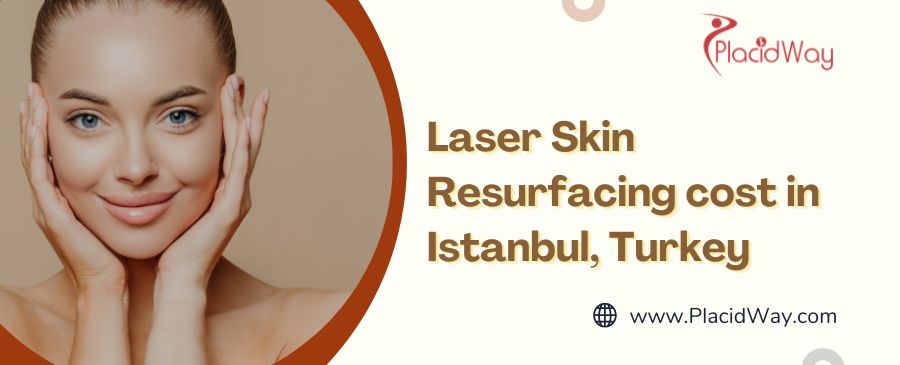 The price for Laser Skin Resurfacing in Istanbul, Turkey ranges between $350 to $650 . The final price will be established after the surgeon will examine you and will determine exactly what type of procedure you need, how long the procedure will take and what materials and medical equipment will be used. The price will also depend on the clinic and surgeon's experience that you will choose.
Fortunately, most Cosmetic Surgery clinics in Istanbul, Turkey offer their international patients attractive packages at affordable prices. Some of them also include accommodation options and transportation from the airport, so the only thing you will have to worry about is how to get to Istanbul, Turkey for Laser Skin Resurfacing.
For Laser Skin Resurfacing each patient will to be treated with care and attention, with a treatment plan developed according to his/her needs and budget. In Istanbul you can find cutting edge technology, excellent Cosmetic Surgery and highly professional teams of experts performing Laser Skin Resurfacing.
By choosing Laser Skin Resurfacing in Istanbul, Turkey you will get the perfect body you have always desired. Forget about hiding your body behind flared clothes or extreme diets and stop daydreaming that one day you will get the looks you wished for!
Cosmetic surgery in Istanbul, Turkey can offer you a perfect look! With latest technology, specialized surgeons, perfect recovery environment and affordable prices you have a variety of clinics to choose from.
How to find the Right Laser Skin Resurfacing Surgeon in Istanbul, Turkey?
Finding the right Laser Skin Resurfacing surgeon for you in Istanbul, Turkey can be quite a challenge. Here are some questions that you can ask the Plastic Surgery clinic to make sure that they are the right choice for you.
How many years of experience do you have performing Plastic Surgery?

How often have you performed Laser Skin Resurfacing?

What are the advantages and disadvantages of Laser Skin Resurfacing at your clinic? What about the risks and complications?

How long should I be staying for recovery in Istanbul, Turkey?

Are you certified to perform Laser Skin Resurfacing? Are you a member of any Cosmetic Surgery association or society in Turkey?

How do you address issues when something goes wrong during Laser Skin Resurfacing procedure?

What if I am not happy with the Laser Skin Resurfacing results?

What should I expect after the Laser Skin Resurfacing surgery?
Turkey is one of the best medical and touristic destinations in the world for Plastic Surgery. Medical tourists from all over the world come here to take advantage of the affordable prices, top surgeons, modern clinics, as well as the beautiful touristic attractions.
Find out more about the best Laser Skin Resurfacing in Istanbul, Turkey! Contact us and choose the best Cosmetic surgeon!