What's the Difference between Mini Tummy Tuck vs. Full Tummy Tuck?
Tummy Tuck Surgery, Mini Tummy Tuck, Full Tummy Tuck

Overview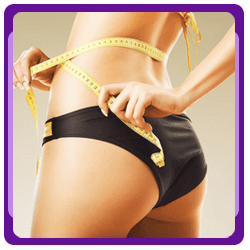 Many women, especially when approaching middle age, begin to really notice that area around the belly button. No matter how many abdominal exercises are performed, it just seems to stay there. Loose or flabby skin in and around the belly button may be caused by childbearing, loss of weight, and from hormone imbalances that naturally occur during menopause years. Tummy tucks have been used over the years to alleviate the appearance of this and improve overall satisfaction in many women who are concerned over this situation.
Mini Tummy Tuck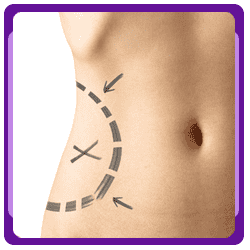 A mini tummy tuck is a procedure used for women who are close to their ideal body weight and have good muscle tone. Usually this abbreviated version of a tummy tuck is used when a woman is within 10% of her ideal body weight a small incision is made immediately below the belly button and recovery time is very short. Dramatic results are less obvious with this type procedure.
Full Tummy Tuck

A full, or traditional tummy tuck remains the most common type of procedure. This type of tuck involves a larger incision to be made across the entire abdomen, located between the hip bones and may include smaller incisions to be made around the belly button. Liposuction is also utilized to remove fatty substance that lies over the tops of the muscles found in the lower abdominal region.
Which Procedure is best for me?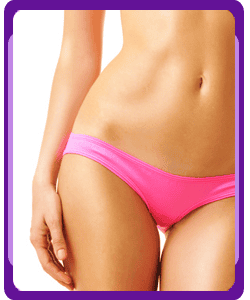 Mini tummy tuck are best used in situations where the woman is very close to her ideal body weight and size. She may have a small localized area of loose, fatty skin located directly around the belly button area, and normal muscle tone throughout the rest of the abdominal region. A full tummy tuck would be utilized for larger women who have more involved areas of fat around the belly button and across the entire region of the abdomen.
Advantages of the mini tuck would include less recovery time and smaller incisions. Disadvantages would limit the amount of area covered, and less dramatic results. Advantages of a full, traditional tummy tuck would include cosmetically improving the appearance and tone of the whole abdominal area, not just a localized reduction of loose skin or fat around the belly button. Disadvantages are few, the main one being the suturing and healing of the incision across the abdomen. With newer techniques, however, these scars are almost invisible to see. Gluing or fine suturing of incisions make a remarkable recovery and are not noticeable, leaving the abdomen firm and toned and natural looking.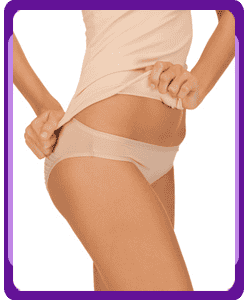 How Much Does it Cost?

Depending on the type of tummy tuck that you choose, the amount of loose skin and the location of the surgical center all impact the cost of this type of procedure. In the United States basic tummy tuck procedures may cost anywhere between $3,000 and $10,000. This may or may not include facility, anesthetic, or surgeon fees. In South America, certified facilities may offer these same services for approximately 50% less.
Who Performs this Procedure?

Regardless of the type of tummy tuck you receive, any surgical procedure should not be taken lightly. Ensure you hire a certified cosmetic surgeon that has at least two years of experience in this type of surgery. Look for facilities that are accredited by the Joint Commission International to ensure quality care.
Related Experiences:
Tummy Tuck in Costa Rica - Regain Your Flat Stomach
Get a Flat Stomach with Tummy Tuck in Istanbul Turkey
Tummy Tuck in Colombia - Improve Your Abs!
Tummy Tuck in Merida Mexico – Get Flat and Firm Belly Now!
Tummy Tuck in Tijuana Mexico – Improve Your Body Shape!
Tummy Tuck in Guadalajara Mexico – Get Pre-Baby Bodies Back!
2013-03-22 / Updated on: 2021-01-08