Facts and Things to Know about Plastic Surgery
Cosmetic Surgery, Plastic Surgery, Breast Implants, Reconstructive Breast Surgery, Liposuction, Facelift, Tummy Tuck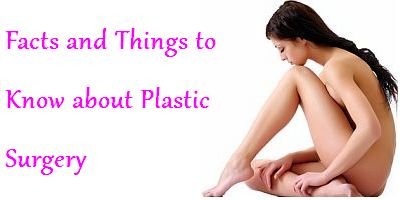 Facts and Things to Know about Plastic Surgery
There are several interesting Plastic Surgery facts and things anyone should know before undergoing cosmetic or plastic procedures. The history of plastic surgery goes back thousands of years, to 800 BC in ancient India, Rome, and Egypt. The first plastic surgery procedure performed in the U.S. was for a cleft palate surgery in 1827, performed by Dr. John Mettauer, with instruments that he designed himself. The first breast augmentation procedure was performed in Germany in 1893.
The American Association of Plastic Surgeons was created in 1931 by surgeons who had served during the World War I (1916-1918). Here aretThe top requested plastic surgery procedures in history:
Nose jobs

Face lifts

Breast implants

Arm lifts

Abdominoplasty (Tummy Tuck or Abdominal Etching)
Do You Know the Difference between Cosmetic and Reconstructive Breast Surgery?
Cosmetic breast surgery and reconstructive breast surgery are approached for a variety of reasons, but they're not always the same in scope or procedure, though all breast surgery types are important when dealing with certain breast issues.
Reconstructive breast surgery repairs an otherwise "abnormal" or traumatized part of body tissue in form or function. Reconstructive surgeries typically focus on developmental abnormalities, tissue damage caused by infection, birth defects, the result of trauma, or as a result of tumors or disease processes such as lumpectomy or mastectomy procedures.
Cosmetic breast surgery is often voluntary, not caused by deformities, but rather  emotional desires to alter or improve the appearance of the breasts.
Scarring
The severity of scarring depends on the type of plastic surgery procedure you choose. Some procedures, such as liposuction or abdominoplasty result in minimal scarring. Scars fade over time. An arm lift or lower body lift may produce more extensive scarring.
A variety of technologies can help reduce scarring. In scalpel-based, tissues that are removed, altered, or reattached through large incisions often result in more extensive and deeper scarring. Other procedures and technologies, such as ultrasound or laser technologies, reduce scarring, and
Plastic surgical techniques today have advanced extensively since the first plastic surgery was performed. Today surgeons are able to hide scars in areas that will be covered by clothing, undergarments and even the skimpiest of bikinis.
It's important to discuss the potential of scarring with your plastic surgeon to determine how the final results of the plastic surgery procedure will balance with the presence and or extent of visible scars
Is there such a thing as non-surgical plastic surgery?
Yes! Some plastic surgery and body contouring procedures are noninvasive or nonsurgical in nature. Noninvasive fat reduction procedures are just one such type. Non-surgical body contouring options include:
UltraShape

VelaShape

Thermage

CoolLipo and more
After Surgery
Always make arrangements for a friend or family member to drive you home and (if possible) stay with you for 24 hours after your procedure. After surgery, you can be groggy, slightly unstable, and perhaps taking anti-nausea or pain medication.
Getting Around
After any type of body contouring surgery, you may be advised regarding limitations for physical activities and lifting restrictions. Certain body movements may be restricted as well, including:
Bending

Twisting

Lifting

Leaning

Gaining Weight Post-Surgery
If you gain weight after a liposuction procedure, remember that new stores of fat have to go somewhere. That fat can migrate to other areas of the body, because liposuction reduces fat cells in that part of the body. If you had  liposuction in your tummy, this region now has fewer fat cells, and fewer capabilities of storing fat. Therefore, fat will naturally migrate (and be stored) in areas that have not undergone liposuction, which may include the arms, the face, waist, or the thighs.
We hope you found useful the Plastic Surgery facts and things we have presented to you. For more information visit PlacidWay, a leading US-based medical tourism resource and provider.
Related Experiences:
Liposuction in Tijuana - Choose Mexico for Liposculpture
Shape Your Beauty with Breast Implants in Cancun Mexico
Breast Augmentation in Tijuana, Mexico - Improve Your Breast Aesthetic
Get Breast Implants in Mexico at Affordable Cost!
Breast Reduction in Tijuana, Mexico - Reduce Your Breast Size
Achieve Beautifully Shaped Body with Liposuction in Mexico!
2013-07-14 / Updated on: 2021-10-15