Sky Nurses And PlacidWay Offer Patients
Safe Transportation Back Home
From Anywhere in the World
Sky Nurses, a non-emergency medical transport company, and PlacidWay, a medical tourism company, recently established a strategic partnership to help global patients travel home safely from anywhere in the world.
Denver, CO, USA 29/05/2014: PlacidWay, a US-based medical tourism company, and Sky Nurses, a premier non-emergency medical transport company headquartered in Delray Beach, Florida, have partnered to offer patients, hospitals and medical facilities with both medical and non-medical escorts providing a cost-effective alternative to an air ambulance service.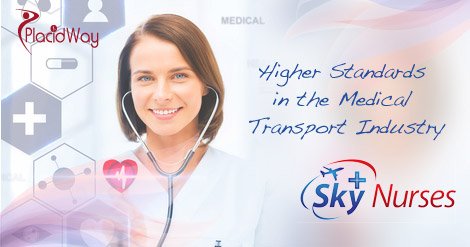 Using the most qualified and experienced clinicians and travel professionals, Sky Nurses will plan and execute the safe and affordable bedside-to-bedside transport of patients that are fit-to-fly on commercial aircraft to and from their home from anywhere in the world. All patients are escorted by a Physician or Registered Nurse with critical care and/or emergency experience.
Sky Nurses will provide the clinician with equipment and medication according to Sky Nurses protocols, obtain medical clearance from the airline, and assist the patient with hospital admission or home health services as required. Sky Nurses handles all of the details for the transport while being attentive to cultural identity to provide peace-of-mind to the patients and their family members.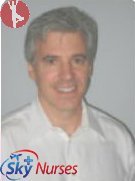 "Through our collaboration with PlacidWay, more patients will have access to our high quality healthcare and specialized professional services," said John Naccarelli, Founder and President of Sky Nurses, a certified veteran-owned business by the US Veteran Administration.
With 24-hour access, every trip is monitored from the medical evaluation until the delivery of the patient to ensure successful performance. All clinicians in the Sky Nurses network have undergone a comprehensive training program and all members are screened and credentialed through a NAPBS member company as part of the Quality Assurance program. This multi-lingual and multi-cultural medical staff values honesty and integrity and they are committed to offer the highest quality of patient care.
In addition to providing a clinician for travel to or from home or a medical facility, Sky Nurses will have the clinician stay with the patient overseas for the duration of the medical treatment if requested to do so. If the circumstances are appropriate, Sky Nurses can also provide a non-medical escort (e.g., CNA or Travel Health Aid) as an assistant for domestic or international travel at a reduced cost.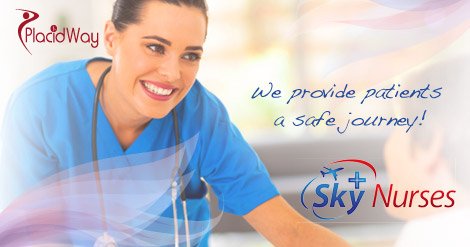 Sky Nurses' extensive client base includes some of the largest and most respected organizations in their industries. This is due to the complete trust and confidence placed in the capabilities of Sky Nurses, having demonstrated a proven record of outstanding performance. Sky Nurses has set higher standards in the medical transport industry by treating patients with respect, dignity and compassion and performing in an exceptional manner.
John Naccarelli stated, "Sky Nurses was established with patient healthcare as the number one priority, and today, it is still a core value of the organization."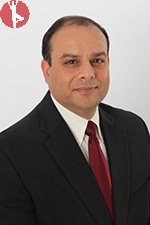 'Sky Nurses takes medical tourism a step further. Patients from all over the world have access to safe and professional transportation to their homes no matter what destination they choose for medical care. No more fears of unsafe and risky transportation which might cause complications for the patients who had complicated surgeries. We appreciate the effort Sky Nurses does to get patients safe home and we will support and help the company for that matter,' added Pramod Goel, Founder and CEO of PlacidWay.
About PlacidWay Medical Tourism:
PlacidWay is a leader in the global medical tourism industry and its goal is to offer up to date information and resources regarding medical travel, international providers, treatments, procedures and destinations for international travelers in 30 countries worldwide with more than 250 internationally accredited medical centers.
If you need more information about Sky Nurses medical transport company, do not hesitate to contact us!
by Pramod Goel