Demand for Plastic Surgery in Tropical Destination Cancun, Mexico Continues to Increase

Cosmetic surgery is on the rise. People have started to understand that medical tourism has opened the door towards affordable, safe and high quality plastic and cosmetic procedures in various countries around the world.
You cannot afford to pay $10,000 for a liposuction in the US? Why not pay $2,800 in Turkey or $2,500 in Mexico, and get high quality, low prices, experienced surgeons, accredited clinics, plus a short vacation in a beautiful and sunny country?
Cosmetic Medical Tourism in Latin America

According to ISAPS International Survey on Aesthetic/Cosmetic Procedures, in 2011 there were more than 17 million surgical and non-surgical cosmetic and plastic procedures performed worldwide, with North America accounting for 28.5% of that number, with 4,188,171 procedures.
Countries in Latin America are among the top options when it comes to cosmetic medical tourism. Most medical tourists coming here are from the US and Canada, due to the geographical advantage, but Russians and Europeans also head here in large numbers. What could be easier than cross the border and just get the same procedure you would get in your country but for only 30-40% of the price?
People usually choose tropical destinations, where they can enjoy the sun, crystal clear waters and a good cocktail while recovering from a liposuction, mommy makeover, breast implants procedure, nose surgery or face lift.
Cancun, Mexico, attracted around 6 million visitors back in 2010, and the number continued to increase, making the country the no.1 destination in the Caribbean. Over the past years Cancun has rapidly developed attracting investors, increasing the number of  multi-national and national corporations, growing populations of retirees and visitors who decided to move here and enjoy the natural beauty and weather.
All these changes have also made the healthcare industry move to the next level and take advantage of all the assets the region has to offer. Therefore, international patients coming here, not only benefit from comparatively low prices, but also from surgeons trained in the US and Canada, modern medical equipment, skilled medical staff, accredited clinics, availability of procedures, no waiting lists and a well-deserved vacation.

Perfection Makeover and Laser Center - the Clinic of the Future

One of the best plastic surgery clinics in Cancun, Mexico, is Perfection Makeover and Laser Center. Based on a ?boutique clinic? concept, the center perfectly brings together luxury lifestyle and high end medical care.
Perfection Medical Center brings innovation in the medical tourism industry by offering its patients an extraordinary service-based medical care program which includes excellent healthcare and several "extra touches", such as providing luxury boutique clinic products and services, all at affordable prices.
The terms that best define Perfection Medical Center are: luxury, professionalism, hospitality, serene environment, top-end technology and medical procedures.  The center offers various surgical and non-surgical procedures, varying from Botox, Accent, Lumicell and Pressed Intense Light procedures to eliminate fat, wrinkles and tighten the skin, to Liposuction, Tummy Tuck, Breast reshaping, Face Lift and Nose Surgery.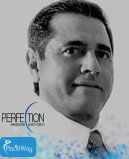 Perfection Plastic Surgery Center is fully accredited by the Federal and State Health Councils of Mexico, and the Mexican Plastic, Aesthetic and Reconstructive Surgery Association. Moreover, the clinic is led by Dr. Mario Alfonso Gonzalez, an internationally renowned plastic surgeon with 5 board certifications. And more than 30 years of experience in the cosmetic and plastic industry.
Dr. Gonzalez established Perfection Makeover & Laser Center in 2007 and he is the leader of Perfection Medical Group?s commercial entity. He is considered the pioneer in medical tourism industry in Quintana Roo.
If not too long ago medical tourism was an option only for the people with high income and status, now, everyone has access to medical care in various countries all over the world. Cancun, Mexico has everything it needs to be one of the top options for local and international medical tourists looking for cosmetic and plastic surgery. More than half a million people visit Cancun each year to get affordable, high quality and accessible medical care.
Perfection Plastic Surgery Center manages to offer the patient an unparalleled medical experience by integrating the latest top-end technology and surgical skills to perfect desired outcomes. This is what makes Perfection Center one of the top players in the cosmetic and plastic industry.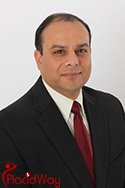 PlacidWay a leading medical tourism company has analyzed Cancun's potential as a medical tourism destination, encouraging patients from all over the world to choose such a beautiful tropical destination for medical care.
'Cancun is not only an incredible beautiful tourism destination, but also a safe and accessible medical hub. Cancun offers a variety of highly successful and affordable medical treatments and procedures, experienced physicians and accredited clinics, such as Perfection Plastic Surgery Center. What could be better for a medical tourist than have safe and quality medical care and also take advantage of an unforgettable vacation is one of the most beautiful countries in the world?' says Pramod Goel, CEO and Founder of PlacidWay.

If you want to find out what Cancun has to offer when it comes to medical tourism, click the button below and we will answer your questions.