Joaquín Rivera is the Head of Medical Tourism at Dentalia Clinics in Mexico for 8 years. He gladly accepted an interview with PlacidWay in which he explains why patients should choose Dentalia and what the medical staff at these clinics have to offer.
With more than 50 clinics in 13 cities throughout Mexico and growing, Dentalia is the leading company of private dental clinics in the country. Dentalia operates over 550,000 dental plans from more than 50 corporate and insurance companies. All clinics are managed directly by Dentalia and none is franchised. Every patient can find only qualified and certified doctors and the best dental materials in each of our clinics.
Dentalia offers a new concept of family dental care. This means that all family specialties can be found in one location and they include: cosmetic dentistry, dental implants, restorative dentistry, endodontics (root canal treatment), dental surgery, periodontics, orthodontics (braces), and a special kid-friendly program for pediatric dentistry.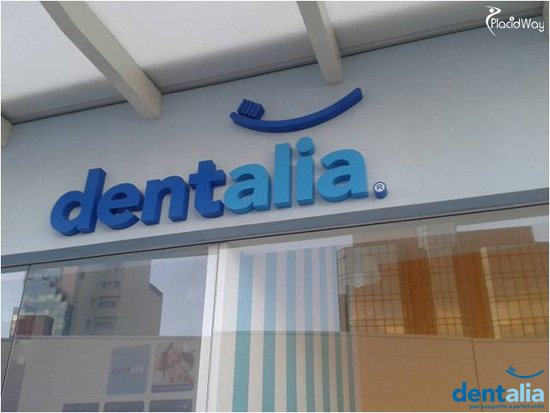 Joaquín Rivera: Medical tourism patients mostly visit Dentalia for sinus lift, bone graft, full mouth restoration, all on 4,6 or 8 and dental implants. Patients choose us because of several reasons : our reliable doctors and proven track record, the support of a solid brand and over 50% of savings on their dental treatment. We offer our patients the professionalism and economic benefits they are looking for.

Joaquín Rivera: Dentalia is the leading company of private dental clinics in Mexico and more than 150,000 patients nowadays trust in our services for their entire family´s dental care. We are committed to provide exceptional care for every patient in every visit.
With more than 700 employees, 450 doctors and 100 headquarters, we are offering a specialized team of experts constantly looking for new treatments and medical improvements
Corporate clients and global brands such as: AXA, Crysler, AON and Mercer trust us with more than 500,000 dental plans.

Joaquín Rivera: Our new model of dental care is based upon practicality, where patients can find all family specialties in one location, open 7 days a week with extended open hours and located at the best shopping center in each city for patients and relatives comfort.
Regarding foreign patients, we are located at the main tourist cities in Mexico: DF, Gudalajara, Cancun, Playa del Carmen and Tijuana.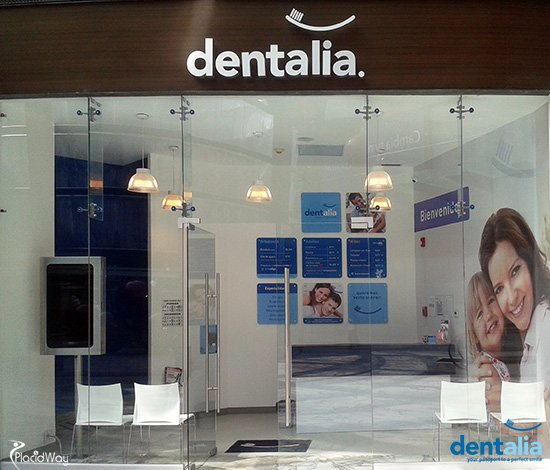 Joaquín Rivera: Nowadays, trust and price are the main drivers to choose a medical tourism provider. Dentalia, unlike any other dental office in Mexico, is a national brand, with more than 700 employees focused on our patients' dental healthcare. Recommendations and testimonials from our current patients speak for themselves.
We partly own a dental laboratory and material provider, which each year acquires better technologic equipment according to Dentalia's needs. We also have a contact center team, dedicated to post-service and follow-up.

Joaquín Rivera: The lack of regulation allows uncertified dentists to provide medical tourism services. They don't stand for quality as we do, they use poor quality materials, they don't offer guarantees, and there is no brand support. This could hurt Mexico MT industry as a whole.

Joaquín Rivera: Dentalia's international-patient services are primarily focused on five cities: Tijuana, Cancun, Playa del Carmen, Mexico City and Guadalajara. This service includes an English speaking case manager team, free of charge for patients from the USA and Canada. The Case Manager will guide them along all the process. It also includes a pickup service from hotel and at the airport. In these facilities, all dental providers speak both Spanish and English. A free diagnosis and tentative quote are provided before travelling, and also location and tour information is offered if required.

Joaquín Rivera: Corporate and insurance companies account for 40 % and the rest are individuals.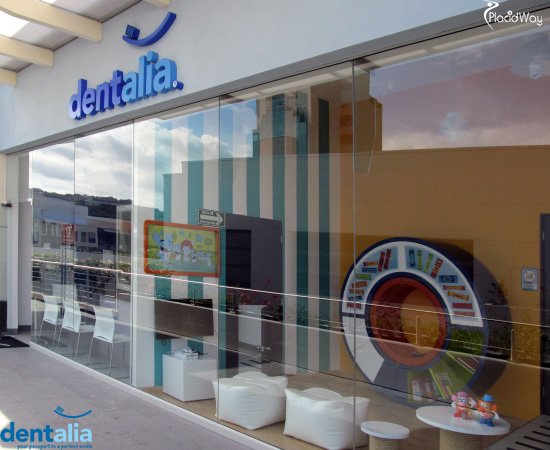 Joaquín Rivera: Misconception about security, quality and doubts about the fact that we are a brand that stands for quality. While our prices are significantly low as compared with those in US and Canada we are not a discount brand. The value of our professionals' work and the top-quality materials we use don't allow us to give discounts in the treatments themselves. Unfortunately, sometimes patients assume that everyone in Mexico bargains. We stand for quality.
The main issue is the trust of each patient. We are aware that it´s not easy to travel abroad for dental care this is why we make a commitment to our patients of helping them throughout the process and make sure they feel confident about their decision of choosing Dentalia.

Joaquín Rivera: Our main goal is the satisfaction of our patients; we do our best to give them an exceptional service end to end. We provide best quality in materials and most important in our doctors. We have high standards and we plan on keeping it this way.
For more information about Dentalia and the treatments and procedures offered, do not hesitate to contact us!