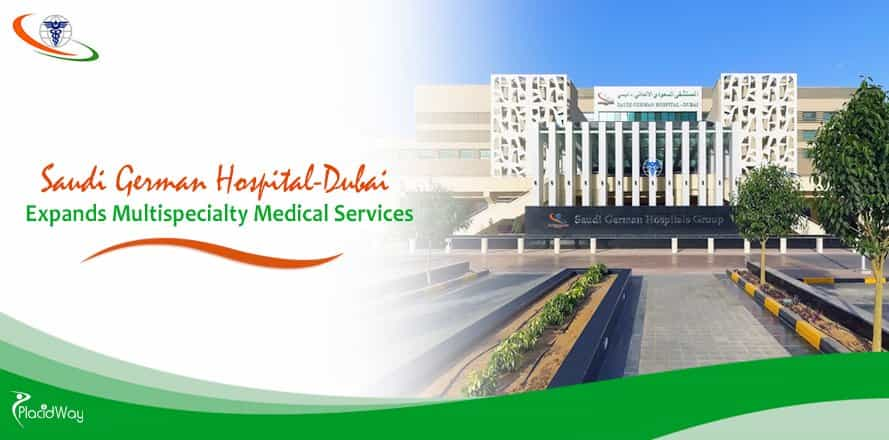 Saudi German Hospital-Dubai expands multispecialty medical services
Saudi German Hospital-Dubai, a world-class healthcare facility that provides multispecialty treatments in Dubai is expanding their medical services to cater to international travelers from Kingdom of Saudi Arabia (KSA), Bahrain, Kuwait, Oman, Qatar and countries from North Africa. 
Saudi German Hospital Dubai, Dubai, UAE is considered the most reputed private hospital in the Middle East and North Africa (MENA) region - a provider of world class multispecialty procedures and treatments through its modern medical technology, experienced and qualified medical doctors, surgeons, and healthcare professionals. As part of its healthcare vision for medical tourism, Saudi German Hospital (SGH) aims to deliver an all-inclusive world class medical care for international patients using a cost effective approach focusing on "quality, care, support and service."
In lieu of the demand in medical tourism in the Middle East, Saudi German Hospital-Dubai and its group of hospitals have five other SGH branches (besides Dubai) located in Jeddah, Madinah, Riyadh, Aseer and Sana'a. They are also continuously improving their multispecialty hospitals by providing all types of medical procedures and treatments using the newest medical technology.
Recently, they were accredited by TEMOS (Trust. Effective Medicine. Optimized Services) a quality certification body in medical tourism and other accrediting bodies such as the MTQUA (Medical Travel Quality Alliance Certification), the CAP (College of American Pathologists), and JCIA (Joint Commission International Accreditation).
SGH was also regarded as a center of excellence for several medical specialties such as Cardiology, Surgery, Emergency, Ophthalmology, Gynecology, Urology, ENT, and Pediatrics – making them one of the most important hospitals that can treat critical and emergency cases.
Exceptional Customer Service Assistance to International Patients
Winning the "The Best Hospital of 2014" in the World Health Tourism Congress has made Eng. Sobhi Batterjee, President & CEO SGH Group feel honored that he is part of Saudi German Hospital. "Our hospital is one of the best in the MENA region because our primordial focus is all about partnering with the patient in his medical care. Of course that also includes his family. We do our best to identify and satisfy the needs and preferences of the patients here in our country and now we would also like to share our philosophy (patient-centered care) to our international patients especially from the Gulf region," Eng. Batterjee said.
The hospital's strategy to partner with their patients and families to satisfy and identify patient needs at the same time engaging them in managing their diseases as active participants has helped in providing high-quality medical services especially for international patients.
Their location in Dubai has also made Saudi German Hospital a popular destination for many patients around the world because they are among the world's best that can provide healthcare for complex medical diseases with the latest medical technology.
For almost two years, the International Patient Services of the hospital has provided assistance to international patients in planning their visit, scheduling appointments conveniently, providing foreign-born interpreters who have medical backgrounds, and assistance during and after medical checkups - making sure to make every medical tourist's visit an efficient one.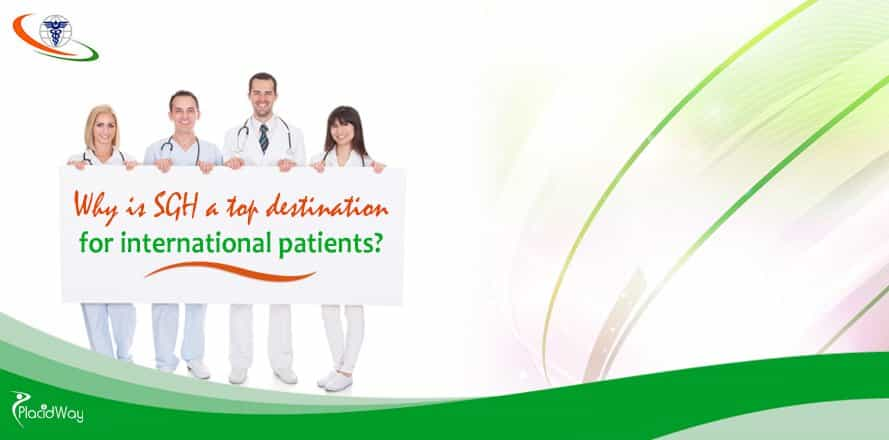 Why is SGH a top destination for international patients?
"For 27 years, Saudi German Hospital Group has an established tradition of cost-effective but high quality medical care in the MENA region. In response to the globalization of healthcare and medical tourism, Saudi General Hospital is reaching out to its community, the Gulf region and the world. PlacidWay is looking forward and preparing once again to join forces with Saudi German Hospital Dubai to create a new model of care that is accessible, affordable yet high quality to anyone in the world, says Pramod Goel, CEO of PlacidWay.
As one of the best healthcare facilities in United Arab Emirates (UAE), Saudi German Hospital undoubtedly provides the highest level of care in a global environment – putting the needs of the patients first through cost-effective treatments and procedures in a safe and hospitable hospital setting.
"Focusing on medicine subspecialties as a strategy with particular consideration to orthopedics and traumatology to cater to patients who are in KSA, the Middle East, Islamic countries and the Gulf –can help patients from those regions save time, reduce expenses and receive advanced quality care without language barriers," Eng. Batterjee asserted. "We continuously aim to improve our medical services to so that we exceed the expectations and needs of our patients, especially now that we are already accepting foreign patients who believe in the care we provide."
Aside from its popularity as a tourist and employment destination, Dubai easily gained popularity as a destination for medical tourism due to its affordable healthcare costs, no waiting lists and English-speaking medical staff.
Further, Dubai as a healthcare hub of the Gulf offers first-class medical treatments that includes diabetes treatments, cochlear implants, cardiology, orthopedics, obesity surgery, neurology, plastic & cosmetic surgery, oncology, rheumatology, physical therapy, dermatology, lung treatments, ophthalmology, and urology.
At Saudi German Hospital Dubai, Dubai, UAE they can provide comprehensive medical services for international medical tourists from around the globe!
About PlacidWay:
PlacidWay continues to partner with hospitals and medical centers in the world creating a new model of care that aims to provide comprehensive information services, so that international patients can make better and informed decisions regarding their healthcare needs.
For more information about PlacidWay and Saudi German Hospital Dubai, Dubai, UAE please do not hesitate to contact us!