10 Steps to Find Good Doctors in a Foreign Country
Medical Tourism | Medical Doctors | Healthcare | Healthcare Groups | Health Travel | Medical Tourism Guidelines
10 Steps to Find Good Doctors in a Foreign Country

ife can be quite uncertain at times. Sometimes accidents and mishaps happen when you are out there holidaying. At other times, you simply want to take a holiday to a foreign destination only for medical treatment.
Times have changed and it is definitely not uncommon to find some of the best and low cost healthcare systems in Europe, Asia, and South America. Patients are traveling across the Pacific or Atlantic to find treatment for anything right from cosmetic surgery to dental implants and surprisingly all this is made available at a fraction of what it would cost you in the US or Canada.
Is there any easy way to find doctors in foreign countries?
The buzzword is "affordable health care" and the truth is that use of innovative technology, state of the art equipment, and doctors specialized in various fields of medicine and surgery has made it possible for patients to look for alternative treatments abroad.
There are no shortcuts to find good doctors or to separate the good from the bad. Just because, the price tag for a specific medical procedure seems cheap, it doesn't necessarily mean, you will get the best services and proper care. In order to receive that and save money, you need to identify certain areas and work upon them. Here are some steps that will help you towards finding good doctors in a foreign country.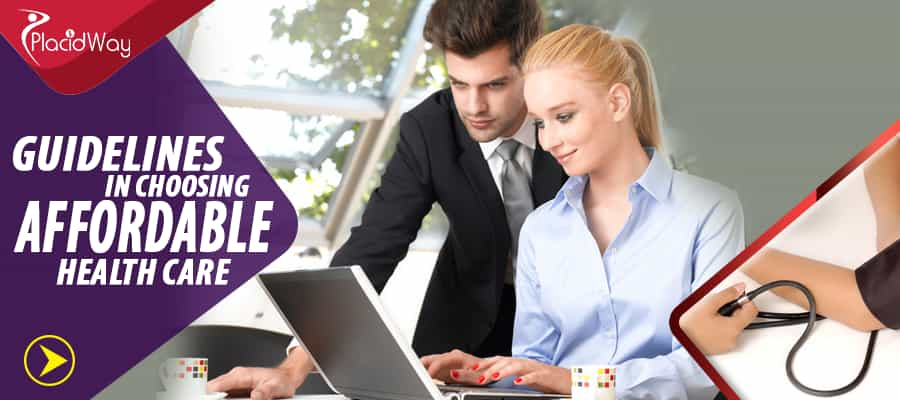 If you are someone looking for Affordable Health Care:
If you are looking for affordable health care in a foreign country then there are certain aspects that you need to consider in making an informed choice. Some of the areas to focus on are:
1. Cost Comparison
Talking about healthcare in foreign countries, you might think, it is probably like stepping into quicksand but that is far from the truth. In reality, health care as not only improved in countries across Asia, South America, Europe, and the Middle East but has become affordable as well. For example, an upper and lower eyelid surgery in the USA would cost an average of $2,400 (lower eyelid surgery) and $2,100 (upper eyelid surgery), which equals to $4,500. This is an average. If you opt for laser eyelid surgery than conventional blepharoplasty then the cost can vary from $3,000 to $5,000. The cost of conventional blepharoplasty for both lower and upper eyelid in Mexico can vary from $2,400 to $3,600 on an average. So, your actual savings can vary from $1,000 to $2,000.
2. Hidden Costs
One of the areas that most patients worry about is hidden costs. What is the first question you are going to ask yourself, if you come across an advertisement that says, "A 30 minute breast augmentation procedure for just $3,500 in Costa Rica"? The first question would be – is this for real? It will be followed by the most obvious – which is, are there any hidden costs?
The truth is that there could be hidden costs but that depends on the clinic you choose. This is where it is recommended to always go through a proper channel like a renowned medical tourism service provider. The benefit of opting for a professional medical tourism company is that you will get nothing short of the very best of the services without any hidden costs. What you see is what you pay!
3. Countries and Types
It is important to focus on the types of affordable health care or surgical options available in a foreign country. Why? Focusing on the different types of affordable health care or surgical options will help you understand what all can you benefit from if you are planning to go abroad. For example: Breast implants or Breast augmentation procedures are done in the US but the average cost of the entire procedure can vary from $9,000 to $10,990. If you want to get it done in another country, you need to be aware of the places that are safe, cost effective, and offer the best medical facilities.
4. Part of the Package
This is a key area that most patients overlook but it is essential to known in advance what all is included in your surgical package or what are the real benefits. Let's look at a clinic associated with Placidway. Ekol Hospital is one of the top hospitals in Turkey and Europe and some of the benefits they offer are as follows:
They offer a variety of ENT services like bloodless tonsil and adenoid operations, functional nose surgery, sinus surgery, surgical treatments of facial fractures and much more
They offer the best facilities and services for patients as well as family members that accompany the patient.
They offer other medical surgeries including Hair Transplantation, Breast Reduction, Breast Augmentation, Tummy Tuck, and Liposuction among others.
The hospital has state of the art equipment, uses advanced technology, computerized tomography etc.
The hospital premises offer a host of services to patients like patient bathroom and wireless internet.
The medical practitioners and attendants have good command over various languages like English, Russian, Arabic, and German  
Apart from this, the hospital can also arrange for pick up services from the airport or hotel
Now, when you look at all the above benefits, you will be able to weigh all your options and decide whether the hospital or clinic in question is offering you a "value for money" proposition or not.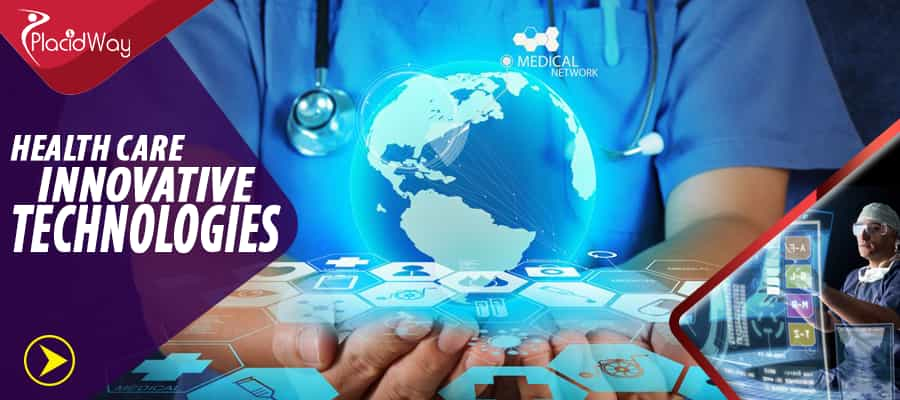 If you are someone looking for innovative technologies:
If you are someone looking for innovative technologies then there are certain areas that you need to focus on. These include:
5. Type of equipment
There are many hospitals and clinics that specialize in a variety of treatments including anti-aging treatment, cancer treatment, cosmetic surgery, dentistry, detox, ENT, hair transplant, and fertility treatment among others. Having a specialist on-board is just half the job; you need to find out if these hospitals and clinics are also state of the art facilities. One of the important aspects is the equipment being used.
In order to meet the highest standards of medical excellence, a clinic or hospital needs to have highest quality and most advanced equipment. The equipment and facilities will always vary according to the procedure or treatment being offered. For example: some of the equipment that are used for plastic surgery include patient monitors, surgery tables, anesthesia machines, electrosurgical equipment, surgical microscope, autoclaves, defibrillators, surgery lights and much more. Although, hospitals and clinics don't mention the equipment they use but you will get an idea by reading through patient reviews.
6. Technology and Infrastructure
When you are travelling overseas, it can be beneficial if you conduct a little research on the infrastructure. Different destinations have different compliance and quality standards. If the infrastructure of a specific hospital is good then there is a high probability that you will find some of the top medical practitioners of that country working there.
If you are someone looking for skilled/specialized doctors not available locally:
If you are looking for skilled or specialized doctors in a foreign country then there are certain aspects that you need to consider in making an informed choice. Whatever type of treatment, you may be looking for; you wouldn't want to end up paying even the bottom dollar price to a novice or someone that you really don't know about. After all, there is no way of really knowing the type of expertise and experience a specific doctor in a foreign country might hold. Right? Wrong! You would be surprised to know that some of the top medical professionals in cosmetic surgery and dentistry are based in countries like Mexico, Thailand, Turkey, Costa Rica, Singapore, Philippines, Bolivia, Brazil, and Georgia among others. You are probably wondering, on what basis they are being defined as top surgeons. Here are a few things you need to check:
7. Certifications and skills
The two most important aspects of any top doctor or surgeon in the making is educational achievement (certifications) and specializations.
Medical Degree: You will be surprised to know that most top doctors in foreign countries hold Doctor of Medicine (MD), or are members of Fellowship of the Royal College of Surgeons (FRCS). Some of the medical professionals have actually their education from the top universities in the USA and the world like Harvard, Columbia, Maryland, Penn, and McGill or even St George's, University of London.
Specializations: Medical professionals like the ones listed on Placidway hold specializations in a variety of medical fields like plastic surgery, which includes in-depth understanding and expertise in microvascular, cranio-maxillofacial, hand and cosmetic surgery.
In order to find a good doctor, you need to identify what type of doctor do you need? If you are looking at Nose Surgery (Rhinoplasty) then you need a medical practitioner with experience as a rhinoplasty surgeon and not plastic surgeons specializing in Breast Augmentation. Secondly, you will need to conduct research over the internet to find more background information on the practitioner. Are there any existing consumer complaints? Is the medical practitioner properly certified? What is his or her experience in surgeries? How old is he or she? These are some of the areas that you need to look into.
8. The Medical Team
When you are looking for a good doctor, you need to focus on the team that plays the supporting role. This team could comprise of junior doctors, nurses, and attendants. Note: Surgeons or medical institutions that haven't mentioned any information on the supporting team of doctors and practitioners should be red flagged
9. Patient Reviews
Most often than not, foreign patients leave their feedback or provide reviews on the medical center website or third party websites regarding their experience. If you are looking for a top doctor then patient reviews can be quite helpful. These reviews will not only provide an insight into a surgeon's career and experience but also on the medical centers he or she is associated with.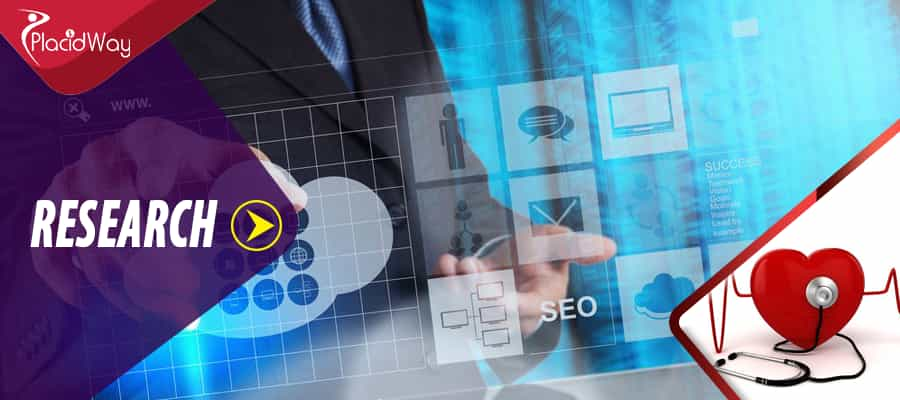 What else should you look for:
The search for a top and affordable medical facility doesn't just end here. There are several other aspects that need your attention. These aspects are meant to make your stay comfortable and safe and obviously, minimize any complication that may arise during the surgery.
10. Research
There is nothing like a good research! Thanks to the internet, you can always research and find out more information from multiple sources regarding the following:
Spoken Language: If you are from the US or Canada, you wouldn't want to end up getting your treatment done by a surgeon who can't speak English. Language can be quite the problem and is hence an important area to consider.
Affiliations: This is also an important step towards finalizing your overseas treatment. You need to look for both medical center and doctor affiliations. For example: A hospital may be affiliated to a specific medical institution. The staff of the medical center may be certified by the local medical authority or board as well as international authority for example, the Piyavate Hospital in Thailand comprises of American certified physicians as well as certified Thai medical practitioners.  
Accessibility: How accessible is the clinic or hospital. Is it located at a place that you can drive down or do you need to fly down?
Center reputation: The overall reputation of the clinic or medical center.
Last but not the least; always carry the contact number of your house physician or local doctor, so that in case of any eventuality, you can always refer back!
If you want to know more, you can always contact us!
2016-06-03 / Updated on: 2021-01-08